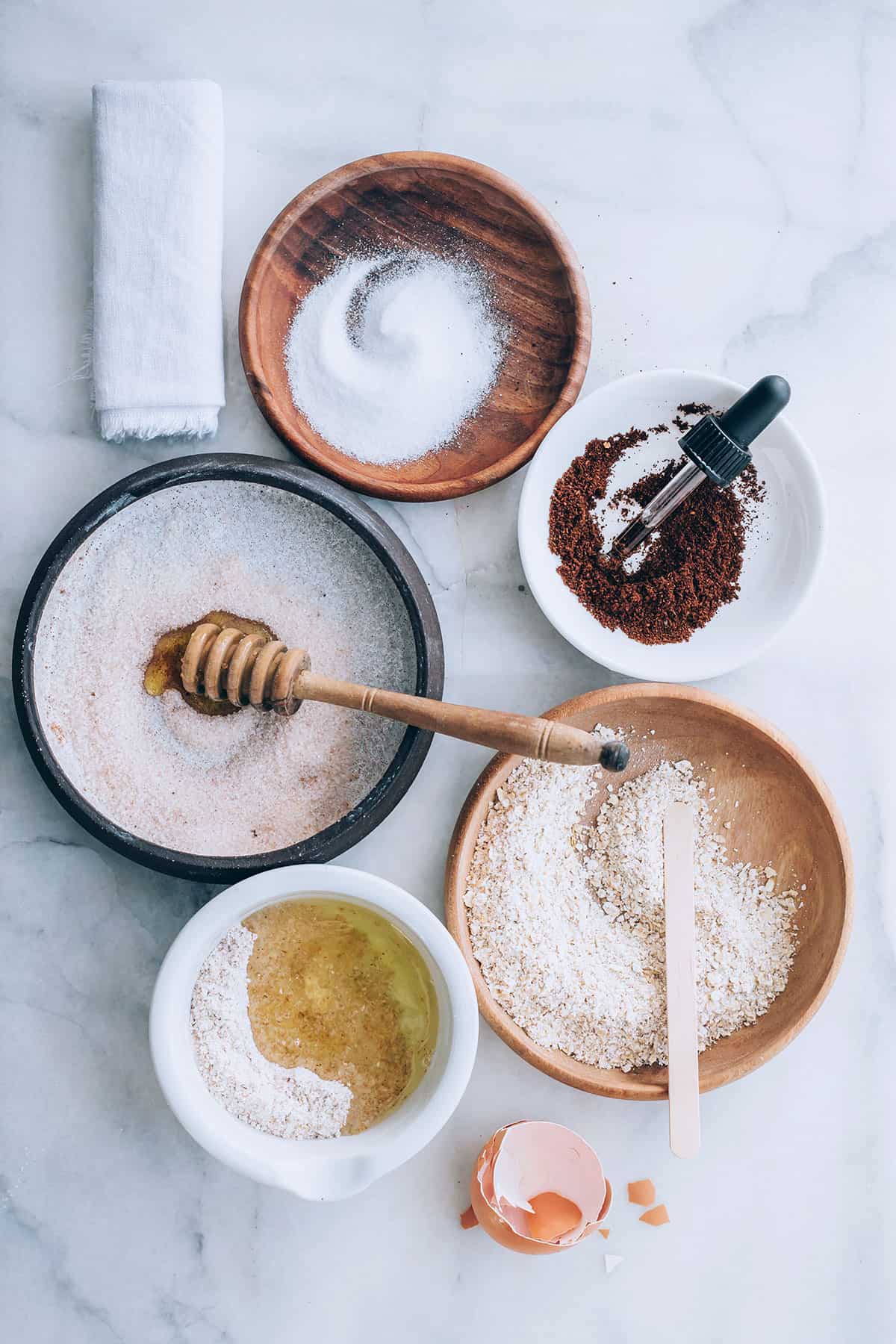 Indian kitchen are full of wonders. Not only the ingredients present inside the kitchen add taste and flavour to your food, but are also effectively advantageous if used on the skin. Our skin care routine, as the beauticians and dermatological experts suggest, should follow a few steps. Of these, scrubbing is an important part.
Scrubbing off the dirt and oil from the skin with an exfoliant is always a better choice than the store- brought ones. Also, these homemade, natural and organic scrubs do not dries off the natural oils from the skin, but always locks the moisture and pH in the skin.
Facial skin is delicate and should be exfoliated using softer granules. Store- brought products contain fragrances, paraben, sometimes plastic, SLS and toxic chemicals which cause a lot of damage to the delicate facial skin. However, the good news is that natural exfoliating face scrubs from the kitchen is inexpensive, contain no chemical and toxic additives. So as we age, it becomes necessary to exfoliate better; while skin should look clear, radiant and younger.
The Gifts of Natural Face Scrub
To fix your skin issues, even the breakouts that's been bothering you for long, the natural face scrubs are one- the- go solutions. Even if you have dry, and sensitive skin and that you are afraid of using anything for the first time on your facial skin, the natural scrubs do not really harm.
Oats
We all love oats in our breakfast; but have you ever really thought of using it as a scrub on your face? Soak a spoon- full of oatmeal in milk for an hour. Mix honey and olive oil in it and apply with hands. Massage and wash off after you are done.
Coffee
Love the aroma of coffee? now you can smeel it for longer by applying on the face mixed with granulated sugar and coconut oil. You can store the mixture in fridge as well. Scrub away all the impurities and say hello to soft, clean and supple skin.
Almond
Improve blood circulation, radiance and youthfulness to your skin by using almond, milk and honey scrub on face. The antioxidants prevent moisture loss while honey and milk cleans tan and retain Ph balance.
Fruits
Banana, orange, papaya, and tomato are few of the fruits and vegetables that are always present in the kitchen. Use these skin- cleansing properties to deep clean your skin, open clogged pores, close open pores, and reduce pigmentation.
While these are natural scrub, but over- usage of any of these can remove the natural oils from the skin; hence the skin is exposed to impurities and pollution. Once or twice a week of usage of these natural scrubs help reduce breakouts, even skin tone, and moisturize. There are natural face scrub available online in India. If you really do not have the time to prepare homemade scrubs, the natural face scrubs from organic brands are convenient, and worth every penny.