Education
Delhi Assembly Passes Annual Budget For 2016-17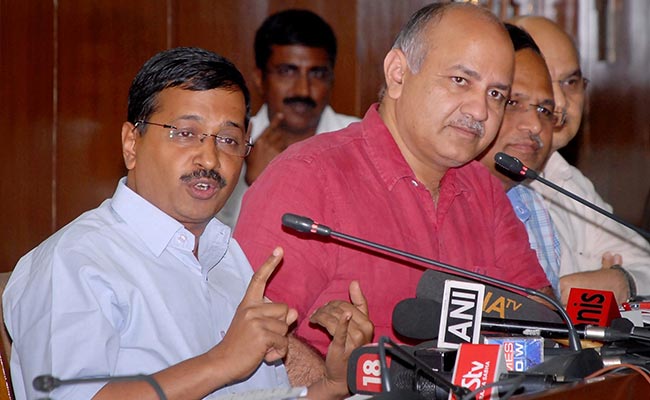 NEW DELHI: 
The Delhi Assembly today passed the
Rs.
46,600 crore "tax free" Budget for 2016-17 with major focus on education, health and transport sectors, besides rationalisation of the VAT structure that will bring down prices of readymade garments, shoes and watches among others.
The government withdrew 5 per cent VAT on shoes priced below Rs. 500 as well as on all kinds of fabric, proposed in the Budget and it was passed following the amendments.
"It is a Budget connected to the people. In the Budget, we have taken care of every section of the society. Within 24 hours of proposed imposition of VAT on textile and shoes, we reversed our decision.
"Yesterday, a delegation of cloth merchants had come to meet me and demanded the rollback of levy of VAT on textile," Chief Minister Arvind Kejriwal said, adding his government is proactive and takes decisions fast.
The plan outlay has been pegged at Rs. 20,600 crore, while non-plan expenditure is estimated at Rs. 26,000 crore.
In the Budget, Rs. 10,690 crore has been earmarked for education, a rise of 8.68 per cent over last year. Of this, Rs. 4,645 crore is for plan expenditure (23 per cent), highest among all the heads.
The Budget also proposed to provide drinking water to all authorised and unauthorised colonies by December 2017 through pipelines. The government had set aside an amount ofRs. 676 crore for the purpose.
For its three-tier public health roadmap, the government allotted Rs. 5,250 crore, which forms 16 per cent of the total expenditure, against last year's allocation of Rs. 4787 crore.
The transport sector emerged as another priority area with around Rs. 1,735 crore being allocated. Rs. 10 crore has been allotted for setting up Aam Aadmi Canteens.
Rs. 6,919 crore has been provided to the three civic bodies.
Rs. 1,068 crore has been earmarked for women safety, security and empowerment and a plan outlay of Rs. 1,381 crore for social security and welfare schemes.
Extending the Mohalla Sabha Scheme to all the constituencies, the AAP government has earmarked Rs. 350 crore for the Citizen Local Area Development (CLAD) scheme.
The Budget was presented on Monday by Deputy Chief Minister Manish Sisodia, who also holds the finance portfolio, and was passed after deliberations for two days.
["source-ndtv"]