Technology
Design Thinking Tools: how to use them to solve complex problems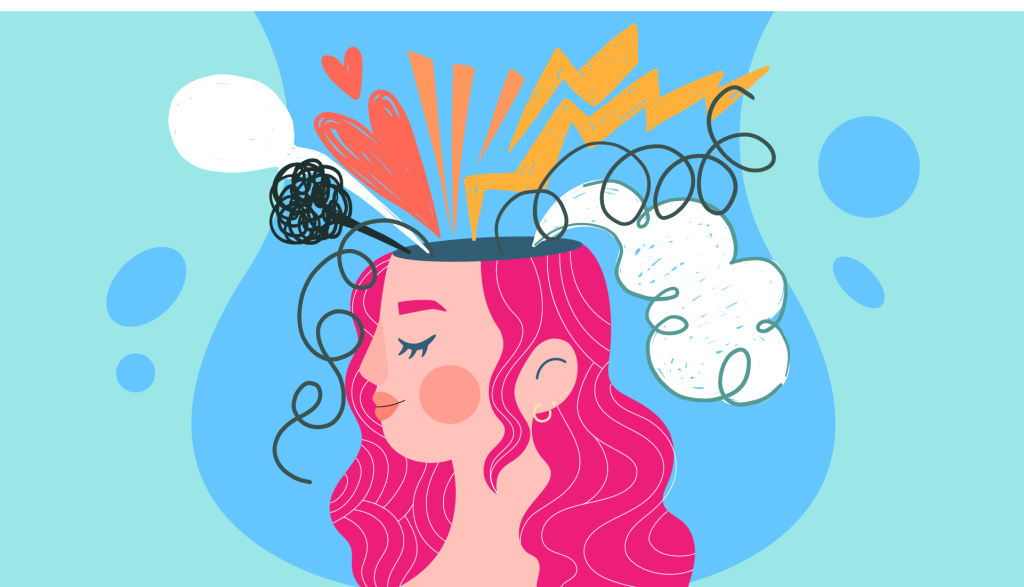 Design thinking, methods, practices, and frameworks are part of both visible and invisible work, which is always being done "backstage" as part of most companies' innovation processes. More specifically, it is the cornerstone of the process of building environments (physical and now virtual) that help facilitate new business ideas.
Here at MJV, we have recently released our Innovation Report, where we shared our belief that Design Thinking still makes a difference within the business innovation context.
Furthermore, we think, it will continue to be impactful throughout the next decade. However, we don't want to leave you with such a strong statement without giving you a taste of something more tactical. Something you can put into practice now.
We are not saying that you should run an entire Design Thinking process or an expert holistic diagnosis by yourself. You, of course, will need professional help to unlock such opportunities.
But by using the following tools, you will become aware of the new possibilities and potential that design thinking and its processes can offer your teams; how the same co-workers will be able to think differently and present new and more consistent and structured ideas; and how their implementation can leverage the level of your deliveries.
The time for chit-chat is over, the moment has arrived for you to check out our 30-tool-starter-pack to boost your innovation.
What is Design Thinking?
When we talk about Design Thinking, we are referring primarily to the way designers think. They use unconventional reasoning in the business world, abstract thinking to:
Formulate questions through the assumption or understanding of the current situation or scenario.
Elaborate questions from information collected during the observation of the universe that surrounds a problem.
Create solutions that derive from the problem or specific pain-points.
Innovative Solutions
We can define Design Thinking as: "A structured, human-centered approach to innovation which seeks to generate solutions that align user's desires and needs with business value generation."
Download our book to go even deeper into this topic.
To make it even simpler, you could say that Design Thinking is an innovative approach based on the designer's thoughts, combining creativity and empathy to create innovative solutions.
What are some Design Thinking tools?
To list the Design Thinking tools, we need to remember that it is a process generally divided into four phases:
Immersion: research to contextualize the problem.
Analysis and Synthesis: grouping collected data and reframing the initial situation based on transforming data into insights.
Ideation: collaborative brainstorming sessions with the help of tools to create innovative solutions.
Prototyping: testing to validate the effectiveness of the solutions at bringing value to the end-user.
→ Related: The essential role of prototyping in Design Thinking.
Check out which Design Thinking tools are used in each of these phases:
Immersion Tools
1. Exploratory Research
A preliminary field research for the team to understand the context surrounding the problem.
2. Desk Research
Search for information on the project's theme from different sources: websites, books, magazines, blogs, articles, etc.
3. In-depth Interviews
Obtaining information through dialogue, mainly with users/developers about the product/service/process.
4. Awareness Notebooks
Instruments used to obtain data, usually when the user is physically distant.
5. Ethnographic research
Ethnography is a branch of anthropology, which aims to understand behaviors and cultural relationship dynamics by conducting field research. It achieves its objectives by talking with and observing people and their social interactions. It can be used with groups, teams, organizations, in a nutshell, with every kind of group.
It's a qualitative method where researchers observe and/or interact with a study's participants in their real-life environment with no preparation — doing wherever they are, doing whatever they do.
The concept was made famous in anthropology, but can be used across a wide range of social sciences, including marketing and digital disciplines, such as user experience.
6. A Day in the Life
Simulation of a person's life or specific situation.
7. Generation Research
Meetings with team members and stakeholders to carry out activities to present their views and share their experience with the project thus far.
8. Focus Group
Survey used to check people's reactions to a particular issue or product. The method is considered an advanced qualitative research technique and should be used when one wants to understand consumer habits, observing their particularities and individual behavior.
It is conducted by a mediator and carried out by volunteers who meet in-person to answer open-ended questions about a specific and predetermined topic.
9. Shadowing
Monitoring a user over a certain period that includes their interaction with the product or service under analysis.
Analysis and Synthesis Tools
10. Insight Cards
Reflections based on real data from Exploratory, Desk, and In-Depth surveys, transformed into cards that facilitate the visualization of information.
11. Affinity Diagram
Affinity Diagram is a tool, that allows you to organize ideas during brainstorming sessions. The goal is to take large amounts of information and/or insights and understand the essence behind that content.
Essentially, the proposal is to group ideas based on affinity, similarity, dependence, or proximity. Then put them into a diagram within the macro areas that identify a topic to be worked on, subdivisions, and interdependencies. Get closer to your target's interests using affinity diagrams.
12. Concept Map
A concept map is a simplified diagram or visual organization of complex field data, at different levels of depth. It represents how two or more concepts/ideas are related to each other, enabling more linear reasoning and allowing new insights to being extracted from the information.
It's usually portrayed with nodes (boxes or circles), which are hierarchically structured and connected by the arcs (lines or arrows).
The idea behind the process is to create a knowledge system for any topic. In our recent experience working 100% remotely, some online tools have emerged as a solution for us to share these insights, such as Miro and MindMeister.
13. Guiding Criteria
Guidelines that must be followed continuously during the development of a project, which determine the limits of tasks, maintaining the proposed focus.
14. Empathy Map
A visual tool that analyzes and describes behavioral aspects of the ideal customer. With this simple and didactic Design Thinking resource, it is possible to detail scenarios, thoughts, actions, problems, and the needs of your target audience.
The more you know about your audience, the more you'll be able to understand what they need and how to help them fulfill their desires, problems, and expectations.
When there is a lot of field information, it is used to better concentrate on understanding the target audience.
The protagonist of the Map is always the customer, but it is also of use to app users, audience members, service consumers. In other words, anyone who relates to what your business offers. Use empathy maps to understand the mood of the customer.
15. Personas
Personas are fictional archetypes that embody the brand's values ​​and represent the ideal customer's perspective.
If you live on this round piece of land called Earth, you're probably tired of hearing that personas are fictional and general representations of a target audience with similar attitudes, objectives, needs, and behaviors.
What may be slipping out of your field of vision is that personas play a relevant role in the customization of solutions, providing insights that can be used to promote personalized experiences. Put yourself in your customer's shoes through personas.
16. User journey
A graphical representation of the stages of users' relationship with the product or service.
17. Blueprints
A service blueprint is essentially a diagram that shows, in general, the relationships between different solutions (like products and services) and its components (people, physical or digital evidence, and processes), that are directly tied.
It works as visual schematic matrix representing the whole system of interactions that straightforwardly characterize a service.
Since blueprinting acts as a sort of magnifying glass for the customer journey, the best place to use it is within highly complex experiences. Services that take place over multiple touchpoints or require coordination between various departments.
Take a closer look at service design blueprint here.
18. Reframing
Examining unanswered questions in a company from different perspectives, allowing for the deconstruction of biases and assumptions about a business, product, or service.
19. Customer Journey Maps
A customer journey map is a visual representation of every experience your customers have with you, your services, products, basically your entire brand. Journey maps illustrate all the touchpoints that your clients may have through visuals that tell the story of how they moved through each phase of interaction.
They are often based on a timeline of events, for example, from initial attraction – when a customer first makes contact with you, all the way through to their final purchase and post-purchase support. Read this article for an improved understanding of customer journey map.
Ideation Tools
20. Brainstorming & Brainwriting
It is a creative process to encourage those involved in the project to generate many ideas quickly. Brainstorming meetings where before the creative discussion starts, everyone writes their ideas anonymously on pieces of paper, which are shuffled afterward.
21. Co-creation Workshop
collaborative meeting held by the Design team, which brings together individuals from different areas to foster innovative solutions.
22. Ideas Menu
Catalog that summarizes and makes tangible all the ideas generated in the project.
23. Positioning Matrix
A matrix that communicates the benefits and challenges in implementing each solution. This way, the most strategic ideas are prioritized for prototyping.
Prototyping Tools
24. Proof of Concept
A POC is a realization of a certain method or idea in order to demonstrate its feasibility. It's how we determine whether an idea can be turned into a reality. It's is where we discover what actually works about an idea? And whether it will function as envisioned?
Developing a proof of concept generally requires some investment of time and resources. But by going through this process companies are able to determine a concept's viability before putting production-level resources behind an untested idea and potentially wasting valuable time, resources, and investment.
A Proof of Concept is often the vital final cog in the engine, that can be viewed as a deciding factor before a product is developed and launched. Want more on how to build a fast and accurate validation machine? Then take a look at our Prototyping & Proof of Concept guide.
Spoiler: this is the only hyperlink with downloadable content (and we can guarantee it's worth reading).
25. Minimum Viable Product
A Minimum Viable Product, as you are probably aware, is the simplest version of a product, service, or functionality to obtain your value proposition's market validation.
It can help you avoid risks and provides a platform for product validation. It also separates ideas from execution, theory from practice, and the abstract from the concrete.
Concept validation is done? So, take it off the paper. Get to know how to improve your MVPs here.
26. Volume Model
A three-dimensional representation of a product with varying fidelity levels is used to take the idea and transform it into something concrete.
27. Wireframing
Wireframing is a prototype used in interface design to sketch the structure of a digital product such as websites or applications, briefly exemplifying the relationships between its pages and other key elements in the interface.
In detail, it consists of a simple visual representation, usually in grayscale, of the structure and functionality of a single web page or a sequence of linked pages.
Wireframes can be sketched manually or digitally as long as it fulfills the purpose of structuring and validating ideas graphically.
28. Storyboard
Visual representations of a story through static frames. They are created from drawings, collages, photographs, or any other type of graphic representation.
29. Staging & service prototype
Staging is the name we call an improvised simulation of material artifacts, environments or even people's interactions with objects or dialogues. It is used to represent aspects of a solution, as well as test, build, or detail steps in a procedure to improve of a product or service experience.
30. Prototyping on paper
Simple representations of interfaces, drawn by hand, with different fidelity levels to make an idea tangible.
simple representations of interfaces, drawn by hand, with different fidelity levels to make an idea tangible.
Staging: an improvised simulation that can represent people's interactions with objects or dialogues. It is used to test, build, or detail steps in a procedure to improve a product or service experience.
Service Prototype: simulation of material artifacts, environments, or interpersonal relationships representing aspects of a service.
Wireframing i
Four steps to start implementing Design Thinking in your company
Design Thinking is not something that can be implemented overnight without specialized help. This does not mean that it is impossible to test it on a smaller project or work on changing your employees' mindset.
Below are some basic steps that must be taken to implement this process!
Focus on the problem 
Companies often fail to solve problems effectively or meet goals because they do not correctly identify the problem from the beginning. Here are some tips for identifying your problem:
Listen: put yourself in the shoes of your users and see through their lenses.
Ask: who encounters this problem, and why? Why have previous attempts failed to resolve the issue at hand?
Have collaborative conversations: working in cubicles is an easy trap to fall into. Interact with everyone, not just your team members.
Stay impartial: don't assume that you immediately understand the problem or the solution. With an open mind, you can find something that you didn't expect.
Develop Design Thinking skills within your team
Traditionally, the Design Thinking process's design phase was performed by project managers or engineers. But that does not mean that that only one department or function can do it.
Since Design Thinking is the act of asking questions, understanding, and testing, everyone can and should participate in it.
Here are some tips for developing your team's design skills:
Practice the DT mindset: start implementing the process in your role whenever you can. For example, if you oversee integration, think of ways to test a new approach or understand your employees' mindsets by collecting feedback through a survey. Stay open to new results.
Promote interests in Design Thinking: If you have team members who want to take the initiative and expand their skill sets, encourage that interest and experimentation within the company.
Ask more questions 
It is essential to understand that Design Thinking is continuous. It is an iterative process that continually revisits topics and projects since there is always room for improvement.
However, learning can't happen if there is no feedback process. Here are some tips for creating a learning culture by collecting feedback:
Be open about what went wrong: set an example by demonstrating that failure is an expected part of DT. Openly discuss which tests failed and why.
See failure as learning opportunities: trying and failing in a new approach serves the crucial function of narrowing down the list of possible solutions. This brings you and your team closer to the method that works best. Encourage failure!
Embrace the feedback loop
The goal of Design Thinking is not perfection but the best possible answer. And the best solution is probably not the first. Thus, a constant feedback loop is essential.
Here are some tips for implementing feedback loops:
Test and repeat as much as possible: find new ways and angles to test your assumptions. You'll find something you would never have otherwise.
Conduct feedback sessions frequently: when you adopt feedback, it not only creates a safe space to innovate, but it also prevents the same mistakes from happening again.
["source=mjvinnovation"]