Maternity
 Excuses for Early Maternity Leave You Should Stop Using
This article tackles seven excuses for early maternity leave that are widely used – the "back problems," "I want to keep my job," "I need more time off," "My partner wants me to take more time off," and so on. Find out how these excuses for early maternity leave can actually hurt your career, or what you can do instead of using them.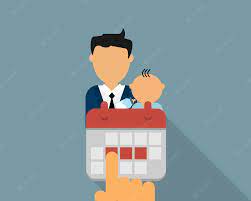 Reasons to stay at work
There are many reasons to stay at work during your maternity leave. Here are a few:
1. You need the income. Maternity leave is a big expense, and you'll likely need the income to cover it. Even if you're taking time off without pay, you'll still need to take out a loan or borrow money from your parents or friends.
2. You're not done with your job yet. You might think that you're finished with your job once you've taken maternity leave, but that's not always the case. In some cases, your employer may ask you to come back into the office part-time or full-time after you've completed your leave. Plus, your skills might still be in demand, so there's always a chance that you could get a new job in the future.
3. You have responsibilities to your co-workers and company. Even if you're not working full-time, you still have responsibilities to your co-workers and company. You might be responsible for things like being on call or helping out with projects when needed. Staying at work during your maternity leave will help keep everything running smoothly and avoid any disruptions.
Reasons to leave work
1. When you're pregnant, your body is changing rapidly. This means that your body is not able to function at its full potential.
2. Taking time off to care for yourself and your baby is important. You need to be able to rest and recuperate so that you can return to work fully prepared and healthy.
3. Your baby deserves the same level of care and attention as you do. Leaving work early to take maternity leave will allow you to spend more time with your baby, ensuring that he or she gets the best possible start in life.
4. Taking maternity leave will also improve your career prospects. As your employer sees how committed you are to taking care of yourself and your baby, they may be more likely to promote you when you return to work.
7 Excuses for Early Maternity Leave You Should Stop Using
1. I can't afford to take maternity leave
2. I'm too busy with work to take maternity leave
3. My baby isn't due for another two months, so I don't think I should take maternity leave right now
4. I'll be back to my old job after taking maternity leave
5. My company doesn't offer maternity leave
6. My husband is too busy to take care of our baby while I'm on maternity leave
7. My family won't be able to take care of our baby while I'm on maternity leave
8. I don't feel ready to be a mom yet
9. It would be too hard to go back to my old job after taking maternity leave
10. My husband is out of work, so we can't afford to take paternity leave