Education
IIT Kharagpur Alumni Announces Faculty Excellence Awards, Chairs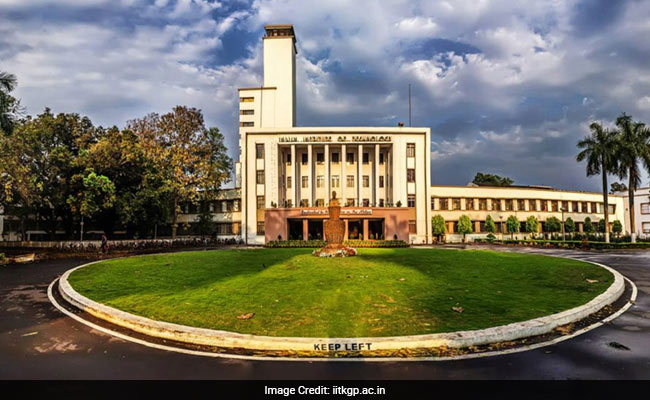 KOLKATA: 
 The alumni of IIT Kharagpur have instituted several Chair Professorship Awards and Faculty Excellence Awards for senior, mid-level and new faculty members. The awards were conferred on the occasion of the Annual Alumni Meet which ended on January 14, 2018. The awards are based on student feedback on teaching, peer recognition through national and international awards, research output such as papers and citations, doctoral guidance, research and development activities in terms of sponsored research and industrial consultancy, patents and technologies developed.
Nominations received by the institute were thoroughly screened, reviewed by experts at multiple levels and the final selection was made by an apex committee, an IITKGP press release said.
The awards were instituted by alumnus Ranbir (Ron) Singh Gupta on behalf of alumnus Avinash Gupta, alumnus Prof Vijay Madisetti in the name of his parents M A Ramulu, former deputy director of IIT Kharagpur and Saroja Ramulu and alumnus Shyamal Ghosh and his wife Sunanda Ghosh and the IIT Kharagpur Alumni Foundation India.
The award recipients were Dr Subrata Chattopadhyay, Professor, Department of Architecture & Regional Planning for the Avinash Gupta Chair Professorship, Dr Jayanta Bhattacharya, Professor, Department of Mining Engineering for the M. A. Ramulu and Saroja Ramulu Chair Professorship.
Dr Amiya Ranjan Mohanty, Professor, Department of Mechanical Engineering was awarded the Shyamal Ghosh and Sunanda Ghosh Chair Professorship and Dr Basab Chakraborty, Assistant Professor, Rajendra Mishra School of Engineering Entrepreneurship was conferred the Excellent Young Teacher Award.
Ranbir (Ron) Singh Gupta, President of the IIT Kharagpur Foundation US and patron of one of the Chair Professorship Awards spoke on the efforts being made by the Foundation in US to encourage senior alumni in the academia and industry to teach on a part-time basis at IIT KGP.
"Firstly, many IIT KGP alumni in academia are interested in coming back. We work with our alumni in academia to identify possible candidates," he was quoted in the press release.
The Foundation is also facilitating faculty from IIT KGP to collaborate for unique and South Asia-centric courses for American students.
"This is already happening with many universities where we have collaboration. In cases, like UC Berkeley, GWU Law School, Columbia, MIT, you will see their students on our campus and our students in those universities doing joint research with professors from both institutions as co-investigators," said alumnus and Co-Founder of HCL Technologies Arjun Malhotra.
["Source-ndtv"]