Living Room
5 Amazing Wall Frame Ideas For Your Living Room To Update The Decor
Wall frames are one of the latest trends on home decor. They have become a popular way to spruce up a space and they can be found in different materials, colors and shapes. In this post, we will introduce you to five of the most popular wall frame ideas for your living room and update the decor.
What is a Wall Frame?
A wall frame is a frame that is used to display pictures or other objects on a wall. Wall frames come in a variety of sizes, shapes, and styles. They can be made from a variety of materials, including wood, metal, plastic, or glass. Wall frames are a great way to update the look of your living room. They can be used to display family photos, art prints, or other objects that you want to display in your home. You can find wall frames at most home improvement stores or online retailers.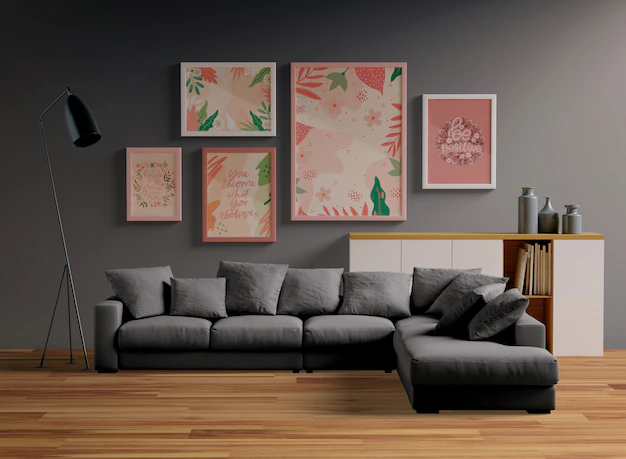 Framed Pictures Vs. Flat Prints
There are a few things to consider when deciding between framed pictures and flat prints for your living room. The first thing to think about is the overall look you want for your space. If you want a more polished, finished look, then framed pictures may be the way to go. If you're going for a more relaxed, bohemian vibe, then flat prints might be better suited for your taste. Another thing to consider is the cost. Frames can be quite expensive, depending on the size and style you choose. Flat prints, on the other hand, are much more affordable. Finally, think about the level of care and maintenance required for each option. Framed pictures need to be dusted and cleaned regularly to keep them looking their best. Flat prints, on the other hand, can be simply wiped down with a damp cloth if they get dirty. Ultimately, the decision between framed pictures and flat prints comes down to personal preference. Consider all of the factors mentioned above to make the best decision for your living room space.
5 Wall Frame Ideas For Your Living Room
1. Go for a Gallery Wall One of the most popular wall frame ideas is to create a gallery wall. This is where you hang multiple frames of different sizes, shapes, and colors all on one wall. You can mix and match different frame styles to create an eclectic look. Or, you can keep it simple by sticking to one color or material for all of the frames. Hanging a gallery wall is a great way to fill up a large wall space and it can also be a fun DIY project.
2. Use Large Frames If you have large photos or artwork, then using large frames is a great way to showcase them. Large frames will make a statement in your living room and they can also help to fill up a blank wall.
3. Stick to Simple Frames Sometimes less is more when it comes toframes. If you want your living room to have a more minimalist look, then stick to simple frames in neutral colors.
4. Go for Ornate Frames If you want to add some personality to your living room, then go for ornate frames. These types of frames are usually very colorful and they can really stand out on your walls. 5. Hang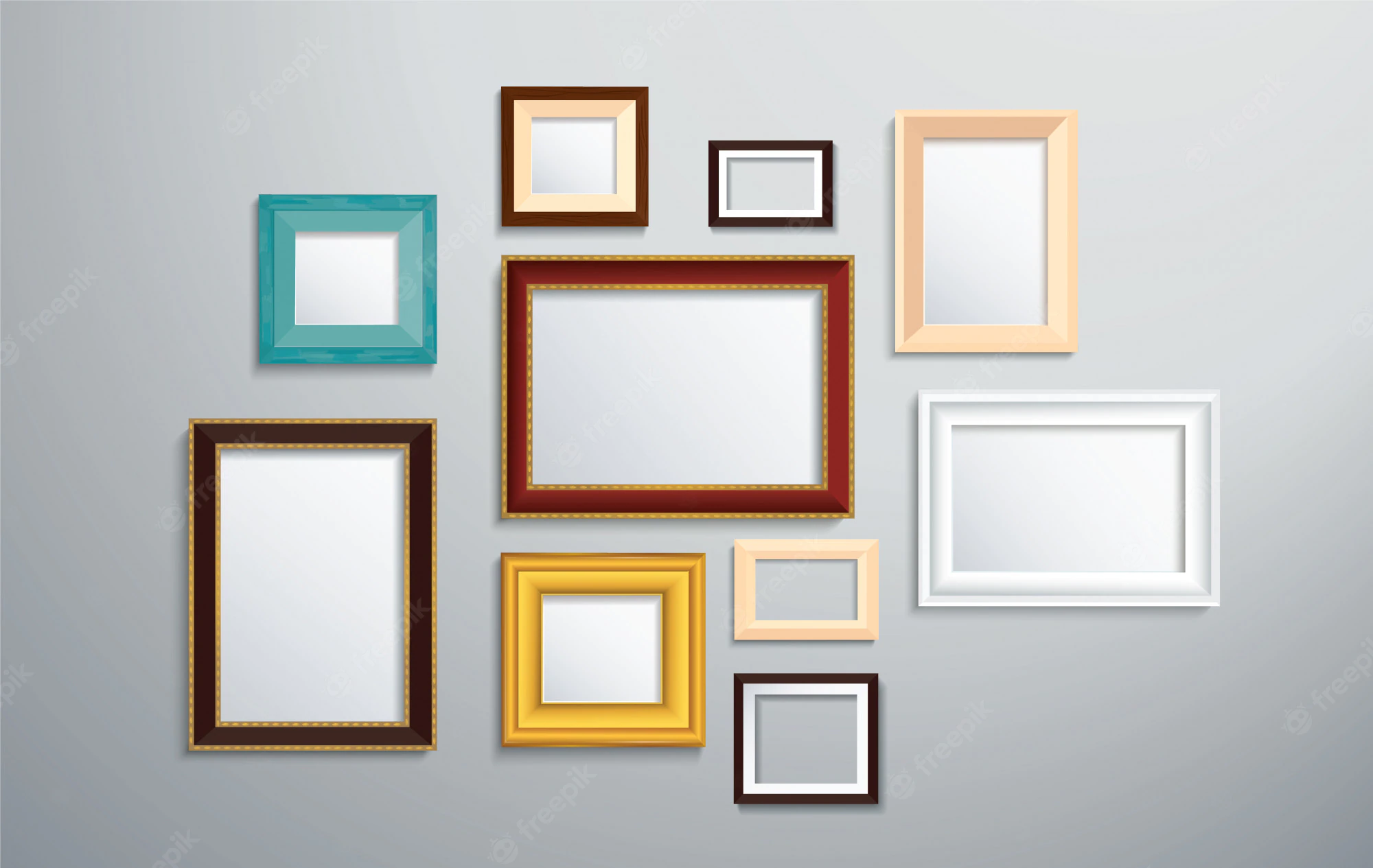 DIY Wall Frame Ideas
1. DIY Wall Frame Ideas Image: If you're looking for a unique way to update your living room's decor, try one of these DIY wall frame ideas. With a little bit of creativity and some basic supplies, you can transform your living room into a stylish and inviting space. One idea is to create a frame out of old newspapers. To do this, simply glue or tape your chosen newspaper pages to the wall in the desired shape. Once dry, you can then add a layer of clear varnish to protect the paper. If you want, you can also paint over the frame in a colour that compliments your decor. Another idea is to use washi tape to create a geometric frame on your wall. Simply choose the desired shape and size, then use washi tape to create the frame. This is a great option if you want something that's quick and easy to do. Plus, it's easily removable if you decide to change up your decor in the future. Finally, try using string lights to create a twinkling frame on your wall. Simply outline the desired shape with the lights, then secure in place with clear tape or glue. This is a great option for adding a bit of whim
Conclusion
If you are looking for an easy and affordable way to update the decor in your living room, consider adding a wall frame. Wall frames are a great way to add color, interest, and texture to your space. There are many different styles of wall frames to choose from, so you can find the perfect one to match your personal style. Adding a wall frame to your living room is a great way to make a big impact with a small change. If you are not sure what style of frame to choose, look for inspiration online or in magazines. You can also ask friends and family for their opinion. Once you have found the perfect frame, hang it on the wall and enjoy your new living room decor!