Health
Breathe at Your Peril: Delhi Sees Month's Worst Air Quality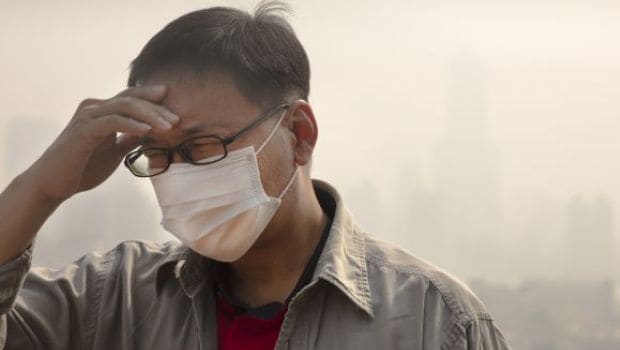 With continuous deterioration in its air quality, Delhi on Thursday breathed the most polluted air of the month as the Air Quality Index (AQI) dipped to the season's threshold at 355 — labelled 'very poor'.
Unlike other two days, Ozone was for the first time in October found a decisive element in the worsening air quality.
Beside Delhi, other cities that share the same air-shed or similar climate zone, including Agra, Kanpur and Faridabad, also inhaled an equally bad air quality or even worse.
In Kanpur the AQI was 451, labelled 'severe', and in Faridabad it was 391 — close to 'severe'.
The 'very poor' air quality can lead to illness, while the 'severe' threatens even the healthiest lot.
Urging the Centre to intervene, as the air quality zone shared by three different states depends upon the efforts of each of them to improve the overall air quality, experts caution that the AQI could furter worsen during Diwali.
"There is extra traffic on Delhi's streets, beside there is also intermediate garbage buring. Besides, the time has come when the government needs to closely monitor coal-based power plants in Delhi, like the Badarpur plant," said Vivek Chattopadhyaya, air quality expert at the Centre for Science and Environment (CSE), told IANS.
As winter approaches, the concentration of pollutants in the air increases, because the atmospheric boundary layers come closer to the earth, thereby creating more reasons for air pollution.
The major air pollutants, like particulate matters, are responsible for respiratory and cardiovascular diseases, while Nitrogen Dioxide (NO2) and others cause lung diseases, lung tissue damage, reduction of lung function and eye-related issues.
The condition of air quality in Delhi in October last year was even worse, with two stations reporting the AQI to be 'severe', while it remained 'moderate' on two days and 'satisfactory' on one day.
["source-ndtv"]