Health
Daycare Not Linked to Child Obesity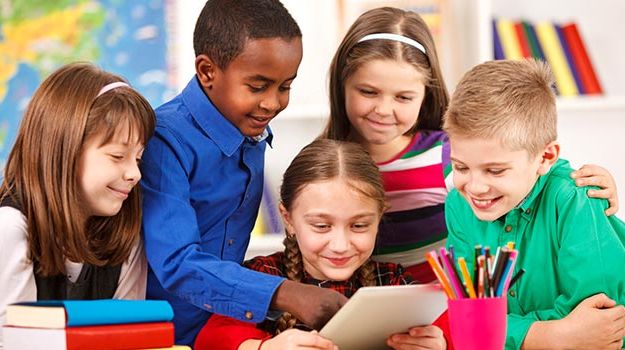 Working parents who send their children to daycare no longer need to worry about whether this puts their kids at increased risk for obesity, a U.S. study suggests.
While several previous observational studies have suggested children in daycare may be more likely to gain too much weight than similar kids cared for by parents at home, the current study looked at data on more than 10,000 youngsters and found no such connection.
"Our study casts doubt on previously held beliefs that non-parental  is associated with a higher risk of obesity," said lead study author Dr. Inyang Isong, a researcher at Harvard University and Boston Children's Hospital.
The current study, like those before it, didn't randomly assign some kids to parental care and others to daycare, which would be the most foolproof way to assess whether the setting or provider influences obesity risk, Isong said.
But it did the next best thing – adjusting for a whole host of factors that may influence obesity such as the child's age, gender, race and ethnicity as well as the mother's age and weight, family socioeconomic status, household structure and neighborhood characteristics.
"It could also be that there are underlying factors that differ between childcare arrangements, such as nutritional quality or feeding practices in both the home as well as in childcare facilities or differences in motivations behind parents' childcare decisions," Isong said. "These underlying factors could be what influence children's weight."
To assess how childcare settings may influence obesity, researchers followed a nationally representative sample of about 10,700 children from age 9 months until they started kindergarten, which is typically around age 5 years.
At age two, 49 percent of the children were in daycare or other non-parental childcare settings.
By kindergarten, 35 percent of the kids were overweight or obese.
One limitation of the study is that it wouldn't show whether kids who attended daycare might have any increased risk of obesity after entering kindergarten, the authors note.
Even though the researchers accounted for many factors that can influence obesity risk and may help explain any differences in weight between kids in daycare and kids cared for at home by parents, it's still possible the analysis might have overlooked some important variables, the researchers also point out.
Still, it's not surprising that the study failed to find a clear connection between daycare attendance and obesity, said Dr. Eliana M. Perrin, a pediatrics and nutrition researcher at the University of North Carolina at Chapel Hill who wrote an accompanying editorial.
"In the complex life of today's child, it's hard to show that any one factor – even one as important as child care attendance – causes obesity," Perrin said by email.
"Add to that the fact that child cares are very different from one another in terms the foods children eat and how active children are," Perrin said. "And parents who have the resources to make such choices are different in many ways from the parents who don't have those resources. I'm not surprised that the authors didn't find a straightforward relationship."
To the extent parents have access to multiple childcare options, they should do their best to vet how healthy the food and drinks are and ensure children get plenty ofphysical activity during the day, Perrin said.
"There are often financial or logistical constraints that make true choice in that regard impossible," Perrin noted. "So the more important message is to society: we need to promote policies that improve quality standards so that no family has to choose between the health of the child and the affordability of the child care."
["source-ndtv"]