Health
Discourse on Pollution Only When Delhi Got Affected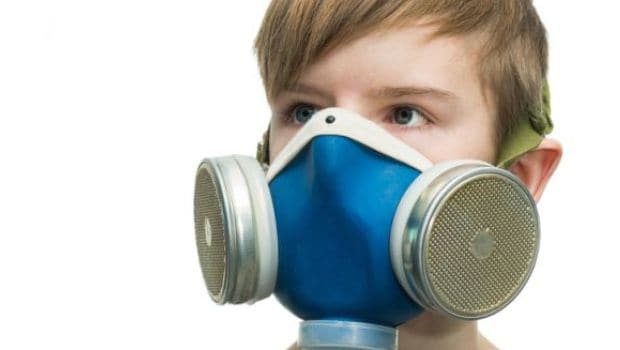 Though the problem of pollution in India has been endemic, it is only when the national capital has been affected that the problem has got media attention, senior Congress leader Jairam Ramesh said on Tuesday.
"Pollution has captured the media attention only when Delhi is affected. Otherwise, pollution has been an endemic problem in this country since decades," Jairam Ramesh, a former Union Minister, said at an Indo-US workshop here on air pollution.
The workshop, organised by US government's National Institute of Environment and Health Sciences (NIEHS) and The Indo-US Science and Technology Forum (IUSST), was meant to explore bilateral research opportunities to address air quality and health issues.
Researchers from various Indian and US universities discussed the health effects of air pollution.
Jairam Ramesh, while speaking at the event, said: "Pollution was an essential price of what one pays for industrialisation… Indian system does respond to catastrophe but it does not respond to slow killers like air pollution."
"Nobody talks about pollution in Dombivli, Chembur and Raigad areas of Maharashtra. These are even worse than Delhi."
The parliamentarian also pointed out that though only air pollution was in focus, water pollution and pollution caused by chemical contamination was even more harmful.
"The discourse in the media is air pollution. But water pollution and chemical contamination causes much severe effect than air pollution. A large section of population amid the industrial clusters is facing deadly combination of air and water pollution," he said.
Agreeing to the Delhi government's claim that the major cause of air pollution here was due to the burning of crop residue in the neighbouring states of Haryana and Punjab, he urged for enduring solutions.
"We need not to put ban on the burning of crop residue. But we need to find enduring, eco-friendly solution to combat its adverse effects," he said.
He also stressed on the need of research to be done on issues of pollution.
Gwen Collman, the director of the NIEHS Division of Extramural Research and Training highlighted the effects of air pollution on health. Quoting research papers from various US universities, she said: "Air pollution has an influence on multiple organs".
"It affects pregnant women and develops chances of asthma in the baby inside the womb. It has severe effect on children and aged people," Collman said.
As per a study, she said, the Particulate Matter 2.5 (PM 2.5) is a major reason for heart ailments among people. "The adverse effects of presence of PM 2.5 in air is also found to be an all-cause mortality," she said.
["source-ndtv"]