Health
Fewer U.S. Children Lack Access to Healthcare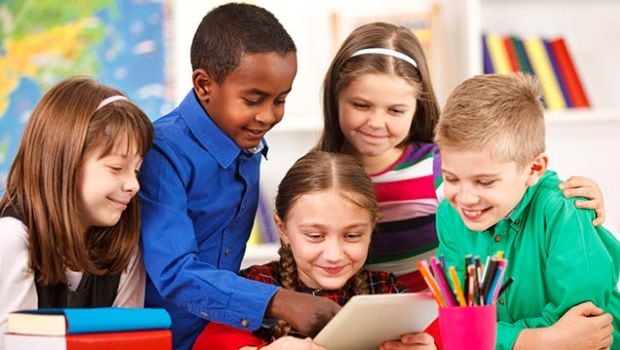 As a growing number of U.S. children have gained health insurance over the past decade, fewer kids are missing out on things like physicals and dental exams, a recent study suggests.
Steep declines in the number of uninsured have been well documented, largely as a result of growth in Medicaid and the Children's Health Insurance Program. But the current study offers fresh evidence that kids are not only getting insured – they're also becoming more likely to receive the care they need.
"In addition to having improved insurance coverage we showed that children's utilization patterns improved, meaning that fewer children lacked well child visits, or had unmet health needs as their gains in coverage improved," said study co-author Dr. Andrew Racine, a pediatrics researcher and chief medical officer for Montefiore Health System in New York City.
With growth in coverage, some racial and economic disparities in kids' use of health services got smaller, Racine said by email.
"It turns out that the most vulnerable children – i.e. racial and ethnic minorities and those coming from families with fewer resources – recorded proportionally greater gains over time," Racine added.
To assess shifts in children's insurance and access to care, researchers analyzed U.S. survey data collected on about 178,000 children under age 18 from 2000 to 2014.
Among all children, uninsured rates declined from 12.1 percent in 2000 to 5.3 percent in 2014, researchers report in Pediatrics.
For Hispanic kids in particular, the proportion lacking a usual source of healthcare dropped from 13.9 percent at the start of the study to 6.3 percent by the end. The proportion of Hispanic children who had no doctor visits fell from 19.8 percent to 11.9 percent, while the proportion missing dental exams declined from 43.2 percent to 21.8 percent.
Black children also saw significant, if slightly less dramatic, gains. The proportion of black kids lacking a usual source of care fell from 8.4 percent to 3.6 percent during the study period. At the same time, the proportion that had no doctor visits dropped from 14.4 percent to 8.8 percent.
Even though white children also experienced improvements in access to care, gains for them were not as pronounced as for black and Hispanic kids.
One limitation of the study is its reliance on parents to accurately recall and report on the children's insurance status and the care they received, the authors note. It's also possible that parents who participated in the study might have kids with better access to care than parents who declined to respond to the surveys, the researchers point out.
Even so, the findings highlight the importance of the Children's Health Insurance Plan (CHIP) in providing safety-net coverage to kids, Dr. Stephen Berman, of the University of Colorado School of Medicine, writes in an accompanying editorial.
CHIP, set to expire in 2019, offers low-cost coverage for children from low-income families, many of whom might not qualify for premium subsidies under the Affordable Care Act, Berman writes.
"With passage and implementation of the Children's Health Insurance Program we saw a steady decline in the number of uninsured children, however there were still many children eligible for public programs that were not enrolled," Berman told Reuters Health by email.
"Passage of the Affordable Care Act encouraged the enrollment of these children," Berman said. "This may have been the result of making the parents eligible for Medicaid and providing subsidies to help low income families purchase insurance."
["source-ndtv"]