Technology
Infosys Co-Founder Launches App Chronicling Indian IT Journey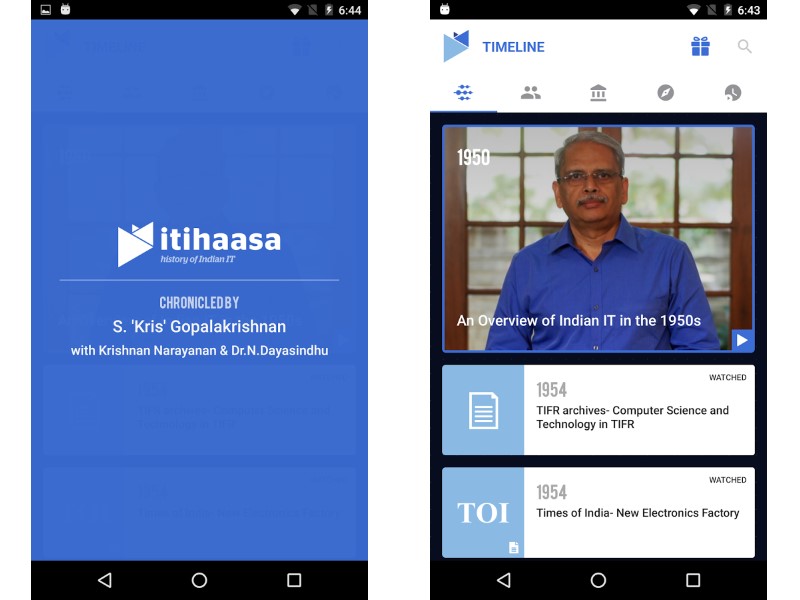 Infosys co-founder S Gopalakrishnan Sunday launched a new app itihaasa that chronicles the "fascinating journey" of the Indian IT industry since the 1950s.
"I have been a part of the industry for over 37 years and have seen the industry grow, prosper and become an important part of the economy. I am fortunate to have been a part of this fascinating journey. With itihaasa, we hope to reach the incredible story of Indian IT to many more people across the world," Gopalakrishnan told PTI.
He added that itihaasa is one of the largest chronicles of its kind with 600 videos featuring 44 technology stalwarts.
"Users can hear veterans like F C Kohli, Prof Rajaraman, Prof Mahabala, Narayana Murthy, Azim Premji, S Ramadorai, Nandan Nilekani, N Vittal and others as they trace the incredible journey of the Indian IT sector," he said.
The app follows the installation of the country's first modern computer in 1955 to crystal gazing on Indian IT in 2040, he added.
The app, which took about eight months to develop, will be maintained by a team sitting at IIIT-Bengaluru.
The app contains 600 short videos, over 37 hours of footage, 350 archived photographs and articles and easy browsing with 12,000 tags.
"Users can personalise stories on six dimensions – Time, People, Organisation, Policy, Technical Terms and Place," he said.
Using the app, they can find answers to questions like when was programming first taught in India or who were the earliest IT entrepreneurs.
Conceptualised by Kris, as Gopalakrishnan is popularly known, the app will be available for free on Apple and Android phones or tablets.
"The history of Indian IT is an ongoing research and will be updated periodically. The platform will explore and publish historical research on other topics in the future," he said.
["source-ndtv"]