Technology
Music Streaming Service Pandora Returns to Its Roots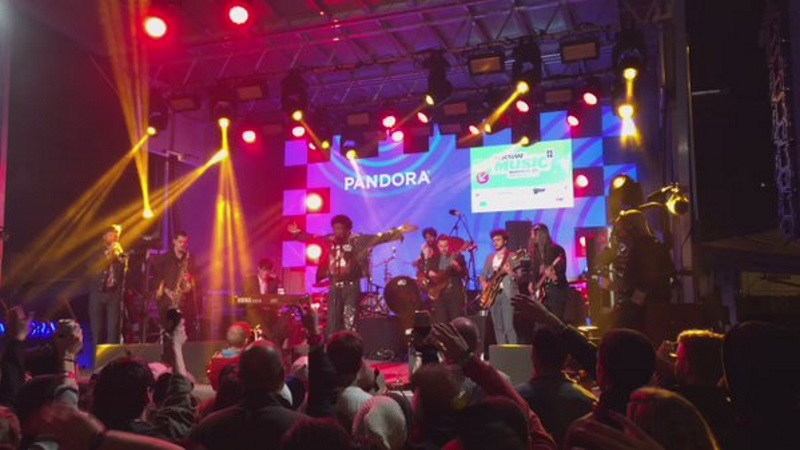 Pandora Media Inc hopes to go back to the future with the return of co-founder Tim Westergren as CEO and a renewed focus on its industry-leading data trove, built from the listening habits of more than 81 million people.
Wall Street is not exactly enthusiastic about the strategy: Pandora's stock dropped more than 10 percent last week and is trading near its all-time low in the wake of Westergren's appointment, which squashed talk of a possible sale of the online radio company.
Plagued by a business model that forces the company to pay much of its revenue in royalties, and facing brutal competition from Apple Inc, Alphabet Inc's Google, Amazon Inc and others, Pandora has failed to turn a profit since its 2011 initial public offering.
Yet the recent turn by Pandora to refocus on its technology – a move that Westergren is expected to accelerate – offers some rays of hope, analysts say.
Westergren, a former musician, had spearheaded Pandora's Music Genome Project, a pioneering music categorization system that uses hundreds of characteristics to describe songs and a complex mathematical algorithm to organize them. Pandora aims to use that taxonomy, as well as data about users' listening habits, to improve its music recommendation and discovery services.
While virtually all streaming services make heavy use of data, many academics consider Pandora's dataset to be superior, citing the proprietary categorization system, how long Pandora has been in the business, and its large number of monthly active listeners.
The Music Genome Project gives Pandora a unique authority as it makes recommendations, said Roger Dannenberg, a professor of computer science and music at Carnegie Mellon University.
"The research community thinks of Pandora as having kind of the gold standard," he said.
Thumbs up
Pandora was somewhat slow to exploit its data: it did not hire its first data scientist until 2009, leaving its software engineers to dabble with data analysis.
The previous chief executive, digital advertising veteran Brian McAndrews, had focused on Pandora's advertising business and lacked Westergren's deep ties to the music industry.
The new CEO told Reuters he is confident he is the right leader to steer the transformation.
"We need an evangelist," Westergren said in an interview. "I think that founders have a certain connection to the company – it's in my bones."
Pandora's data science team now numbers more than 30, and the company has been able to take advantage of the common affinity between math and music in recruiting talent.
One of the first fruits of the data effort is Thumbprint Radio, a feature launched in December that studies songs individual users have given a "thumbs up" to in order to create personalized stations for them.
Listeners have made it the second-most-popular Pandora station, with those who use Thumbprint tuning in for about 80 minutes a day, three days a week on average, according to the company.
The technical challenge was not trivial, said Erik Schmidt, a senior scientist at Pandora. With traditional Pandora stations, users start by selecting an artist, genre or composer, offering insight into what they want to listen to. Thumbprint provides no such clues, making it more challenging to infer what a listener is in the mood for.
Furthermore, Schmidt added, Thumbprint cuts across users' musical tastes, from classical to metal, which can make it hard to weave smooth transitions between songs. The team created three new recommendation algorithms to address the task.
The company uses machine learning to fine-tune other aspects of its service, down to studying individual users' tolerance for repetition of their favorite songs.
But even the best technology cannot remove the primary hurdle facing Pandora: the royalties it has to pay artists and publishers.
Apple and Google can afford to take losses on their streaming services, in hopes they will drive device sales, said David Pakman, a partner at Venrock who co-founded Apple's music group.
"Unfortunately, I just don't think Pandora is a business," he said.
Unlike other streaming services, which have negotiated deals with record labels to allow listeners to pick songs, Pandora has acted more like a radio station, delivering a stream of songs that match a genre or artist but not allowing customers to make specific selections.
As on-demand services catch on, Pandora is now playing catch-up and negotiating with record labels for the licenses it needs to offer such a service.
Westergren brushed aside reports that Pandora is considering a sale. He noted the company recently acquired assets from streaming company Rdio to support its on-demand offering as well as Ticketfly, which paves the way for selling concert tickets.
"If you want to sell a company, you don't do that by spending half a billion on acquisitions and hiring a new CEO," Westergren said.
["source-ndtv"]