Health
4 Vegetable-Based Desserts for a Healthy Spin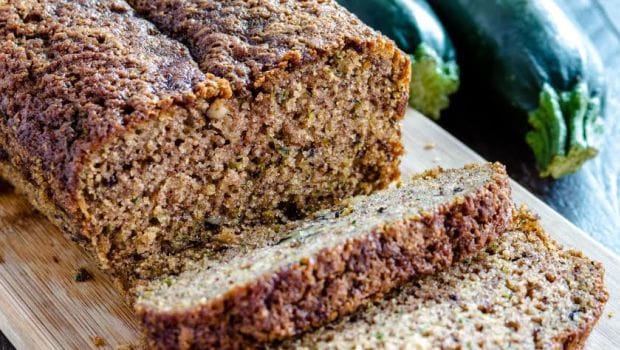 For most of us, life is a constant battle with our sweet tooth. Come winter, and that craving goes up tenfold! What can we do? Here, I offer you healthier alternatives for that evening snack or post-meal nibble. Each of these sweet confections is made with a substantial vegetable element that makes them satisfying, wholesome, and most of all, delicious. These biscuits and brownies are the perfect disguise for carrots, beets, avocado and pumpkin, and you won't get even a hint of their vegetable taste! We'll just keep it our little secret.
1. Carroty Biscuits
Let's start with something familiar to us – the carrot cake, a most popular vegetable-based confection. We're going to tweak it just a little bit and transform the cake into biscuits.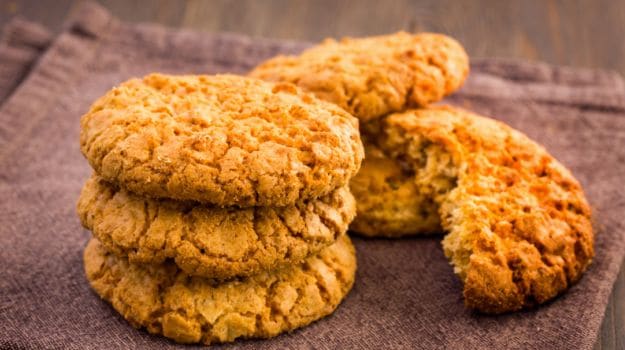 Ingredients:
1 1/8 cups all-purpose flour
1/2 tsp baking soda
1/4 tsp salt
1/2 cup unsalted butter, softened
1/2 cup granulated sugar
2 tsp nutmeg
2 tsp cinnamon
1 egg
1 cup carrots, grated
2 tsp orange zest
Method:
Preheat your oven to 375 degrees.
In a large bowl, sift together the flour, baking soda, salt, nutmeg and cinnamon.
In another bowl, pop in the butter, sugar, orange and egg, and beat until fluffy. Then add in the carrots and beat until everything is mixed fully. Finally, add in the flour mixture and beat lightly, until just combined.
Drop 1 tbsp of biscuit batter on your oiled baking tins and bake until light brown, about 15 minutes.
Remember to keep plenty of space between each biscuit as it will expand while cooking.
2. Beetroot Brownies
Beetroot is naturally sweet, so it isn't such a stretch imagining it in a biscuit, muffin, cake, pudding or brownie. It is also a healthful substitute for refined sugar, and depending on what you put it into, imparts a delicate blush to the dish. In these brownies, the beetroot is the clever secret ingredient – you won't be able to see or taste it, but it will impart a moistness and sweetness to the dish.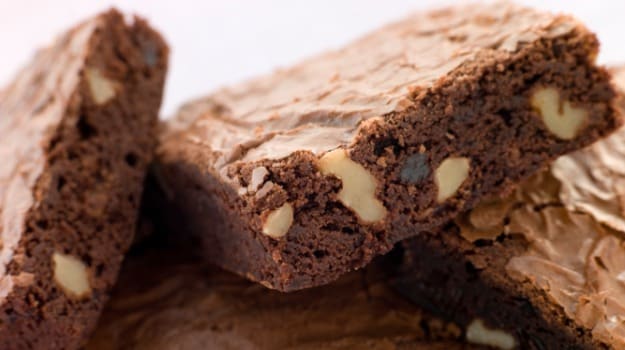 Ingredients:
250gm unsalted butter, cut into pieces
300gm chocolate
3 eggs
100gm caster sugar
150gm flour
1 tsp baking powder
350gm beetroot, boiled until tender, cooled, peeled and grated
Method:
First, preheat the oven. Break the chocolate into pieces and melt, together with the butter. Either do this by heating it in the microwave, or over a bain marie or even by popping it into the oven.
In a large mixing bowl, whisk together the eggs and sugar, then beat in the chocolate mixture. Sift in the flour and baking powder and gently fold in the beetroot. Mix as lightly and gently as possible.
Pour in the mixture into an greased baking tin and bake for about 20 minutes. The brownies should be a bit soft in the middle, but resist the temptation to cook them for longer or they will be dry. Cool and cut into squares.
3. Chocolate Avocado Biscuits
In this recipe, avocado takes the place of butter, pumping plenty of healthy fats into these biscuits. When I make this, I tend to reduce the sweetness because I find the addition of chocolate makes it sweet enough; however, you may be accustomed to more. In which case, feel free to add in more sweeteners. You may even use regular sugar (dark brown is best).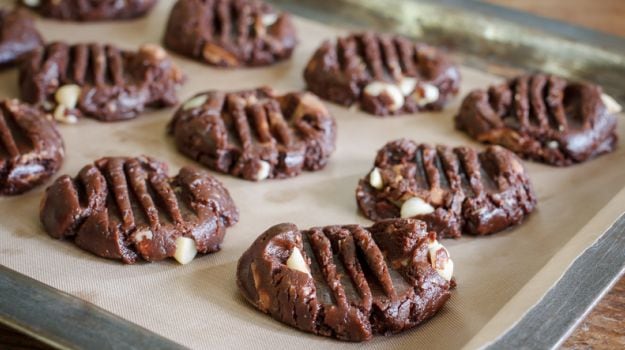 Ingredients:
2 large avocadoes
1 cup maple syrup or honey
2 large eggs
2 cups all-purpose flour
1 tsp baking soda
1/2 tsp baking powder
2 cups chocolate
Method:
Take the eggs out of the fridge and leave them to warm to room temperature. Meanwhile, chop up the chocolate into tiny bits, preheat the oven and scoop out of the flesh of the avocado.
Mix the avocado thoroughly with the maple syrup and add the eggs, beating them in a little at a time.
Next, add the flour, baking soda and baking powder and blend, but do not mix too much, only just until fully combined. Finally, add in the chocolate.
Now scoop up about a tablespoon's worth of the dough and pat into a ball. Transfer onto a greased baking tin and flatten into a disc. Repeat, until all the dough is used up. Again, remember to leave space between each disc, as the dough will expand when baking.
Bake for about 15-20 minutes until the cookies are golden-brown on top.
4. Chocolate Pumpkin Muffins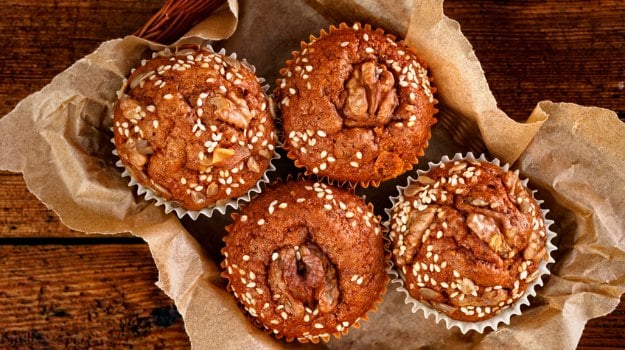 Ingredients:
1 cup pumpkin puree
1/2 cup maple syrup
1/2 cup light brown sugar
1 large egg
6 Tbsp butter
1¾ cups whole wheat white flour
1 tsp baking powder
1/2 tsp baking soda
2 tsp cinnamon
1 tsp nutmeg
1/2 tsp all spice
1 1/2 cups chocolate, chopped
Method:
For the puree, you need to prep your pumpkin by cutting it in half, and discarding the fibres and seeds.
Brush the surface with oil and bake until the flesh is soft. This can take anywhere from 90 minutes to two hours. When the pumpkin has cooled, divest it of its flesh and then blend, either by hand or with a food processor. The puree will be a bit liquidy; allow it to drain for an hour or two, stirring every so often.
Preheat the oven. Grease muffin tins with oil and keep aside.
Sift together the flour, baking powder and soda and the spices.
In another bowl, add the butter, the maple syrup and the sugar and whisk. Then add the egg, until properly combined. Stir in the pumpkin and the chocolate. Then stir in the dry ingredients, making sure not to over mix the batter, otherwise, you will get tough-as soles muffins. Spoon in the batter into your prepared muffin tins, filling them about 3/4 of the way to the top of each cup. Bake for about 20 minutes, until properly risen.
["source-ndtv"]