Travel
Delhi- The city where the ancient and the modern blend
New Delhi is a vivid blend of traditions, cultural diversity, political importance as well as architectural brilliance. It bridges its historical glory with the current modern era. It is a popular tourist spot and also houses multiple theatres and centres of performing arts. Delhi's architectural brilliance can be traced as back as 4th century AD when the Iron Pillar was built in the Mehrauli area, which hasn't shown any sign of rusting yet.
No visit to Delhi is complete without an experience of its famed specialties such as its delicious curries, barbecued tikkas and kebabs. It is also a shoppers' haven, whether you want to pick up some rich, woven silks, handicrafts, or ethnic cushions for your home. For cuisine of different Indian states and an array of Indian art and craft there are three Dilli Haats in Delhi at INA, Pitampura and the brand new Dilli Haat at Janakpuri.
Take a look at some of the popular tourist spots–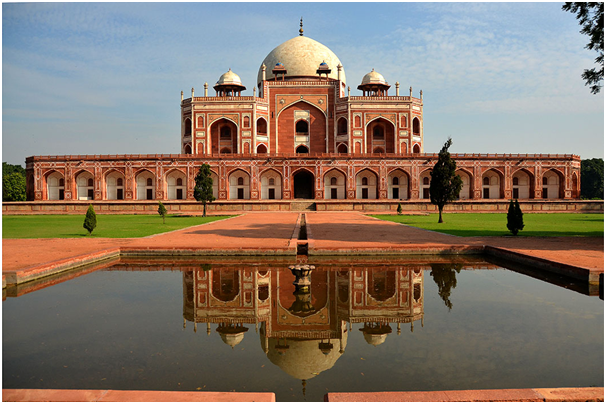 Humayun'sTomb– Apart from being known for its stunning architecture, this is the first gardentomb on the Indian subcontinent. It is a UNESCO World Heritage Site declared in 1993, and has undergone widespread restoration work since then.
National Zoological Park– At the National Zoological Park, birds and animals live in an environment that in many ways resemble their natural habitat. The National Zoological Park not only provides a home for endangered species, but also helps them to breed in captivity.
Chandni Chowk- One of the oldest markets in Old Delhi, Chandni Chowk is still an important historical site renowned for the availability of every kind of goods as well as food. It was constructed in the 17th century by Mughal ruler of India Shah Jahan.
Jantar Mantar– Located in New Delhi, the Jantar Mantar was one of the five sites built by Maharaja Jai Singh II of Jaipur. The site consists of 13 architectural astronomy instruments.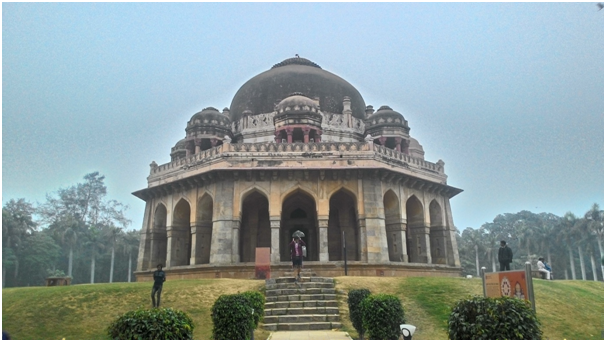 Lodhi Garden– Lodhi Gardens is a city park placed in New Delhi. Spanning over 90acres. The beautiful garden draped in emerald grass contains Mohammed Shah's Tomb, Tomb of Sikandar Lodi, Shisha Gumbad and Bara Gumbad.
One can visit many of the popular religious sites in India from Delhi. Here are a few of the must visit cities near Delhi-
Rishikesh– Situated along the convergence of Ganga and Chandrabhaga, Rishikesh on the foothills of Himalayas is the hub of many ancient temples, popular cafes, yoga ashrams and adventure sports. Rishikesh has also been developed as the hub of Adventure Sports in India as there is multitude of options including White Water Rafting, Bungee Jumping, Flying Fox, Mountain Biking, etc. here. It also serves as the gateway to many Himalayan treks and is used as a popular camping site. Book any Delhi to Rishikesh cabs to travel the 250km distance along beautiful roads.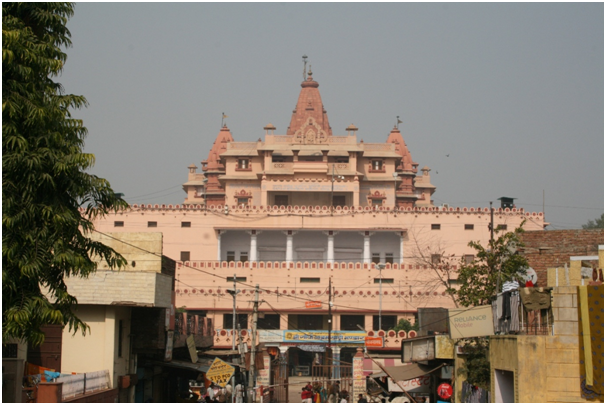 Mathura-Famous as the birthplace of much loved Lord Krishna, Mathura is a city located on the banks of river Yamuna and draws flocks of Hindu tourists every year looking to visit the numerous temples in the city. This sacred city is not only lined with temples but also houses many Buddhist monasteries. There are various Delhi to Mathura car rentals available to drive you to your destination.
Haridwar- Situated along the holy Ganges, Haridwar is famous for its temples and ghats where pilgrims bathe to relieve themselves of their sins and achieve salvation. The Jairam Ashram and the Kanva Rishi Ashram are places where one can go to hear narratives of the Hindu legacy, other than a tour to the numerous temples that fill Haridwar with their chants and colours. The city is also famous for its Yoga and Ayurvedic treatments. Just hop onto any Delhi to Haridwar taxi and visit this spiritual abode.