Health
Girls Can Cut Poverty in Developing Economies: UN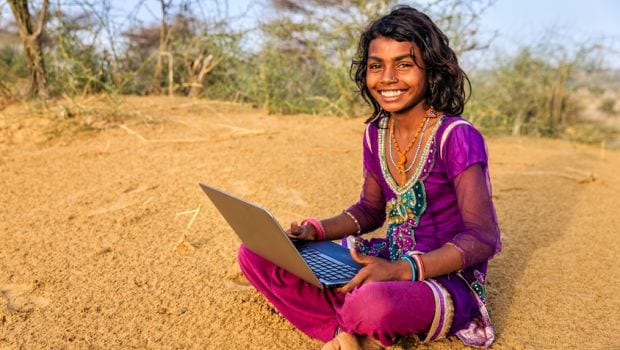 Developing economies stand to win an extra $21 billion (19 billion euros) if they improve girls' health and sex education, the United Nations Population Fund (UNFPA) said Thursday.
Girls in developing countries are less likely than boys to complete schooling because of forced marriage, child labour and female genital mutilation, risking the opportunities presented by their largely young populations, said the study, launched in London.
"Over the next 15 years alone, developing countries together stand to gain or forfeit at least $21 billion, depending on whether or not they invest in the well-being, education, and independence of their 10-year-old girls today," it said.
"When the right policies and institutions are in place to build young people's human capital, a developing country can see dramatic economic growth… leading to a demographic dividend, a unique opportunity for economic progress and poverty reduction".
Girls are currently less likely to be enrolled in secondary education in Arab countries and most of Africa -— home to 70 per cent of the world's 10-year-olds today.
Sixteen million girls aged between six and 11 will never start school — twice the number of boys.
"For 10-year-old girls, a potential tripling of their lifetime income is at stake. For the societies the girls are a part of, the reduction of poverty is at stake," said the report.
Many girls fail to finish their education after getting married in early adolescence, and UNFPA urged countries to impose a minimum age of marriage of 18.
Every day, an estimated 47,700 girls get married before that age, they said.
Comprehensive sexuality education programmes should also be expanded to 10-year-old girls in order to protect their health and take control of their own fertility, it advised.
"Many girls may not have a safe forum in which to ask questions about these topics, which in many communities are still considered taboo," it said.
"Access to contraceptives for adolescents and women of childbearing age is crucial."
The study gave India and China as examples of the progress possible if developing countries harnessed their youthful populations.
Such booms can lead to increased labour force participation, increased earnings, increased longevity and smaller families, but will only materialise with swift action, warned the study.
["source-ndtv"]