Health
Report: More Than Half of Mentally Ill U.S. Adults Get No Treatment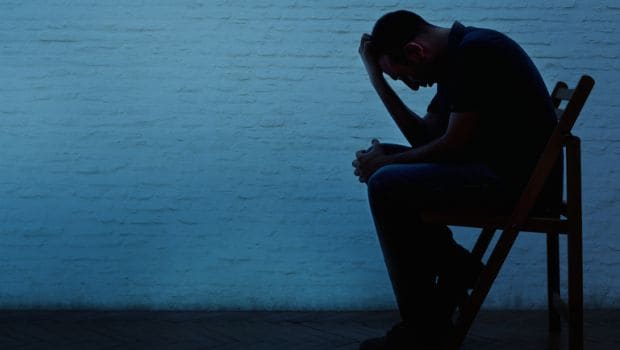 Mental Health America just released its annual assessment of Americans with mental illness, the treatment they receive and the resources available to them – and the conclusions are sobering: Twenty percent of adults (43.7 million) have a mental health condition, and more than half of them do not receive treatment. Among youth, the rates of depression are rising, but 80 percent of children and adolescents either get insufficient treatment or none at all.
"Once again, our report shows that too many Americans are suffering and far too many are not receiving the treatment they need to live healthy and productive lives," Paul Gionfriddo, president of the national community-based nonprofit, said in a statement. "We must improve access to care and treatments, and we need to put a premium on early identification and early intervention for everyone with mental health concerns."
Mental Health America ranked all 50 states and the District of Columbia on 15 different measures, including adults with any mental illness, youth with at least one major depressive episode in the past year and mental-health workforce availability. Despite more Americans being insured, the report found a dire need for adequate treatment, especially in the Deep South.
Arkansas, Mississippi and Alabama had the least access to care for the mentally ill and the highest rates of imprisonment, with a total of more than 57,000 incarcerated men and women in those states suffering mental-health conditions.
"This is ultimately about the policy decisions we make," Gionfriddo said. "It isn't just about what states are red and what states are blue. . . . But political environments in states do seem to matter. Those that invest more in mental health clearly have to throw away less money on jails and prisons."
In the overall rankings, the top three states with the lowest prevalence of mental illness and best access to care were all in New England: Connecticut, Massachusetts and Vermont. The worst were Oregon, Arizona and Nevada. The four states with the most movement from last year to this year: Wisconsin dropped from eighth to 35th and Indiana from 19th to 45th, while New Mexico improved from 44th to 22nd and Oklahoma from 41st to 24th.
By age, the states with the fewest mentally ill youth and best treatment options were Minnesota, South Dakota and Connecticut; the worse were Oregon, Arizona and Arkansas.
"It's time to act," Gionfriddo said. "We must invest in the overall physical and mental well-being of our citizens – every day."
["source-ndtv"]