Health
High Resting Heart Rate Tied to African American Heart Failure Risk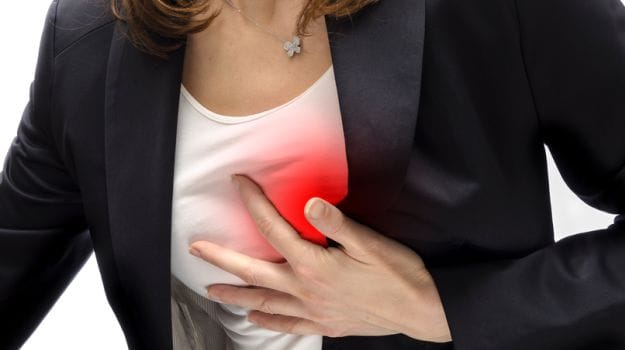 For African Americans, a high resting heart rate may indicate greater risk of death or hospitalization with heart failure, a recent analysis finds.
This had already been shown in studies that mostly involved white participants, but it wasn't clear if the same was true in the black community, researchers write in JAMA Cardiology.
"Resting" heart rate is measured when a person is sitting or lying down, calm and moving as little as possible. For a person who isn't ill, a heart rate anywhere between 60 and 100 beats per minute is considered normal, according to the American Heart Association.
But the current study suggests that even in the normal range, higher resting heart rates may be tied to greater heart failure risk.
"It is important to not ascribe a causal relationship from this type of study, but nonetheless this shows us that resting heart rate can tell us more about a patient's risk than perhaps previously considered," said lead author Dr. Kishan S. Parikh of Duke Clinical Research Institute in Durham, North Carolina.
"While we know a higher resting heart rate may be a marker for increased risk for hospitalizations for heart failure and worse survival in the general population, there is no single determinant of heart rate that applies to everyone," Parikh told Reuters Health by email. Stresses like smoking and chronic diseases likely play a role.
The researchers used data from the Jackson Heart Study, which included more than 5,000 African American participants in Jackson, Mississippi who had baseline heart rate measurements taken in 2000. Their health outcomes were followed until 2011.
More than half of participants were women and half were older than 55 at the start of the study. At the beginning, half of participants had a resting heart rate of 63 beats per minute or less.
The researchers divided the participants into five groups based on heart rate. Those in the highest fifth, with resting heart rates of 73 to 118 beats per minute, tended to have a higher body mass index (BMI, a measure of weight relative to height) and to be less active each week than those with lower resting heart rates, and they also had diabetes or hypertension more often.
Caffeine intake and heart function, in terms of pumping blood, was similar regardless of resting heart rate. The risk of death and heart failure hospitalization increased by about 10 percent for every increase of five beats per minute in resting heart rate, the researchers calculated.
"African Americans (and other minority groups) have traditionally been underrepresented in clinical trials of heart failure, but they have a higher prevalence of hypertension,diabetes, coronary artery disease and heart failure compared to whites," Parikh said.
Ideal resting heart rate varies by individual, Parikh noted.
"Many may be surprised to learn that resting heart rates in the 75 to 85 beat per minute range, while still considered within the 'normal' range are actually associated with increased risk," said Dr. Gregg C. Fonarow of the David Geffen School of Medicine at University of California, Los Angeles, who was not part of the new study.
Regular physical activity, stopping smoking and in certain circumstances using medications like beta blockers can effectively lower heart rate, Fonarow told Reuters Health by email. "Patients should discuss with their physicians what steps they can take to improve their heart health and lower the risk of future cardiovascular events or heart failure," he said.
"There is data to suggest that lowering heart rate to the low 70's (beats per minute) in patients with heart failure with medications reduces risk for future heart failure hospitalizations," Parikh said. "However, in the non-heart failure population this is much less clear beyond the 'normal' range of 60-100 beats per minute."
["source-ndtv"]