Maternity
How To Take A Career Break After Maternity Leave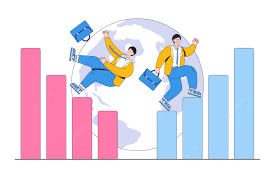 Taking a career break after maternity leave is something many working mothers find difficult. In this article, learn how to take the right kind of break and come back refreshed and recharged.
How to Take a Career Break After Maternity Leave
It's not unusual to take a career break after having a baby. Some new mothers find themselves feeling overwhelmed with all the new responsibilities and want to take some time to relax and recharge. Others may feel like they need to return to work right away and don't have time for a long break. There are a few things you can do if you want to take a career break after maternity leave, but it's important to weigh the pros and cons before making a decision. The first step is determining why you want to take the break. If you're feeling overwhelmed by your new responsibilities, then taking a break might be the best thing for you. However, if you feel like you can handle your workload, then returning to work might be better for your career. If you decide to take a break, there are a few things you should do. First, make sure that you have an exit plan in place so that you know how you'll return to work. Second, make sure that your employer knows that you're taking the break and let them know when you plan on returning. Finally, make sure that you keep up with your professional networking while.
Benefits of Taking a Career Break After Maternity Leave
When you're pregnant, your focus is on your health and the baby. But don't forget about yourself! Taking a break after maternity leave can be a great way to recharge your batteries, get some new skills, and find a new career. Here are some benefits of taking a career break:
1. You'll be more motivated and excited to return to work. When you take time off to care for your child, you may lose some motivation and enthusiasm for your old job. But when you come back after maternity leave feeling refreshed and reinvigorated, you'll be ready to tackle whatever challenges come your way.
2. You'll improve your skillset. When you take time off to care for your child, you have the opportunity to learn new skills that will help you in your next career move. For example, if you're interested in nursing or early childhood education, taking time off to learn those skills will make you more marketable in the future.
3. You'll develop more confidence. Taking time off can give you a sense of accomplishment and self-efficacy that will carry over into your next career move. Plus, being able to take care of yourself physically
Getting the Best from Your Pregnancy and Post-Maternity Period
Maternity leave is a time for women to explore their interests and talents outside of the home. While some women may feel pressure to resume their career status as soon as possible, there are many benefits to taking a career break after maternity leave. Here are four tips to get the best out of your post-maternity period:
1. Take stock of your skills and passions. During your maternity leave, take the time to reflect on what you enjoyed doing before having children and see if there are any areas of your life where you could develop new skills or add new dimensions to your current work. This can help you identify opportunities that would be a good fit for you after returning to work.
2. Keep up with professional development. Continuing education is an important part of staying current in your field, and it can be especially beneficial during your post-maternity leave. This way, you'll stay ahead of the curve and be better prepared for when you do return to work.
3. Get creative with your job search. When you take a break from work, it's important to not just focus on finding a job that fits into your previous career path. Instead, think about ways that you can use your
Making Your Return to Work Successful
If you are returning to work after maternity leave, there are a few things you should keep in mind. By following these tips, you will ensure a successful return to the workforce.
1. Talk to your manager about your return date. Make sure that both you and your manager are on the same page about when you will be returning to work. This will help to avoid any surprises or misunderstandings.
2. Make sure your resume is up-to-date and reflect your new title and responsibilities. Remember that employers are looking for qualified candidates, not just someone who was away on maternity leave. Be sure to highlight any new skills or knowledge that you have acquired while on maternity leave.
3. Keep your networking alive! Maternity leave is a great opportunity to expand your network and meet new people. Take advantage of social events and networking groups that are available to you. You never know, you might find a new job opportunity as a result of meeting someone at a networking event!