Fashion
From Kate's Hairstyles To Her Bare Feet, India Tour Is International News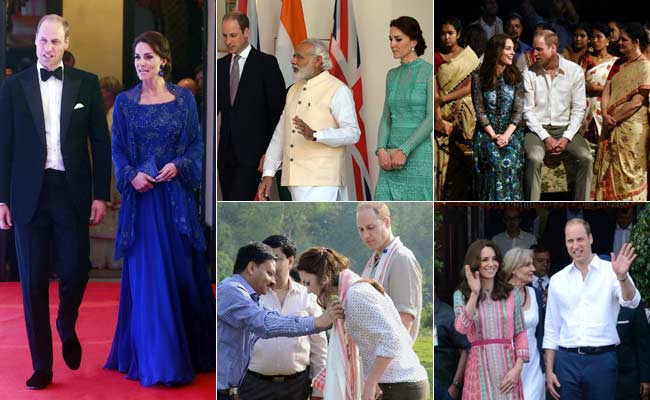 On April 11, two days into Prince William and Kate Middleton's tour of India and Bhutan, the official Twitter account of Kensington Palace thanked the Indian press for the headlines generated by the Royal Visit. "So grateful for all the excitement the tour is generating here in India," tweeted Kensington Palace, complete with a picture of news items in local dailies. But it's the international media, un-thanked and unacknowledged publicly by Palace officials, that the truly dedicated Royal watcher ought to be following. The foreign press has covered Will and Kate in India (and now Bhutan) in minute detail, discussing not just what they did and said, in real time updates, but also what Ms Middleton wore or failed to wear, her hair and make-up and her alleged lack of personal grooming.
This is Prince William and Kate Middleton's first ever visit to India and Bhutan and it's special – in his speech at the Bollywood Gala last Sunday, Prince William said that India was top of Kate Middleton's travel wishlist when they married in 2011. In the four days that they've been here, Will and Kate have laid a wreath at the 26/11 memorial at the Taj Palace Hotel in Mumbai, met underprivileged children, lunched with Prime Minister Modi, played cricket with Sachin Tendulkar, partied with Shah Rukh Khan, hob-nobbed with industrialists like Anand Mahindra, visited Gandhi Smriti, celebrated Bihu in Assam and gone on safari in Kaziranga. Everywhere, they have been followed by a media contingent of journalists who report specially on the British Royal Family, from publications like Mirror (which is live blogging the Royal Visit) and People. Coverage on social media has been equally vigilant.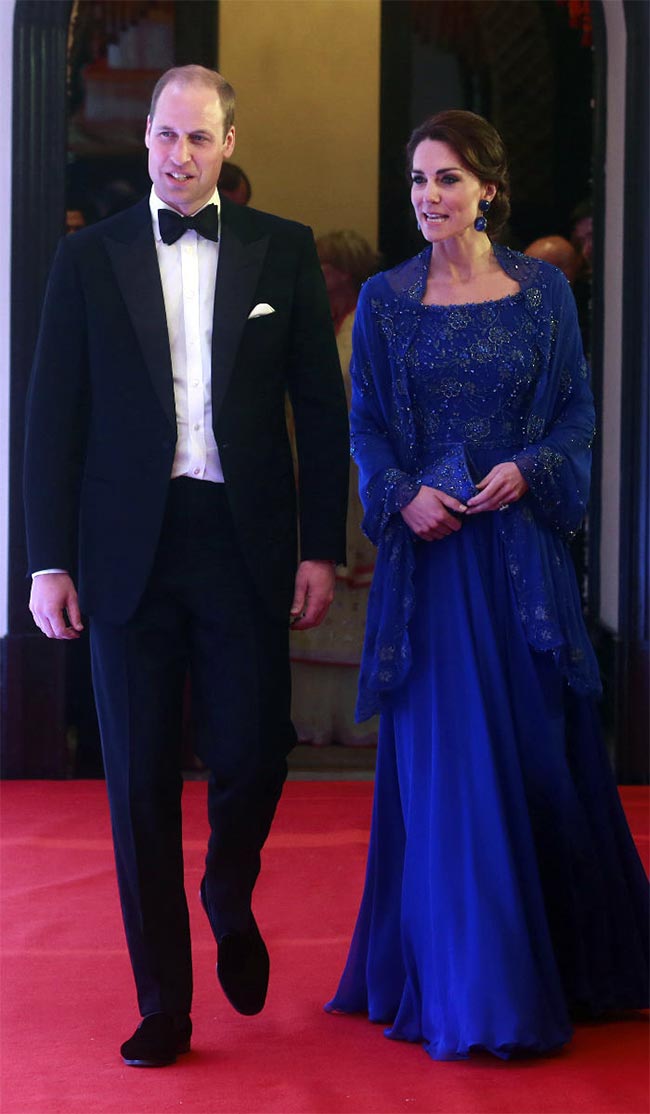 Much of it has made Kate Middleton the focus, despite Prince William's several speeches at every official engagement – some of it has been a little perplexing. Most foreign publications carried the photo of Ms Middleton wrestling with her dress on a windy day in New Delhi, with some praising her for 'handling it like a lady.' Somewhat bizarrely, UK tabloid Daily Mailtrashed Kate Middleton's 'corns, clawed toes, bunions and fallen arches' when she was photographed barefoot at Gandhi Smriti in New Delhi. Daily Mail also informed us that Ms Middleton never paints her toenails and that she had packed 15 outfits for India and Bhutan – we've seen about 12 of them already.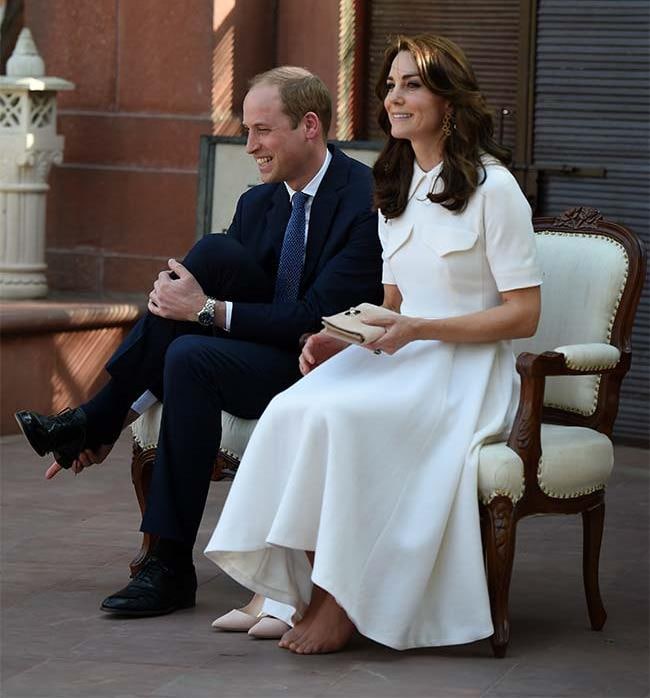 Mostly, headlines have concentrated on the fashion. Vanity Fair, which has run a series of articles on ground covered and the fact that the Royals were safe after Thursday's earthquake in Myanmar, began their coverage with a piece on Kate Middleton's wardrobe which discussed how she would use the visit to shake off the 'Duchess of Drab' tag. "How Kate Middleton Plans to Bust Out of the Fashion Box on Her Royal Trip to India" read the headline.
On Thursday, UK Vogue ran a piece titled "The Royal Hair Goes on Tour," reporting on how Ms Middleton's hairdresser has been flown to India to help her battle the heat and humidity. "When you're facing temperatures of 30-plus whilst wearing modest long sleeves and midi lengths, keeping a loose chignon looking stylish rather than sweaty is a feat in itself," said UK Vogue. Their verdict on Ms Middleton's hair thus far: "The Duchess has shown diplomacy, creativity and practicality with her hairstyles so far, but we'd love to see something a little out of left field before the 10 days are up. The up-dos are good, but might she try some glittering hair jewellery – a Bollywood-style head chain perhaps?"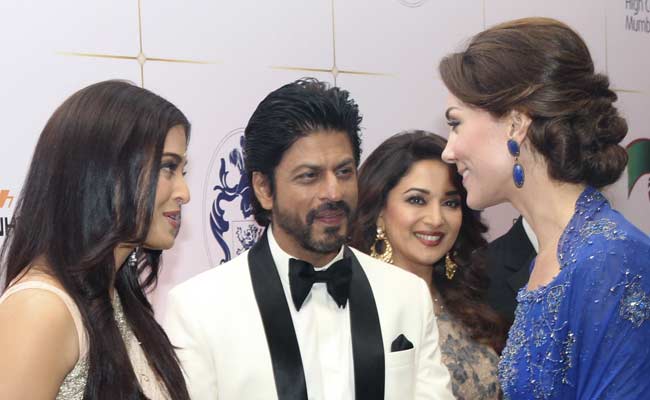 A Bollywood-style head chain would be exactly the sort of 'when in India' moment that columnist Shobhaa De deplored in her fashion review for NDTV. Ms De wasn't impressed by several of Ms Middleton's outfits in India – in particular the mint Alice Temperly dress she wore to lunch with PM Modi and the red paisley-print Alexander McQueen that she arrived in Mumbai in – but she praised the non-appearance (so far) of a saree. Ms De wrote: "A saree needs curves. A saree demands a derriere. Kate has none. Thank God, some misguided fashion guru has spared her and us so far. Now, I am keeping my fingers crossed she isn't polite enough to say "Okay" to advisers who may want her to wear a lehenga during the ultimate photo-op in front of the ultimate Monument to Love – the Taj Mahal."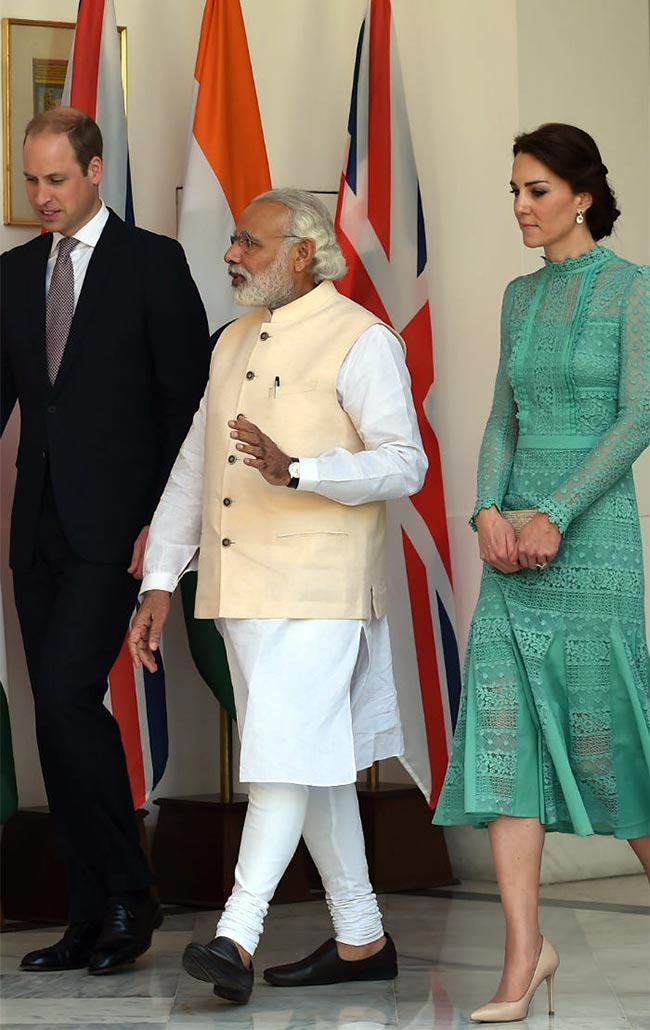 E!Online was much kinder to Ms Middleton's India wardrobe, ranking this tour as her most fashionable (over her visits to Australia and New Zealand, Canada, USA and the Far East in the last few years). E!Online has also provided a complete breakdown of the outfits in a piece titled "Kate Middleton's Entire India Wardrobe Deconstructed."
Unsurprisingly, the left-liberal Guardian has been the most restrained of the foreign media, keeping coverage of the tour to a minimum.
Prince William and Kate Middleton are currently in Bhutan, where they met King Jigme and Queen Pema. They will return to India to visit the Taj Mahal at the end of the trip.
["source-ndtv"]