Home Deco
This L.A. Mansion Doubled Its Size and Tripled Its Price in Five Years
Laurie Cohen and her husband Mark, the founder of Cohen Financial Group, knew they wanted to buy a certain 1930s mansion in Beverly Hills well before it actually came onto the market.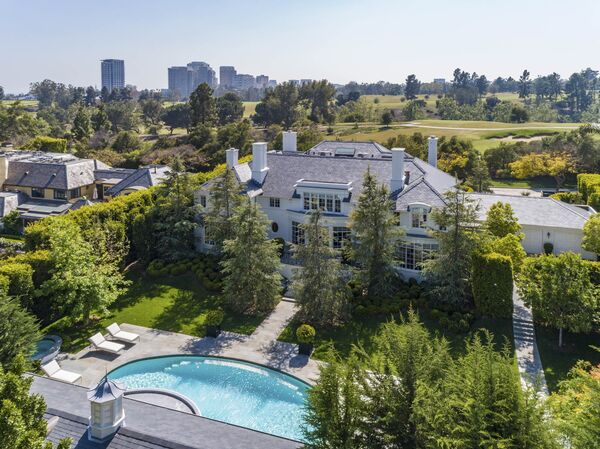 The house—a longtime residence of actress Ann Rutherford, who died in 2012— sat on a quiet street, directly across from a golf course. "It's the best street in Beverly Hills," Laurie Cohen says. "There's no thoroughfare and, because of the golf course, there's never going to be a neighbor who builds in front of us."
It took the couple nine months of wrangling with Rutherford's estate to get an offer accepted. In 2013, they bought it for about $8 million.
Then the real work began.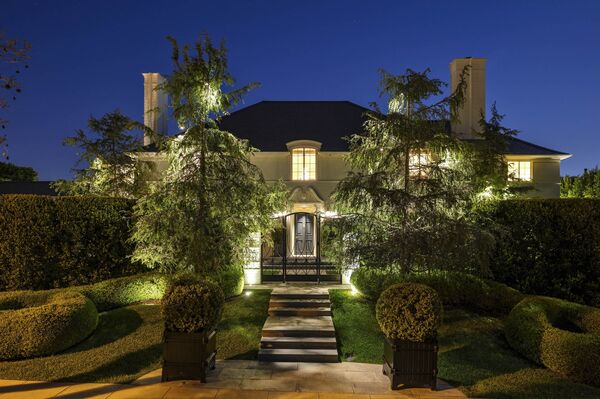 "I met the houseman, who was in the process of clearing everything out" of the home, she says. "The house was very glamorous, but you could tell that it hadn't been taken care of."
When they purchased it, the structure measured about 5,800 square feet. "It wasn't a big house," Cohen notes, but by the time she was done with her renovation and additions— she added entertainment rooms, a master suite, a hammam, and other improvements— it had swelled to 10,400 square feet.
"The idea was to create a house for myself and my husband, complete with luxury and enough space to have everything we wanted," she says, "and to have enough space for my children when they come back, married, with kids."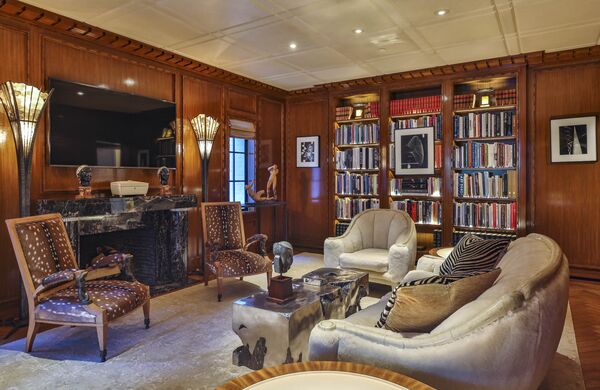 But it's those very children that have caused the Cohens to put the house on the market a mere two years after moving in. "I'm moving to New York," Cohen says. "Two out of the three [children] are on the East Coast, and a third is opening a business there, too."
The couple put the house on the market last year for $39.9 million, and have since dropped the price to $31.9 million. The property is listed with Williams and Williams.
A Gut Renovation
With the help of interior decorator Craig Wright, Cohen effectively gutted the house, keeping a few design elements.
A star pattern on the original kitchen floor caught Cohen's eye, for instance. "The star was very elegant, and from there I decided that I would continue the star [motif] throughout the house," she says. (Stars duly made their way into the hammam they installed, as well as into the entryway and onto chandeliers throughout the house.)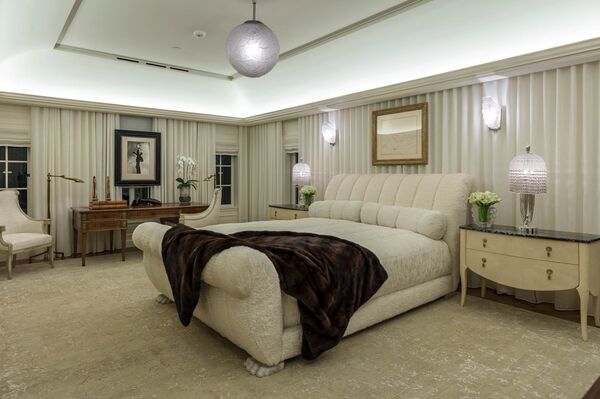 Repeating elements, particularly oval shapes, include an oval bathroom, an oval dining room, and an oval pool.
Entertaining rooms, including a formal dining room that seats 24, a breakfast room (formerly Rutherford's dining room), kitchen, and multiple living areas are all on the ground floor. Upstairs are three massive bedrooms, all en-suite.
The house also has two staff bedrooms. In total, there are five bedrooms and 10 bathrooms.
The master suite has its own kitchen, laundry room, and office (in keeping with recent trends), and is totally "self-contained," says Cohen. "Everything is very manageable."
Art Deco Fixtures
Cohen went to great lengths to decorate the house in 1930s art deco style, including a variety of art deco glass from the likes of Lalique and Simonet Freres. "All the glass in there is very collectible," Cohen says. "I was told that I had the largest collection of art deco fixtures on the West Coast."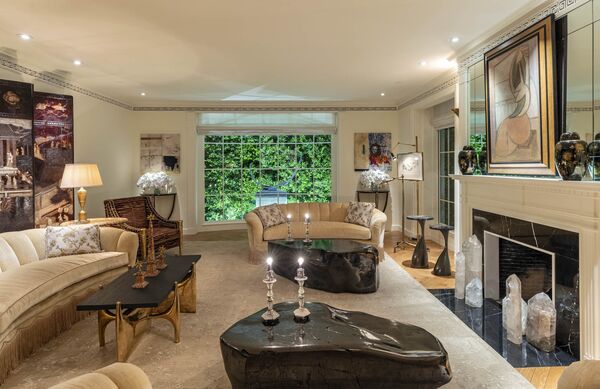 Similarly, Cohen filled the house with antiques and antique decoration, including 200-year-old Chinese export wallpaper she bought and had restored.
Many of the decorations, Cohen adds, can accompany the house—"though not necessarily for that price," she says.
Mature Trees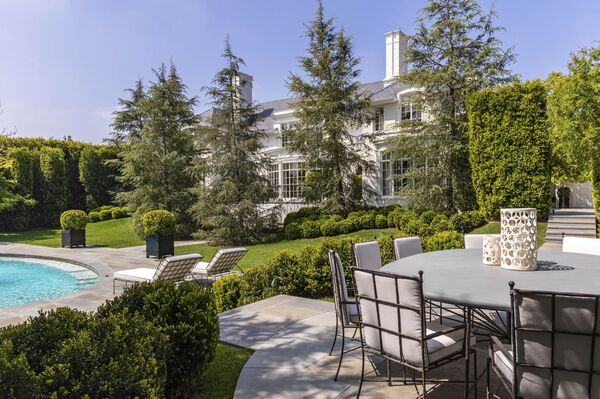 Cohen took a similarly comprehensive approach to the exterior. At purchase, "it was sort of overgrown, like a typical Beverly Hills house," she says. "Big palm trees, almost like a jungle."
Cohen completely cleared out the existing vegetation. After regrading the property, she brought in mature trees, including cedar trees from Oregon. "which we brought in on cranes," she says. "We wanted them all to match and give privacy in the home." The rear of the house is enclosed by tall hedges.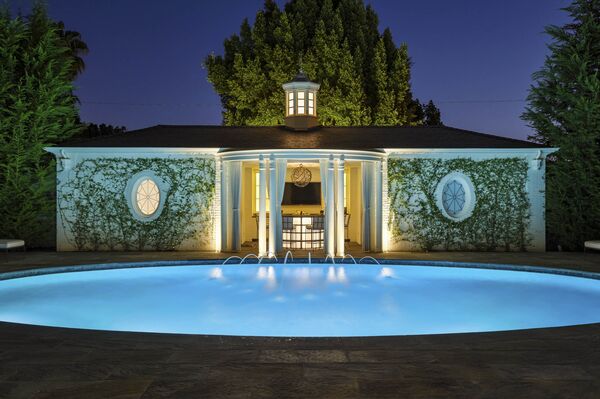 Despite the relatively short period she resided in the home (not to mention the energy that went into renovating and furnishing it), Cohen is looking forward to selling it. "Change is good," she says. "And I'm ready to move on."
["Source-bloomberg"]