Health
Men Can Also Get Osteoporosis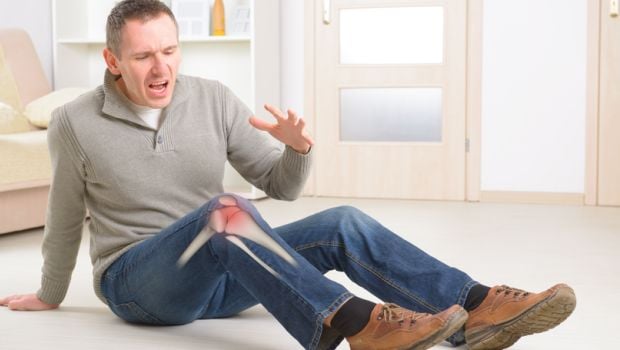 Long thought to be a "women's disease", osteoporosis can affect men too because apart from the hormonal changes around menopause, factors such as low testosterone levels, sedentary lifestyle choices, excessive consumption of alcohol and smoking or tobacco-use can also contribute to the disease, health experts suggest.
Osteoporosis, which causes bones to become weak and brittle, affects more women because they tend to have thinner bones than men. Moreover, it is also known that as women reach menopause, their vulnerabilities to the disease go up because estrogen, a hormone in women that protects bones, decreases sharply during this time.
"Though women are more prone to osteoporosis it is also found in men, and testosterone being low in levels or deficient, low levels of vitamin D and calcium, lifestyle habits that include smoking, alcohol consumption, and lack of exercise are the primary factors to blame," Rana K. Chengappa, Clinical Director, Sports Medicine, AktivOrtho, an orthopaedic, neurological and gynaecological rehabilitation centre here, told IANS.
A recent study by researchers at Harvard Medical School found that visceral, or deep belly, obesity is a risk factor for bone loss and decreased bone strength in men.
"It is important for men to be aware that excess belly fat is not only a risk factor for heart disease and diabetes, it is also a risk factor for bone loss," one of the researchers, Miriam Bredella, told a meeting of the Radiological Society of North America.
Osteoporosis is a serious disease that occurs when the body loses too much bone or makes too little bone. As bones become less dense, they weaken and are more likely to break.
"Osteoporosis mean holes in the bones. This weakening of bones may increase the risk of fractures. The disease itself, though silent, can result in fractures of important bones like hips, spine and wrists," Sanjay Agarwala, Head-Orthopaedics and Traumatology, P.D. Hinduja National Hospital, Mumbai, explained.
There are many health problems such as celiac disease, inflammatory bowel disease, kidney or liver disease, cancer and rheumatoid arthritis that can also increase the risk of osteoporosis.
"Many health problems like blood disorders, digestive disorders, autoimmune disorders and neural disorders may increase the risk of osteoporosis. Usage of high dosage of certain medicines for a long time may also reduce the bone mineral density," Pradeep Moonot, Orthopaedic Surgeon, Breach Candy Hospital, Mumbai, noted.
While some of the risk factors for osteoporosis, such as body type, family history and age, are beyond our control, the experts suggested that there are several ways to prevent and control osteoporosis such as getting involved in physical activities, yoga, dancing and aerobics.
"Weight-bearing exercises such as running, jogging, walking, climbing stairs and yoga help a lot in reshaping our bones," said Vinay Gupta, Head of Department and Senior Consultant, Orthopaedics, Saroj Super Speciality Hospital here.
"Your diet should include low fattening dairy products like toned milk, yogurt and low-fat cheese, fresh fruits and green vegetables," Chengappa added.
The trouble with osteoporosis is that it is a silent disease and one gets to know only after suffering a fracture after a trivial fall or after a backache investigation that reveals a compression fracture of the spine.
"One of the ways to detect it is to do a Bone Mineral Density (BMD) test which gives us information on bone density," Chengappa said.
"Women who have achieved menopause and men beyond 70 need to take special precautions to avoid falls," said Raman Kant Aggarwal, Team Orthopedics, Fortis Escorts Heart Institute in the capital.
The experts also warned that as osteoporosis often limits mobility, it may also lead to feelings of isolation or depression in long-term sufferers.
["source-ndtv"]