Travel
Relaxing Holiday In Alibag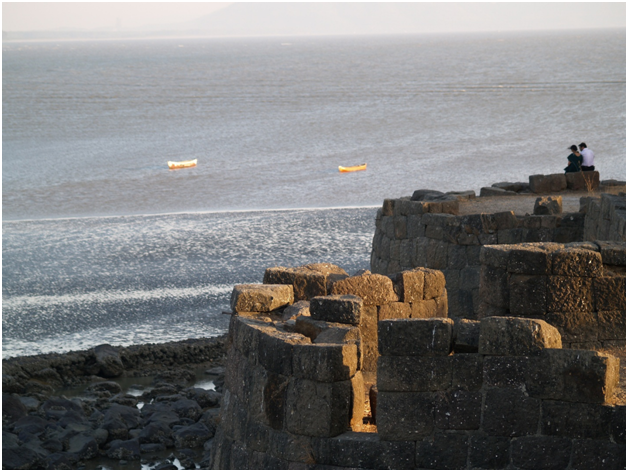 Alibag is a lovely place to have a pleasurable experience and to enjoy the beauty of nature. It is very eye pleasing by having greeneries of coconut trees. It also offers you tasty food, beautiful birds and much more. It is located at the border of the Arabian Sea which is well known for its sea forts. It is situated at 95.3 km from Mumbai and while traveling by NH 66 highways it just needs 2 hours. It is also known as the 'Goa of Maharashtra'.
The meaning of Alibag is 'the garden of Ali' and is situated in the Konkan region of Raigad. It is surrounded all the sides by the sea and is very famous among people for looking for sun and to enjoy the solace. It also acts as a home for tranquil waters and beaches. It becomes the perfect tourist spot for all the young and old age persons as well. You can also rent a car to make your travel even more special.
This excellent beach which is situated in the western coastal region of India has latitude at the southern edge of Mumbai. You can also choose Mumbai to Alibag one way cabs to have an amazing experience. It has a beauty of lovely nature, coconut & betal nut trees, important historical places, pleasant atmosphere and the pleasing sound of waves. The climate here is humid and the maximum temperature is 36 degree Celsius and the minimum temperature is 14 degree Celsius.
There are a lot of famous places here to visit. Kulaba Fort is one of the well-known architecture which was constructed by the famous Maratha king Chatrapathi Shivaji. The beaches surrounded by Alibag are also very famous for tourist spots and also other multiple places are available here. Some of the very popular beaches which are surrounded by Alibag are Varsoli Beach, Nagaon Beach, Korlai Beach, Akshi Beach and the Thal Beach as well. While returning to Mumbai, you may have Alibag to Mumbai one way cabs.
This Alibag also offers you for shopping and gives you a great experience. Some of the surprising shopping things available in Alibag are handmade garments, bags, antique jewelry, leather items as well as all types of furniture. It also offers you amazing dining with fresh sea foods such as lobsters, prawns, pomfret, and crabs. It is also declared as Taluk Place in 1852.
You can reach Alibag by traveling around 95.3 km from Mumbai by NH 17. October to March is the best time to visit this Alibag. Ailbag is an old place of about 300 years and it was developed by Sarkhel Kanhoji Angre. It also remains there from the 17th century. It has many resorts which are more famous where you may feel relaxed. Some of the famous restaurants are Leisure Stay in Alibaug Resort, Elysium resort, Radisson Blu Resort.
These resorts allow you to enjoy your free time by offering Outdoor Swimming Pool, Spa, Lounge Bar, Library, Kida Play Area, Indoor & Outdoor games, Rain Dance Shower, Wellness Centre as well as Fitness Centre. It also offers you different varieties of food and also deserts. You can have a great time by staying in these resorts. You can also have Mumbai Airport Taxi to reach the place earlier.
While getting ready to visit an amazing place with some greenery, this will be the best place to fulfill your expectation. Even it offers you to have a good experience, here you can visit historic places, beaches, and multi cuisine resorts as well. Also, it provides you all the basic needs and a wonderful place to visit. It also allows you to enjoy the beauty of nature and the sea as well.