Fashion
Teens embracing Crocs is fashion's latest so-uncool-it's-cool trend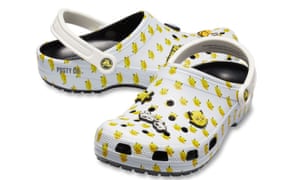 Not that long ago, Birkenstocks, sportswear brand Fila, and UGG boots were all bywords for uncoolness, victims of their own success that had become so mainstream they'd fallen out of fashion. But lately they've all seen a revival, as influential teens have decided they're so uncool they're acceptable again. And perhaps no brand has done as much to turn ironic revivalism into fashion acceptance as Crocs.
On Thursday, the rapper Post Malone, himself a kind of so-awful-it's-somehow-OK musical prospect, released his newest piece of merchandise, a collaboration with the footwear brand Crocs. Malone's Crocs, which retail for $60, sold out in under 10 minutes. Apparently even Madonna was unable to purchase a pair and messaged Malone on Instagram asking where she could get some.
Collaborations like this mark a strange new chapter for Crocs, arguably the most divisive shoe brand in recent history. After first hitting stores in 2004, they grew rapidly and left their foam footprint across the world. In 2007 they created $847m in revenue and CNN described them as "2007's hottest shoe".
But soon after, Crocs became code for a style faux pas, the ultimate symbol that you've given up all hope on your personal appearance. They were too popular, too comfortable, even George W Bush had a pair. By 2009 the company found they were unable to shift their huge orders of stock, and came close to bankruptcy. Someone had started an "I Hate Crocs" blog. The brand was included in Time magazine's list of the 50 worst inventions. Jon Wilde, digital director of GQ, urged people to "respect yourself enough not to wear Crocs".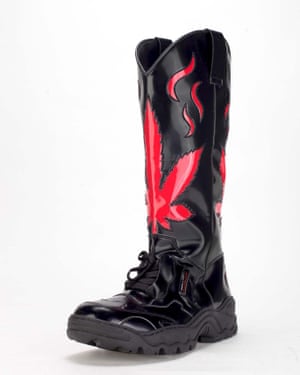 Facebook Twitter
But becoming the epitome of ugliness was not the end of the brand's story. Just as Crocs reached their fashion nadir, they were embraced by teenagers as a kind of so-lame-it's-cool joke. Crocs quickly got in on the act, partnering with more credible fashion houses. Last year, embellished platform versions featured in Balenciaga's spring 2018 runway show. They later sold out within hours at a price of $850. There are even high-heel and "Crocs-with-sock" versions. There's currently a pair of Crocs, created in collaboration with streetwear brand Alife, on reselling site Grailed for $500.
The strategy now appears to be a kind of tacit acknowledgement of their crapness combined with ironic attempts at high fashion. And, according to a recent survey conducted by Piper Jaffray of around 8,600 teenagers, the company's efforts to engage Gen Z are working. The study shows Crocs climbing in the "top footwear brand" category, from 27th last year to 13th this year.
The croc aesthetic is also being mirrored by other high-fashion shoe brands such as Yeezy and Balenciaga, which have brought clunky, practical footwear, sometimes referred to as "ugly sneakers" into the spotlight.
It's created a whole new genre of mass fashion in which the more hideous the garment the better. So if you're wondering what to get the post-ironic teen in your life this Christmas you might want to try eyesores like these thigh-high UGG boots, cowboy sneaker boots, and Nike "fanny pack slides".
["source=carwale]