Travel
Top 5 Star Hotels in Jaipur
A comfortable accommodation is the first thing you look for in your holiday tour. And we ensure that you get the most comfortable one in your budget when you take up the Jaipur Tour Package. We also make the arrangements for your comfortable stay in the Rajasthan Tour Package.
Top 5star hotels in Jaipur
The hotels in Jaipur display lavish and princely hospitality. The hotels are also equipped with modern amenities and facilities.
Few popular star hotels in Jaipur are:
Taj Jai Mahal Palace
The massive hotel in the heart of the city is spread over 20 acres of area. The well maintained rooms give an indication of the fusion of the Rajput and the Mughal architectural styles. Moreover, the luxury rooms have their own private sit out for privacy.  The interiors of the rooms display great craftsmanship of the yesteryears that have been restored skillfully. The gardens are decorated with many plant varieties. The royal welcome and the excellent display of cuisines in the dining give you the royal feeling.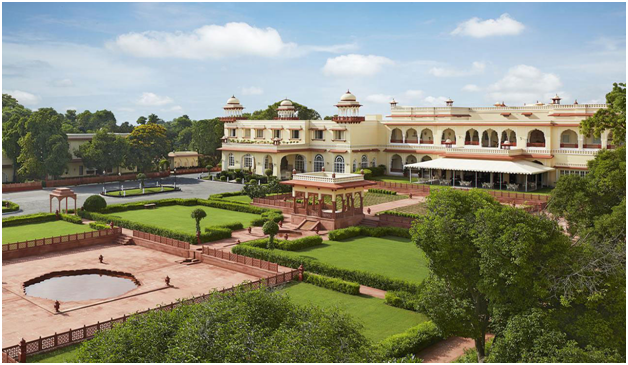 The Oberoi Raj Vilas
The hotel is one of Jaipur's most vibrant destinations. It replicates the legendary lifestyles of the Rajput princes in its structure, layouts as well as its services. The pavilions and reflection pools create magic and romance. It also provides luxury tents and villas in its premises to the guests seeking more privacy and adventure.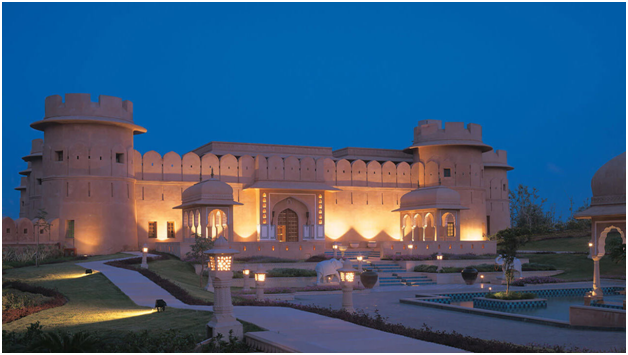 Chokhi Dhani Resort
The resort gives that ethnic village feeling to the guests. The authentic culture and lifestyles of rural Rajasthan is the theme practiced here. As furtherance to its values, it also has the traditional mud and thatched roof lodging with well equipped amenities to give the guests the feel of the rural lifestyles. Traditional live performances are carried out in the evenings for the entertainment of the guests.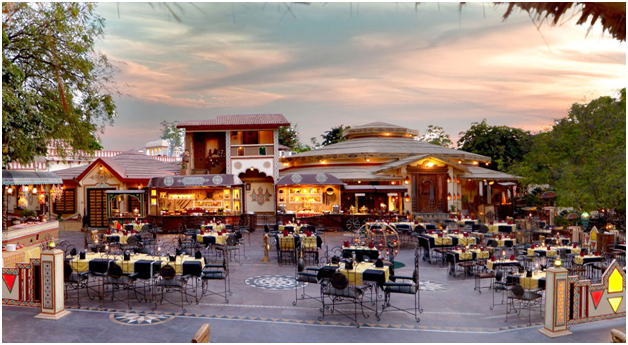 Raj Palace
Raj palace located on the main Amber Palace Road gives to you the unforgettable experience of the royal lifestyles. The royal welcome in the hotel gives the first feel of the exquisite royal stay in the hotel stored for them. The interiors and furnishings provide the charm and grandeur of the Jaipur character. The blend of the old architecture and craftsmanship with modern amenities is at its best here. The dining is yet another place to witness the grandeur and majestic lifestyles of the royal.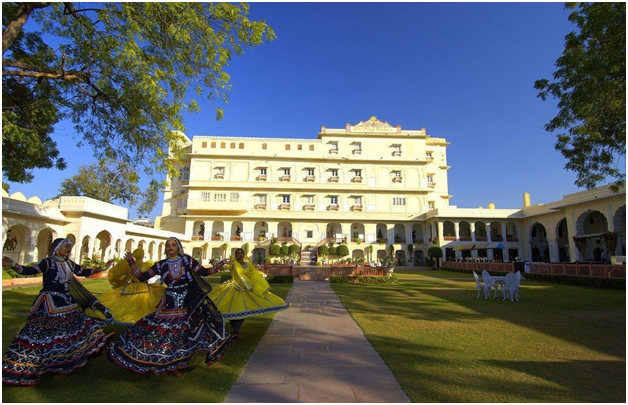 Jaipur is truly the city of the rulers and the kings. The Palace hotels in Jaipur speak of the past glories, exquisite lifestyle and the rich Jaipur culture.