Health
U.S. Scrambles to Clear Egg Exports to Bird Flu-Hit Korea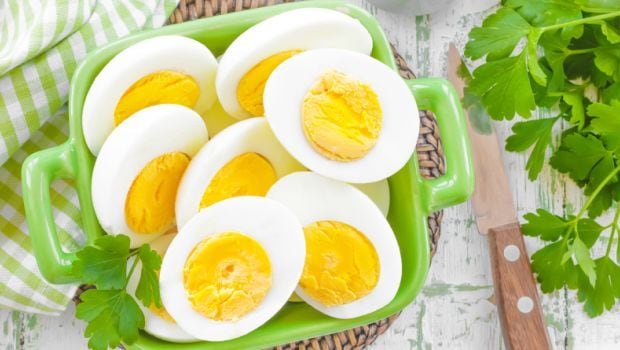 U.S. officials are urgently seeking an agreement with South Korea that would allow imports of American eggs so farmers can cash in on a shortage caused by the Asian country's worst-ever outbreak of bird flu.
The two sides are negotiating over terms of potential shipments after South Korea lifted a ban on imports of U.S. table eggs that it imposed when the United States grappled with its own bout of bird flu last year, according to the U.S. Department of Agriculture.
If an agreement is reached, U.S. shipments could bring some relief to South Koreans who have faced soaring egg prices and rationing since the outbreak there began last month.
The egg shipments also would help U.S. farmers cope with an oversupply that is depressing prices.
The opportunity to profit by filling South Korea's shortfall with U.S. eggs has sent brokers and traders into overdrive.
About 26 million birds, more than a quarter of South Korea's poultry stock, have been culled to control the outbreak, and most of the birds have been egg-laying hens.
Strains of bird flu, which can be spread to poultry by wild birds, have been detected across Asia and in Europe in recent weeks. Two people in China and one person in Hong Kong have died in the outbreaks.
The United States could reach agreement to open trade with South Korea as early as next week, said Mark Perigen, national supervisor for shell eggs for a division of the USDA.
"Everybody's working hard to get it done," Perigen said in an interview on Friday, adding that USDA employees had worked during holiday vacations on the issue.
"They're desperate for eggs over there, and the government realizes that," Perigen said.
South Korea's embassy in Washington did not immediately respond to a phone message seeking comment.
Glenn Hickman, chief executive of Hickman's Eggs in Arizona, has received calls from brokers searching for U.S. eggs to ship to South Korea.
"Everybody in Korea who needs eggs has Googled everybody in the world who might have eggs," Hickman said.
"We're getting calls from brokers who have no idea even the right questions to ask us," he added. "It's just somebody who knows how to freight stuff from the U.S. to Korea."
With no agreement yet between the two countries, Hickman is asking employees to take contact information for the potential customers.
United States Egg Marketers, a cooperative of farmers that was established to export eggs, has received "numerous inquiries about this already, including from people who have never exported anything in their lives," said Eka Inall, the group's president.
"Our phone is blowing up, our email is blowing up," she said.
Last year, U.S. food companies imported eggs from Europe after bird flu ravaged domestic chicken flocks and sent egg prices to record highs.
Since then, U.S. prices have tumbled as farmers have ramped up production.
The United States produced 7.44 billion table eggs in November, up 11.5 percent from a year earlier, and there were 312 million hens laying table eggs on Dec. 1, up 8 percent from a year before, according to USDA.
On Dec. 26, the average price for a dozen large white U.S. eggs was $1.17, down from a high of $2.88 in August 2015, according to market data firm Urner Barry.
"Current conditions in the U.S. are definitely a motivating factor to get this thing done," Brian Moscogiuri, an Urner Barry egg analyst, said about U.S. efforts to start shipments to South Korea.
If South Korea begins importing U.S. eggs, its residents may need to adjust to a different appearance of the food staple.
Jim Sumner, president of the U.S. Poultry and Egg Export Council, said many Koreans prefer brown colored eggs, while the United States mostly produces white eggs.
"As they say, beggars can't be choosers," he said.
["source-ndtv"]