Fashion
Valuable Guide to Buy a Diamond Necklace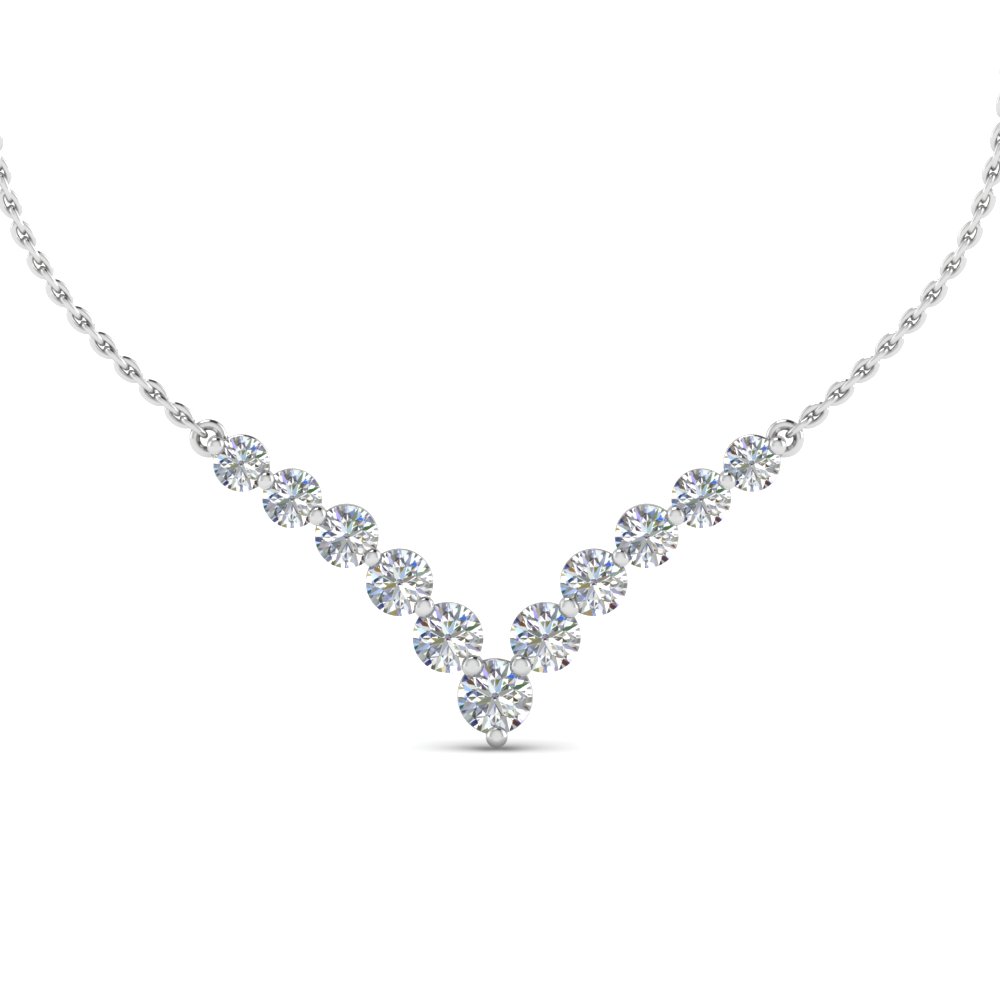 A diamond necklace surely makes for a wonderful gift that any woman can receive, however, choosing a necklace is not very easy. You need to consider a lot of things like for instance, the pattern, the pendant, chain, etc. In this write-up, we provide you tips to buy a diamond necklace.
If you are looking to buy a special gift for the most important woman in your life, be it your wife, sister, mother or girlfriend, there is nothing as beautiful and unique like a diamond jewellery. Diamonds, just as their innate quality to last forever, are a perfect epitome of eternal love and care. No matter, what the occasion is, you can pick a necklace with a diamond pendant or a chain studded with diamonds for your special someone and make the occasion extra special and memorable for them.
Buying a diamond necklace is not as easy as it may sound, there are several things that you need to consider. The buying decision depends on the budget, personal taste, and style. While buying a necklace can be overwhelming, knowledge of different things to consider while purchasing the diamond jewellery can be of great help in making an informed decision.
Fix a budget
First and foremost, fix a budget; determine the maximum amount that you can afford or are willing to spend in buying the necklace. You can find a huge variety of necklaces in the market in a wide range of prices; the price mainly varies based on the quality of the diamond, the style, number of gems in the necklace. So if you have a fixed budget, you can narrow down your choices accordingly, and it would make your buying process easy.
Choose the chain metal
A necklace can be a simple silver chain with a diamond pendant or as elaborate as a three line diamond studded chain made of white gold or platinum. The range of choice is almost endless; however, you can make your buying decision simpler by determining the chain metal. Several people prefer precious metal like gold, silver and platinum because of their lustre, which lasts for a long time. However, if you choose a necklace with a chain made of stainless steel, its quite cheap yet beautiful.
Know the rule of 4Cs
While buying a diamond jewellery one of the most important things to consider is the four C, which stands for Color, Carat, Clarity and Cut. Ask the jeweller about the C's before buying the jewellery. Diamonds are mostly white; however, you can also find coloured diamonds like blue, brown, tan and yellow diamonds. Choose a jewellery piece depending on your personal choice. Just as important as the colour is, it is pivotal to take a close look at the clarity, and the cut, a diamond with a fine cut and zero impurity is considered to be of top quality.
Personalize
No matter what type of chain metal you choose or the cut of diamond you opt for, it is best advisable that you personalise the jewellery to add a personal touch to the gift. You can write a simple message along with the necklace to express your love or choose a necklace with a certain number of diamonds that is the lucky number of the person as per numerology.