Fashion
The 6 Best Men's Spring Fashion Trends for 2019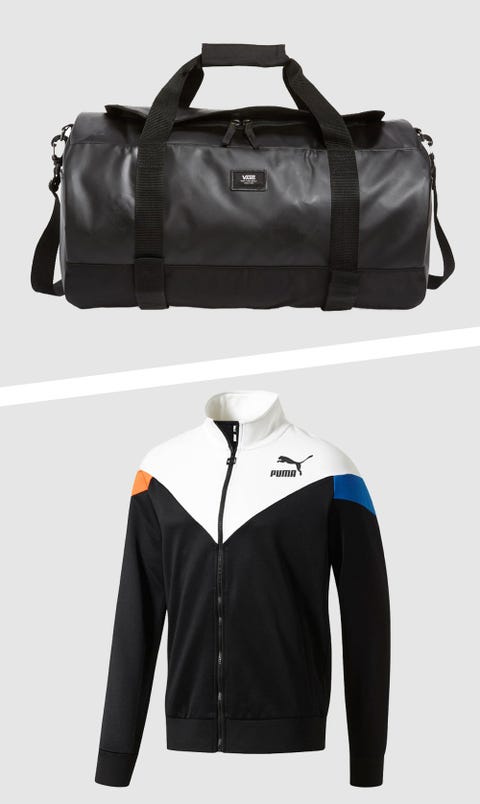 Spring is in the air and this season we are highlighting six trends in menswear to simplify your shopping and dressing dilemmas. Familiarizing yourself with the spring trends now assures that you'll be a step ahead of the rest—making your wardrobe refresh a total breeze.
From city streets, to office hallways, keeping it casual with your daily garb is the new norm. However, there's an art to casual dressing that will keep you looking sharp, without having to forgo comfort. That's where these six stellar spring trends come in.
For the active lifestyle that men live today, these trends are easy enough to slip-on and off, have tech fabrics that provide comfort with ease in movement, and all have their own snap of style.
Faded Denim Jeans
Lighten-up this season with jean that's not only lighter in color, but also a denim that's literally lighter in weight. From high-fashion brands, to denim labels we admire like Gap and Armani Exchange, light wash jeans are dominating the denim game this spring.
Track Jackets
This must-have jacket works for many occasions, from pre-gym, to the office, and even on a date. The versatility of a track jacket today makes it essential to a man's wardrobe—layer it under a sports jacket, wear with an oxford shirt and tie, or simply throw it on over a basic tee. It's the supreme active-meets-dapper jacket that's comfortable and cool for all kinds of weather.
Knit Polos
A sporty polo is an excellent alternative to a dress shirt or casual T-shirt. These knit polos each have a unique quality to them that offers a hint of a vintage vibe for modern, refined style. The soft cotton-blend fabric will keep you cool and looking great with confidence.
Windbreaker Jackets
It's the ultimate jacket with extreme versatility in style and durability against the wind, rain, and any unpredictable weather we're sure to have this season. These bright, graphic windbreaker jackets are a seriously stylish top-layer to any spring look this season.
Chino Pants
It's the casual pant that works for many occasions and these days a perfect pair of chinos is easy enough to find, thanks to reasonably-priced brands with high-quality product. Each chino has a stretch-blend fabric that allows for real-time action to conquer your day comfortably.
Duffle Bags
The essential bag for your active lifestyle, these lightweight duffle bags are great for the long haul (even when stuffed to max.) Each of these bags has a unique too-cool-for-school vibe that'll have you standing out in the pack.
["source=menshealth"]