Travel
6 interesting secrets about Thailand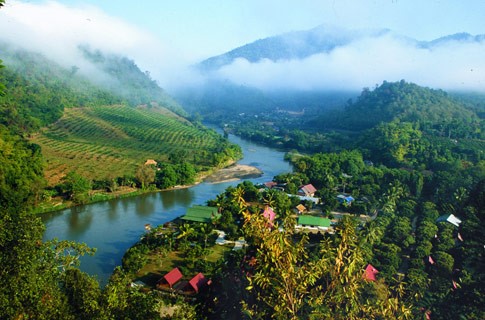 When you think of Thailand, the first thing that comes to your mind is its adrenaline charged nightlife and then probably its mouthwatering cuisines and beautiful beaches. But there are a lot more interesting secrets about Thailand than just what they show in glitzy travel brochures and websites. If you are an explorer, you would also want to travel around places that most tourists leave unexplored. So here are the hidden gems that other Thailand packages won't generally cover:
Go North:
If you want to see a side of the country that isn't filled with as many tourists as the southern half, head North. Although devoid of beaches that the country is famous for, this part of the country is filled with dirt roads and tiny villages that familiarise you with the true side of Thailand. Dense forests and paddy fields are what you will find once you start exploring this side. Make sure you do your exploring on a bike to make the most of those mountainous landscapes.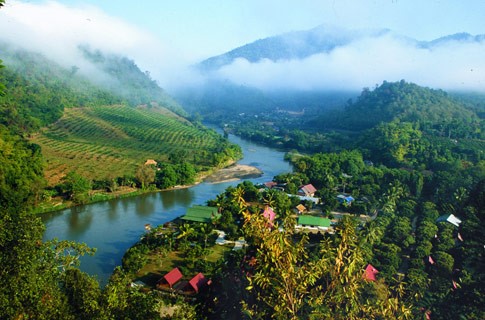 Sleep in a tree:
Thailand is full of interesting hotels to stay at, but one that definitely beats the rest is a hotel that allows you to sleep in a tree. Leave the bustling city of Bangkok behind and become one with nature, truly! The Bangkok Tree House lets you rent homes in the middle of lush greenery beside a river. With a beautiful view of the city skyline in the distance and an open starry sky above you, this is definitely a hidden gem you must check out.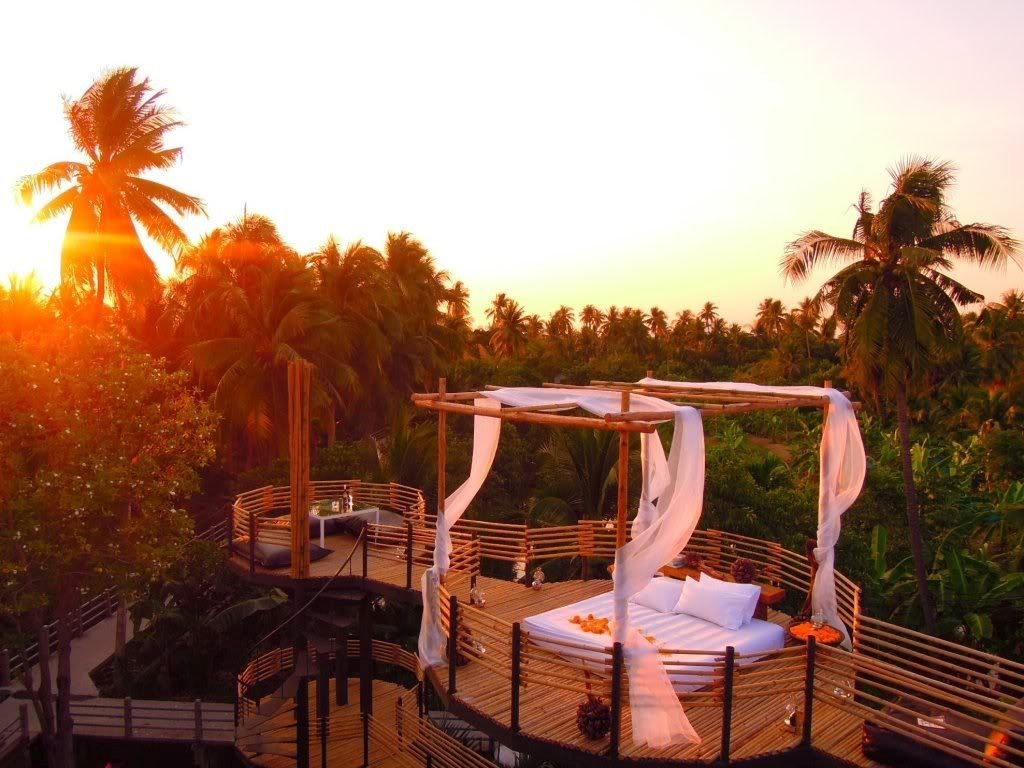 Temple in a cave:
Thailand is just as spiritual as it is a party destination. With countless temples and shrines calling this country home, there is one that truly stands out – The Kaho Luang Cave Temple. This temple sits relaxed inside a cave, which is lit by sunlight that finds its way in through the cave's ceiling. This majestic temple is home to 200 Buddha Idols, and like many others on the list, is a remarkable and unique hidden secret of Thailand.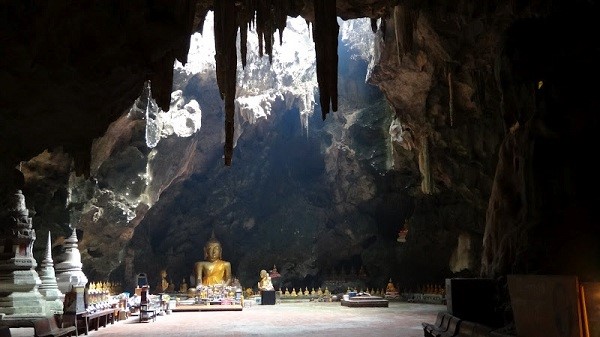 Floating markets:
Shopping is another thing Thailand is famous for! Right from massive malls to local markets, the country has it all. But the unique ones are definitely floating markets. With many floating markets all over the country, it is a unique experience to buy vegetables, meats, seafood and even souvenirs from vendors selling them directly out of a boat. Let's hope you're not afraid to get wet.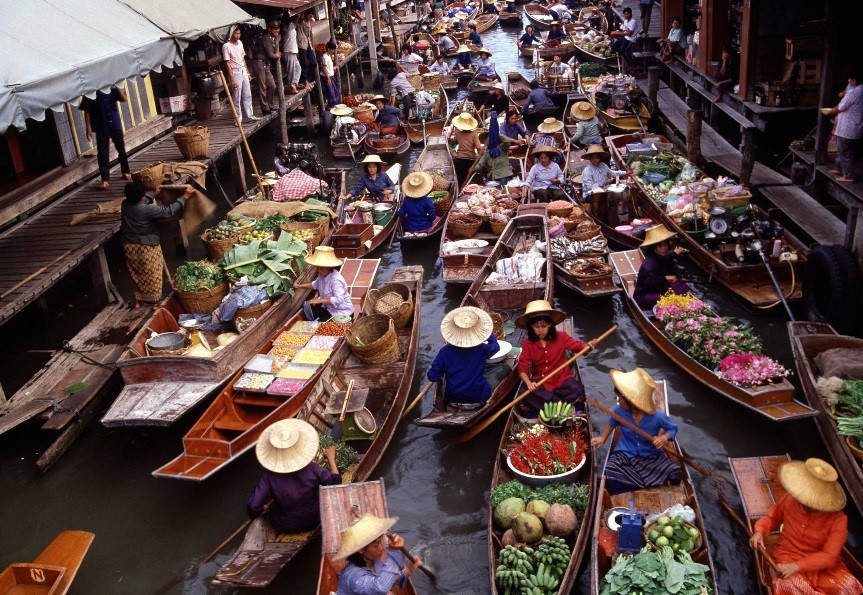 Explore virgin islands/beaches:
Far from the commercialised and crowded centre of Thailand, sitting serene on the eastern border is the province of Trat. This is one of the few places in the country where tourism is scarce. Get hold of the locals and they will introduce you to beaches and islands that are truly paradise on earth. With very few people in sight, these islands and beaches shouldn't be left unexplored when in Thailand.
Maeklong Railway Market:
Earlier in the list we mentioned a market on water, now we come back to one on land. What makes this market unique is the fact that it sits on an active railway line. The vendors sit with their produce on the railway line and when the time comes for the train to pass, they simply pull in their stalls and make just enough room for the train to pass. This is definitely one of the unique markets you have to see to believe.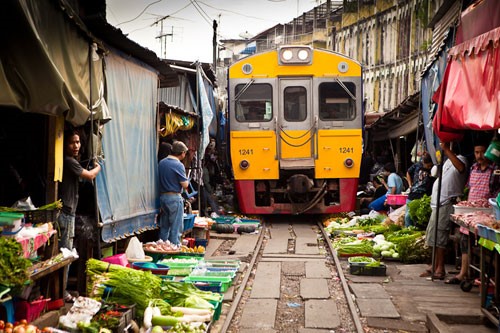 Thailand tourism has picked up over the years, but there are still many places across the countries that aren't explored as much by tourists. Feel free to share with us any hidden secrets of Thailand you may have discovered  and let us know which places from the list you have been to. Like always, we are more than happy to hear from fellow travellers.
["source-ndtv"]