Travel
Incredible things to do in Bali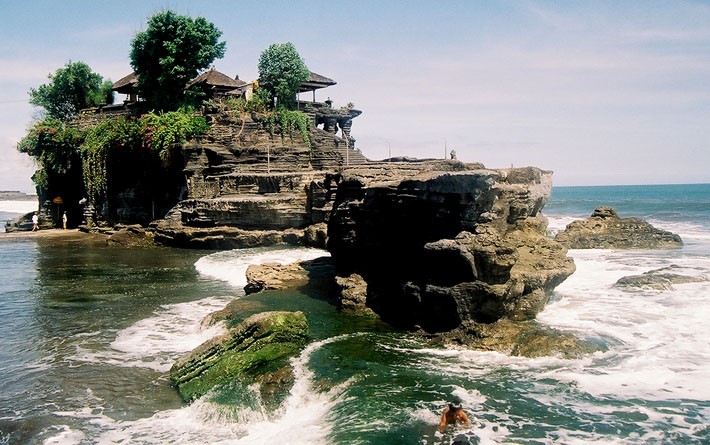 Imagine relaxing on a golden beach with an endless clear sky above and pristine blue waters ahead. This place exists, not in legends but right here in Indonesia. Often called the 'Island of the Gods', this is the only place where you should visit to relax and reboot.Continue reading and we will tell you the most incredible things to do in Bali:
Pura Besakih Temple:
One of the holiest and largest temples in Bali, The Pura Besakih Temple is one of the 23 temple structures that call the compound home. Sitting at a massive 1000 meters above sea level on Gunung Agung, its cool climate and religious atmosphere will fill you with a sense of much-needed serenity. With the Temple celebrating close to 70 festivals every year, you can be sure that no matter which Bali Package you pick, you will definitely celebrate a festival with locals.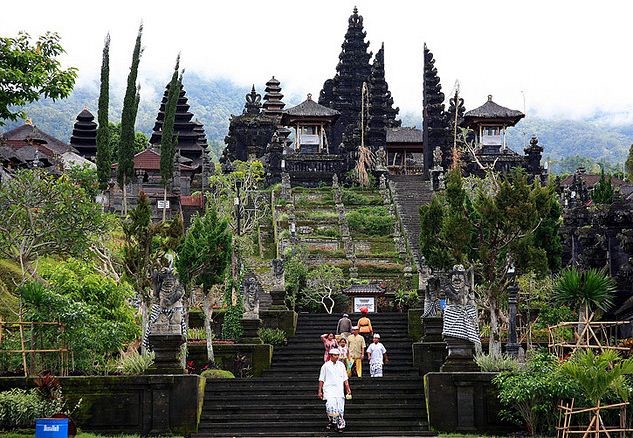 Water sports:
Bali Tourism is famous for a lot of things, beaches definitely top this list. Being an island-city, no matter which beach you head to, you will be greeted with beautiful blue waters and extreme sports. Right from parasailing high above the coast to snorkelling showcasing the colourful and exotic marine life, you can practically spend the entire day at any of the pristine beaches of Bali. Do make sure to wait back and watch the sunset, it will surely take your breath away.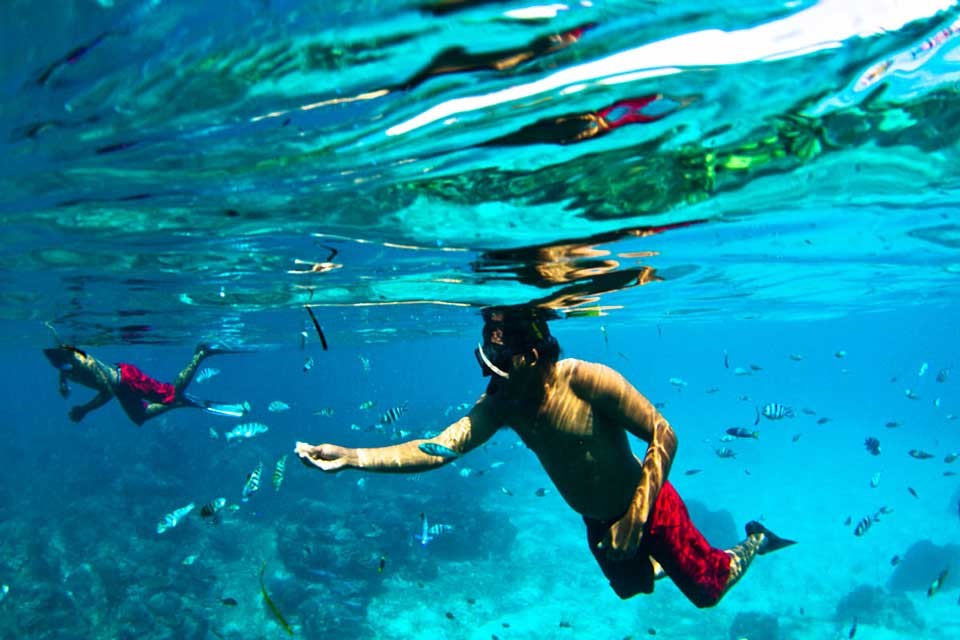 Tegallalang Rice Terraces:
Take a day off from the coasts and make your way inland to the famous Tegallalang Rice Terraces of Bali. As you travel inward, you will be slowly transported from a bustling city to a peaceful hillside. See a side of Bali that truly reflects the island city's relaxed nature. Eat a meal at local hotels and take a good long look at the irrigation system that is said to be in use since the 8th Century. Unbelievable right?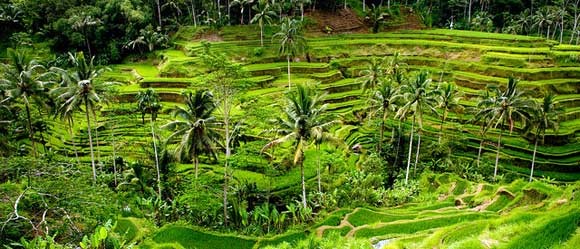 Ubud Art Market:
It wouldn't be a trip to Bali if you didn't stop by the famous Ubud Art Market and spend half a day here. In the market you will find things such as authentic silk scarves, shirts as light as feathers, hand-woven bags and countless other hand-crafted goods. A true shopping paradise, there isn't a livelier and colourful marketplace like this in all of Bali.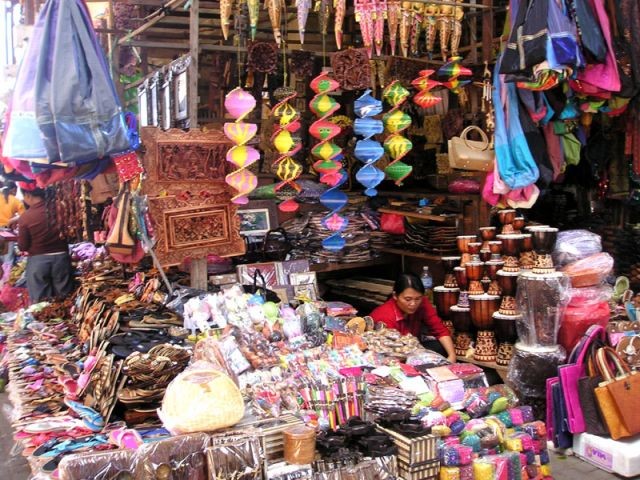 Tanah Lot:
Next on the list of places to visit is Tanah Lot. Barely an hour's drive from Ubud, Tanah Lot is a massive rock, standing strong by the beach at Tabanan upon which is built the Tanah Lot Temple. The place is a famous cultural symbol and is a famous tourist spot where you can enjoy a beautiful sunset too. With waves crashing on Tanah Lot and the dipping sun in the background, it is a hub for photographers too.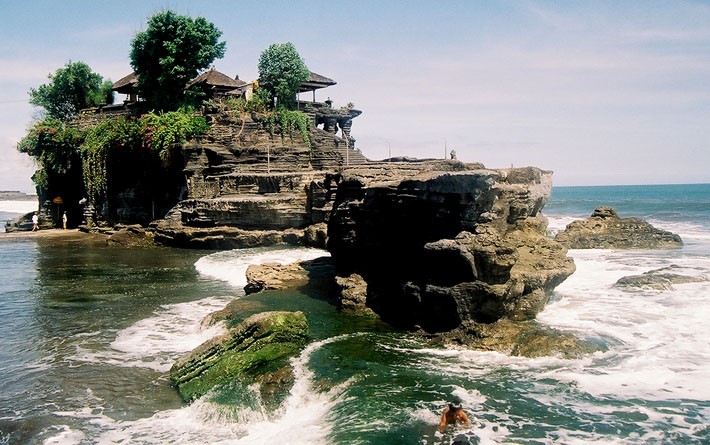 Bali Safari & Marine Park:
What better way to witness the country's wildlife than watching it in its natural habitat at the Bali Safari & Marine Park. With more than 60 species of wildlife walking freely over more than 40 hectares of land, this  is the best way to experience the country's diverse flora and fauna. You can also make your way to the amusement and water parks that your children will definitely love.
Sunset Dinner Cruise:
Taking a Sunset Dinner Cruise trip is a nice way to cap off your trip. Once on board, you can watch the sunset painting the sky in a hue of colours. Once the night falls, you will be treated to local dance forms that you must not miss. The lovely food coupled with entertainment will make for an amazing evening out for the whole family; the perfect place to click pictures and make memories.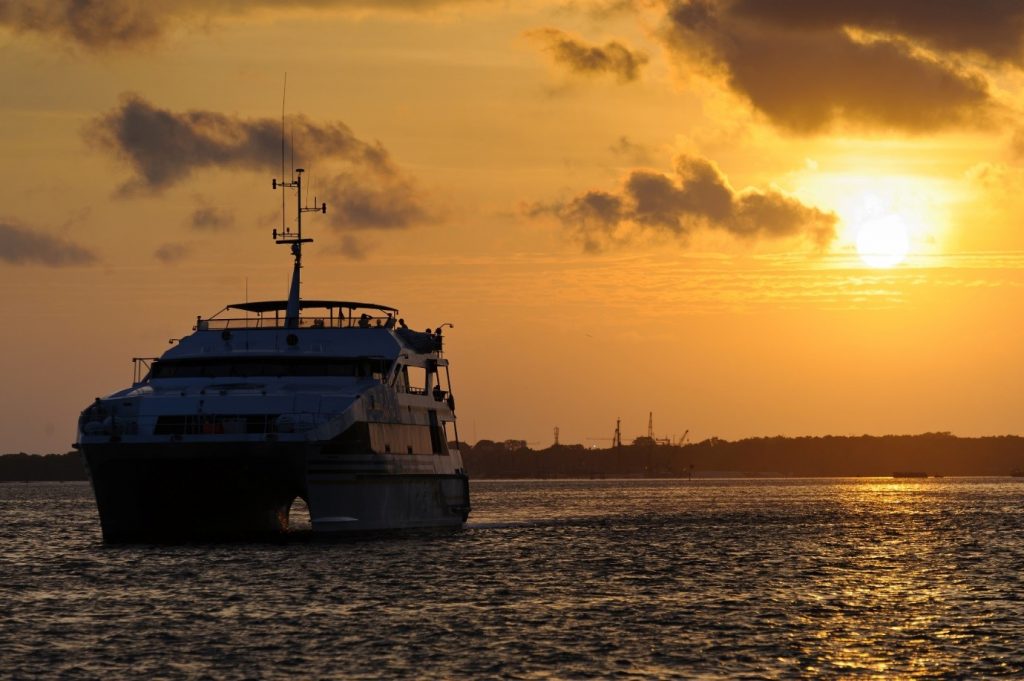 ["source-ndtv"]