Health
Bird Flu: Centre Asks NIHSAD to Expedite Testing of Samples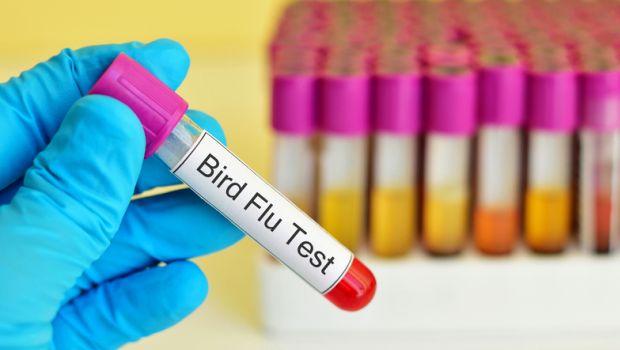 Stepping up measures to control bird flu, the Centre today directed Bhopal-based National Institute of High Security Animal Diseases (NIHSAD) to expedite testing of samples of birds for avian influenza virus detection and help states to prevent spread of the disease.
Pune-based National Institute of Virology (NIV) has also been asked to carry out genome studies and sequencing of the new Virus H5N8 to know the source of the origin of the infection, the Agriculture Ministry said in a statement.
This was communicated in a meeting called by Animal Husbandry Secretary Devendra Chaudhry to review the prevailing situation of Avian Influenza (H5N8) in wild and migratory birds in National Zoological Park, Deer Park and other places in Delhi and in other affected States.
Experts and officials from NIHSAD, NIV, Indian Councial of Agricultural Research (ICAR), Union Health Ministry and Delhi government were present in the meeting.
The Secretary "emphasised on the need to expedite the testing of samples and timely actions thereafter so as to facilitate states in taking effective control and containment measures to prevent the spread of disease to other states," the statement said.
He discussed with NIHSAD about samples received from various affected states and Regional Disease Diagnostic Laboratories (RDDLs) and the findings.
Chaudhry directed NIV to carry out genome studies and sequencing of the new Virus H5N8 so as to know the source of origin of the infection.
Birds in Delhi, Madhya Pradesh and Kerala have tested positive for avian influenza AH5N8, which according to the World Health Organisation (WHO), is considered less risky of being transmitted to humans. But the government is taking no chances.
Necessary advisories have been issued from time to time to all the affected States as well as other States/UTs to take precautions to prevent the ingress/ spread of the disease.
The Secretary will hold a video conference with all the States Animal Husbandry Secretaries/ Directors on November 2 to review the situation, the statement added.
["source-ndtv"]