Health
Cold Weather, Smog Could Lead to Rise in Heart, lung Cases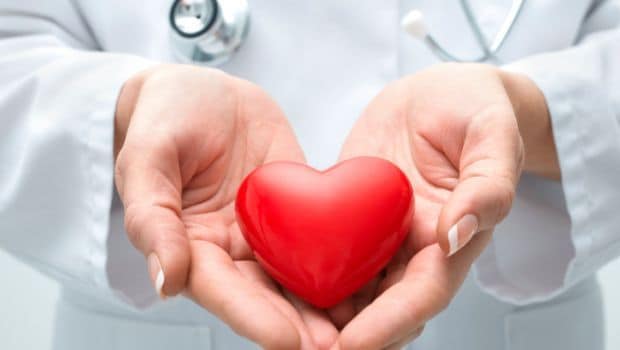 The week following Diwali has seen Delhi and the National Capital Region shrouded in a blanket of smog that has made breathing difficult and led to a rise in heart and lung complaints.
With the situation unlikely to change for a few more days and the nippy winter already knocking at the doors, cardiologists and pulmonologists have warned that prolonged exposure to the highly toxic air can cause cardiac arrest and lung complications.
Noting that cardiovascular disease (CVD), over the past decade, has emerged as the single most important cause of death worldwide, a leading cardiologist in the national capital has recommended caution so that cardiac patients can face the rigours of cold comfortably.
Environmental factors such as temperature and air pollution play an important role in the occurrence of CVDs in both sexes, particularly in advanced-age patients — biological aspects are also known to contribute to the development of this disorder, says senior cardiologist Colonel (Dr) Anil Dhall, Director of Cardiovascular Sciences at Venkateshwar Hospital here.
The risk of CVDs appears to be higher during the winter months, particularly among elderly people. People should be informed of these increased risks of cardiovascular disease during the cold season, and educated about the importance of regular physical activity and dressing warmly in winter, advises Dhall.
People should also be motivated to maintain health dietary habits including a nutrient rich in vitamin D and low fat intake.
According to Dhall, cold weather, among other factors, increases peripheral vasoconstriction which may lead to pulmonary oedema in patients with symptomatic congestive heart failure (CHF).
Additionally, increased blood pressure, lack of vitamin D intake and low physical activity, and air pollution in winter have also been postulated as factors responsible for the higher number of cardiac cases.
The incidence of ventricular tachycardia (VT) or ventricular fibrillation (VF) episodes is also found to be higher in winter months. Thermal stress, due to very low temperatures, can trigger alterations in physiological processes determining a seasonal variation in cardiovascular events.
["source-ndtv"]