Education
To Curb Cheating, CBSE To Buy 8,000 Metal Detectors To Frisk Candidates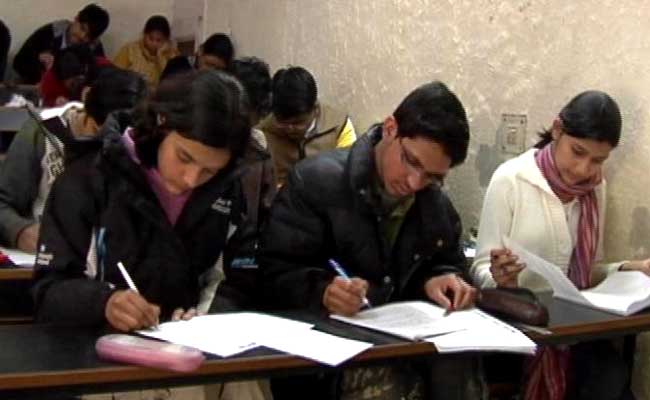 NEW DELHI: 
To check unfair practices using hi-tech gadgets, the Central Board of Secondary Education (CBSE) plans to buy 8,000 metal detectors to frisk candidates appearing for professional examinations conducted by it.
According to a tender notice issued by it, the CBSE which conducts tests like JEE (Main), AIPMT, UGC-NET, to curb any unfair use of electronic devices, candidates will be frisked before entering the examination centre for detection of bugs or devices by use of highly sensitive hand-held bug and metal detectors.
"We have mainly used this kind of frisking in some professional examaniations earlier also. But we hired metal detectors which was proving to be a costly proposition. So the CBSE is planning to buy them," a senior official said.
The CBSE which has more than 17,000 schools, including 200 in 21 countries outside India, has invited bids for 8,000 bug and metal detectors.
According to the tender document, the bug or metal detectors provided for frisking should be able to detect any prohibited metallic or electronics devices, copper, aluminium, silver, wire, cell battery, watch battery, miniature electronic gadget or photovoltaic equipment, etc.
The CBSE also said preference will be given to domestically manufactured electronic products as per government policy.
Earlier, the AIPMT exam for 2015 had been cancelled and held again after complaints of large scale prevalence of unfair practices. After that, the CBSE has increased its focus on measures to curb cheating.
["source-ndtv"]