Travel
Explore the unexplored land of Kashmir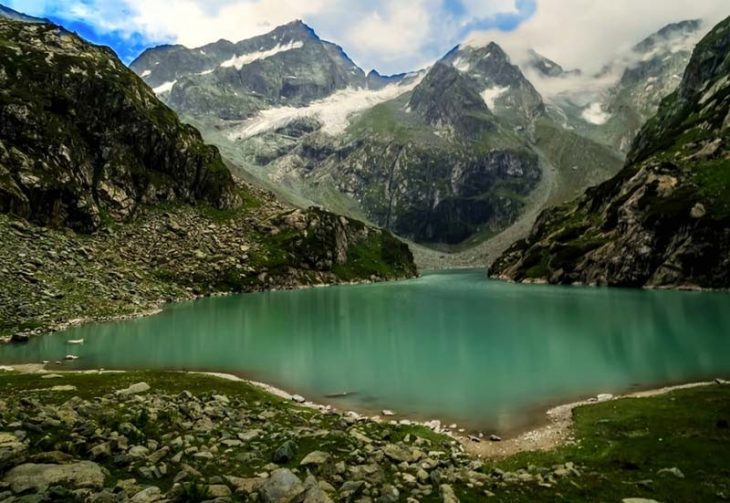 Home to majestic mountains, calm lakes and a cool climate, Kashmir can only be described as a paradise dressed in white. But this northernmost state is famous for a lot more than just snow. Here is a list of things to do and places to visit that will help you explore the unexplored land of Kashmir.
Dal Lake:
Out of the many things to do in Kashmir, visiting the Dal Lake has to be on your itinerary. Visiting this majestic lake will let you tick off three things on your sight-seeing list. The first is the beautiful lake itself. You could either walk by the lake with your loved ones, take a boat ride in it or simply relax in the evening as the cool breeze calms you.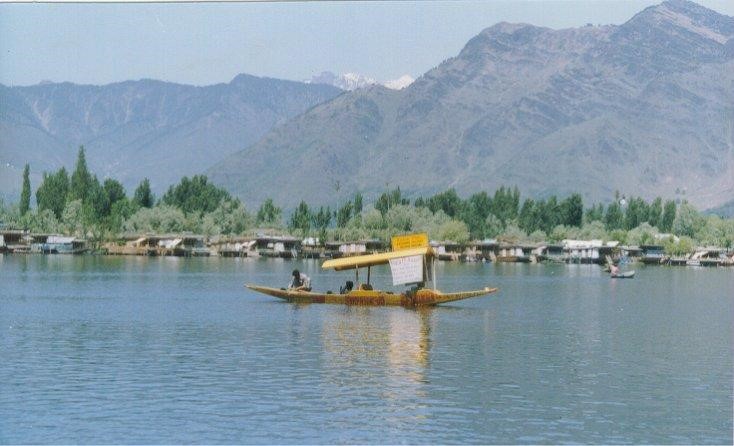 Hazratbal Shrine:
The second thing to tick off your list while at the Dal Lake is the Hazratbal Shrine. Considered one of the holiest shrines in Kashmir, this stunning structure houses the Moi-e-Muqqadas relic which is a hair of the Holy Prophet Muhammad himself. With deep history behind the relic and how it came to be in Kashmir, this shrine is truly worth a visit.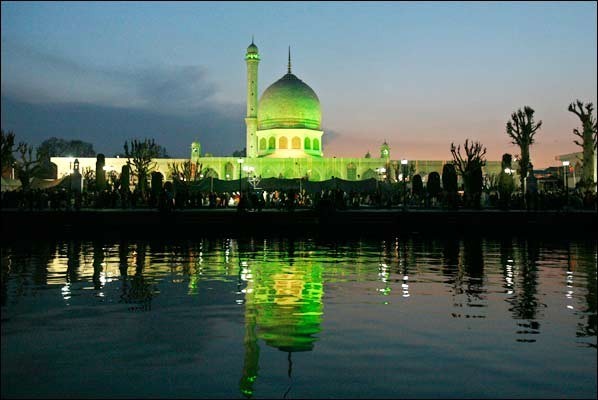 The floating market of Srinagar:
The third thing to tick off your list while you visit the Dal Lake is India's one and only floating vegetable market. Vegetables are grown near the lake and most of it gets cleared out within two hours (5 a.m. to 7 a.m.). Buying vegetables directly from a boat is something you can experience only at the Dal Lake. But since the market is only open in the morning, make sure to visit the lake first thing in the morning. Many Kashmir tour packages do take you visiting the Dal Lake as it is a 3-in1 tourist attraction.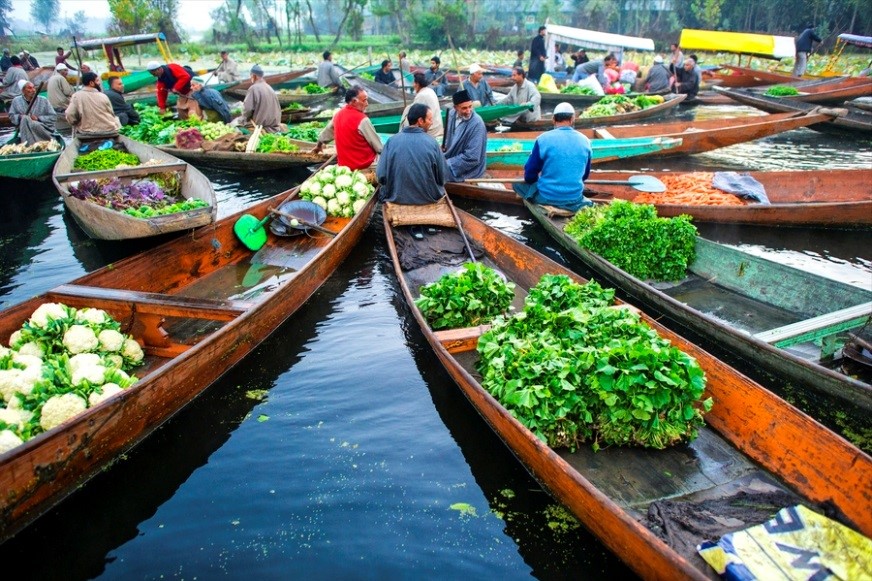 Indira Gandhi Tulip Garden:
Spread over 12 hectares, the Indira Gandhi Tulip Garden is one of the largest tulip gardens in Asia. Home to more than 70 species of Tulips, you will be greeted by endless lines of colourful flowers, unlike anything in the country. This is one place where you will definitely find peace while in the midst of nature.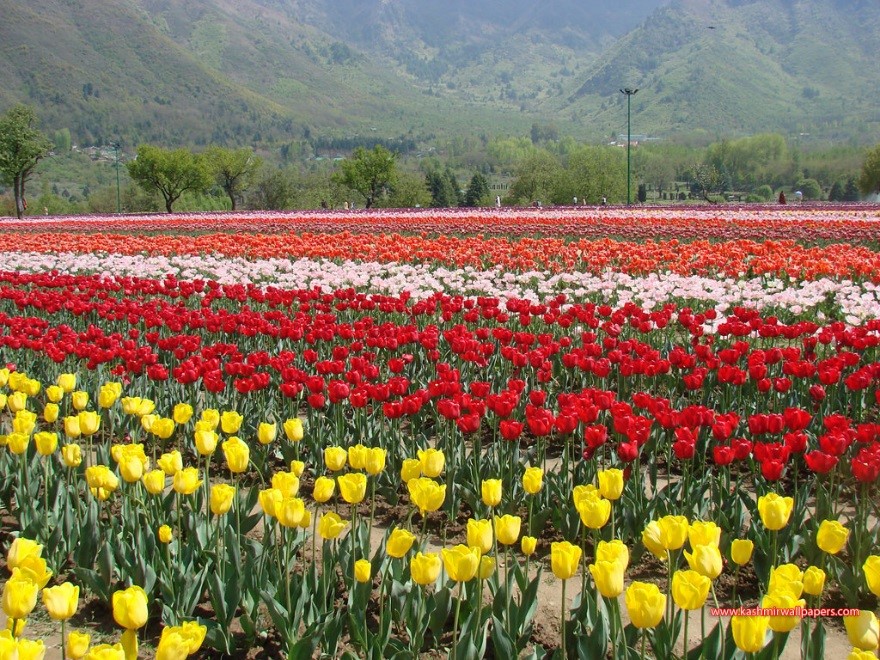 Gulmarg:
At an elevation of 2650 metres above sea level, it is the perfect hotspot for tourists looking to have fun in the snow. With an average temperature of around 7 degrees, it is the perfect hill station to have snowball fights and indulge in adventure sports like skiing and snowboarding. If you are looking for something more relaxing, you should take the gondola ride to phase 1 or phase 2 (closed, if snowfall is heavy) and view the glorious Gulmarg covered with snow.Kashmir tourism has attracted many tourists in recent years from across the world, so you will definitely find a lot of interesting and exciting things to do once you are here.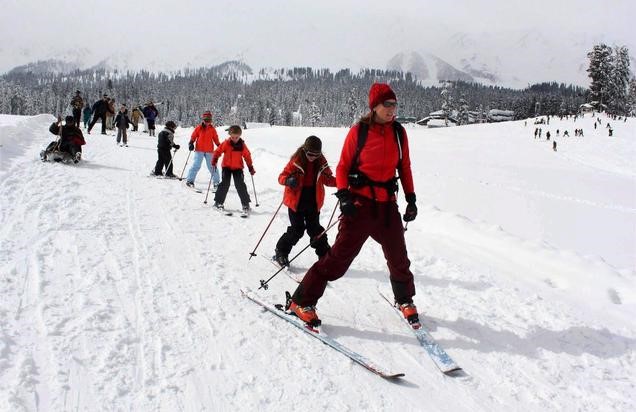 Tulian Lake:
Surrounded by splendid snow-capped mountains and resting at more than 3000 metres above sea level, the Tulian Lake is definitely a place to visit if you have made your way to Pahalgam. The scenic view will calm you from within and definitely take your breath away.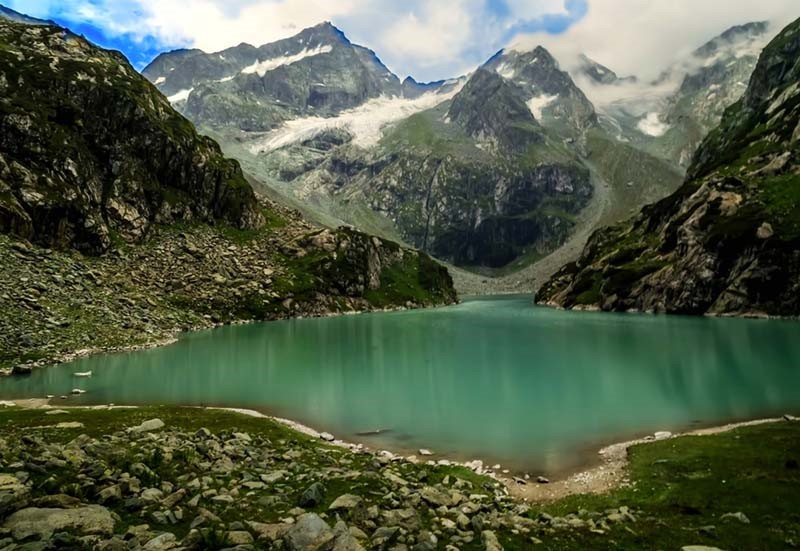 Sonamarg:
Known by all as the 'meadow of gold', Sonamarg is one of the most scenic places on the Srinagar-Ladakh highway. What makes this a must-visit place in Kashmir is its easy access to the majestic Thajiwas Glacier. You could either hike up or take the pony, but if you do find yourself in Sonamarg, make sure to give the glacier a visit.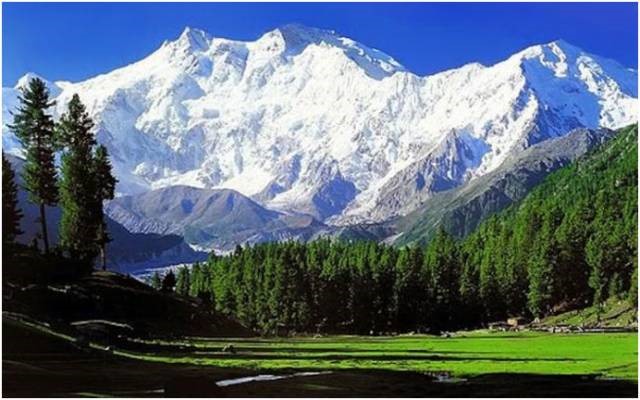 Sinthan Top:
Sinthan Top is one of the popular hill station and tourist spot in the state of J&K. It is a route that connects Jammu and Kashmir and is also famous for a point known as the 360o spot that offers a stunning view of both sides. Visiting this place will definitely make you feel like you are standing on top of the world.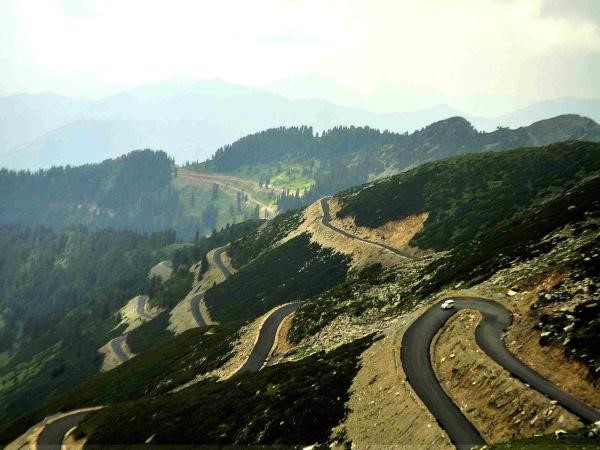 Leh:
The dreamland of every biker and adventurer, Leh offers every visitor stunning views of beautiful lakes and mountains. It is best visited during the summers when the climate is pleasant and nature looks its best. If you do make your way to Kashmir, make sure you stop by Leh.
Kargil:
When on a tour of Kashmir, one city you must visit is Kargil. With a lot of history behind every standing structure, it also offers brilliant views of its neighbouring mountains. While here you could go trekking in the Suru Valley and witness Kargil in all its natural glory.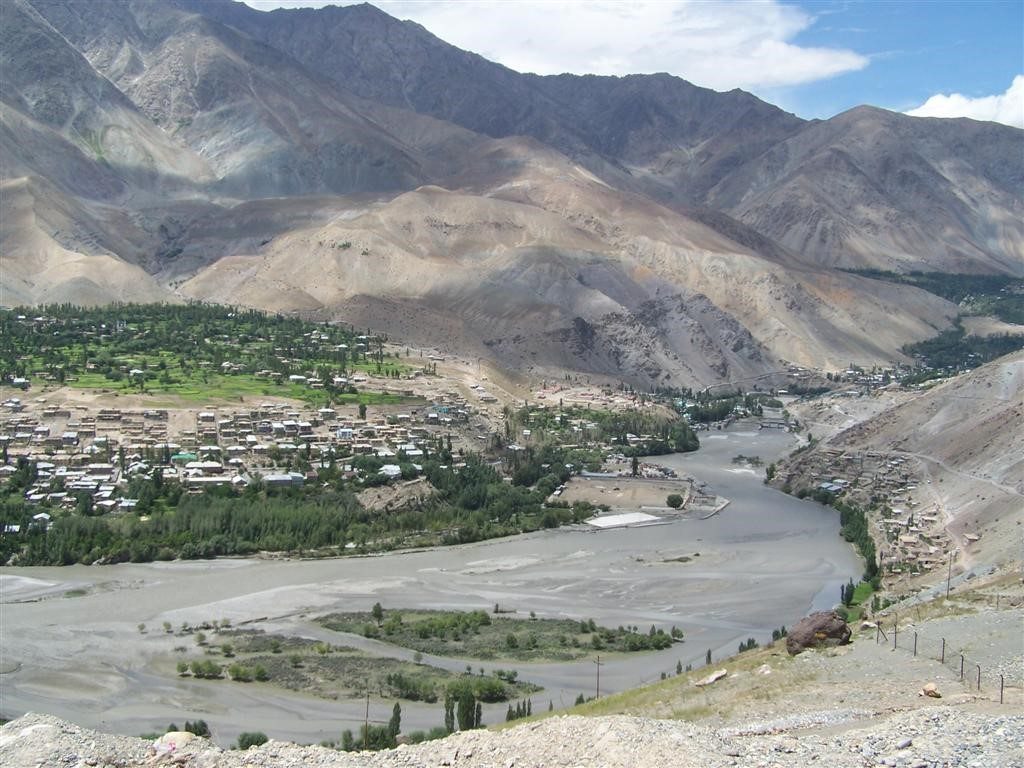 There are countless more places that you must visit if you plan a trip to Kashmir. If you have visited Kashmir, let us know through comments about your favourite places. Also, if you're planning to explore the unexplored land of Kashmir, remember to refer to this list for help or inspiration.
["source-ndtv"]