Career
Hong Kong surgeon saves Zlatan Ibrahimovic's career after knee surgery on Manchester United star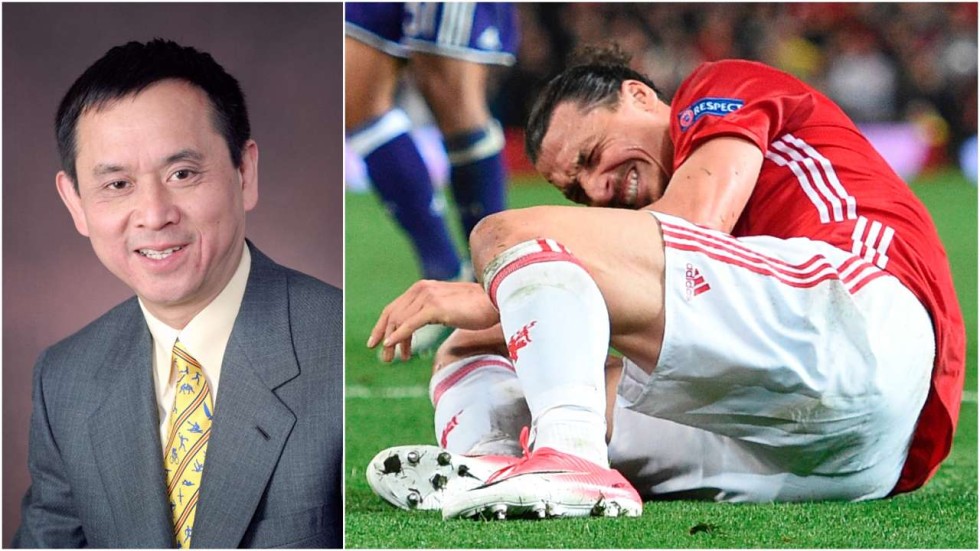 Hong Kong-raised orthopaedic expert Dr Freddie Fu has saved the career of Manchester United superstar Zlatan Ibrahimovic, the player's agent said on Tuesday.
The Swede, who ruptured his anterior cruciate ligament while playing for United on April 21, underwent successful surgery under Fu and another doctor in Philadelphia, said Mino Raiola, and will be back in action as soon as possible.
With Ibrahimovic 35 years old, there were fears that the injury could end his storied career.
"Zlatan Ibrahimovic has undergone successful knee surgery. He will make a full recovery AND HAS NOT SUFFERED A CAREER-ENDING INJURY," Raiola said in a statement (his caps).
"The procedure was performed by Freddie Fu, MD, and Volker Musahl, MD, of the UPMC [University of Pittsburgh Medical Centre] Sports Medicine programme in Pittsburgh.
As Zlatan Ibrahimovic vows to come back, meet the Hong Kong knee surgeon Manchester United hope can save his career
"Zlatan has started rehabilitation at UPMC and will remain under the care of Dr Fu and Dr Musahl throughout his recovery.