Health
Mental and physical health programme for young people rolled out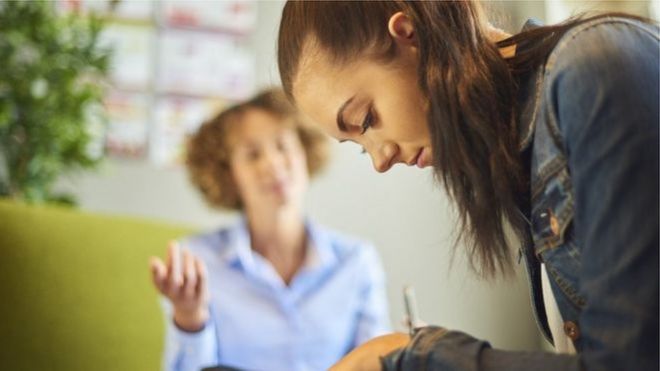 A mental health project for young people with long-term physical conditions is being rolled out across Scotland.
Following a trial in Glasgow, it will now be available to schools and youth organisations nationwide.
The Ucan project aims to prevent mental health problems arising in adulthood by supporting young people earlier.
Figures show that 30% of people with long-term conditions like arthritis and spina bifida have mental health issues.
People living with long-term conditions are also more likely to experience psychological problems.
Experts have said prolonged stress alters immunity, making illness more likely and recovery more difficult – especially for those who are already unwell.
The Ucan project is being led by the Mental Health Foundation, which said a key component of its work was delivering "Stress Less" workshops alongside mental health charities.
Self-manage problems
Rachel Hood, who is the children and youth manager at the Mental Health Foundation, said: "Long-term conditions like arthritis, spina bifida, epilepsy and diabetes can have a profound impact on children and young people's mental health.
"Young people with these conditions often become real experts in what they need physically by getting to know their bodies, but often we don't help them to think about what they need to stay mentally well.
"If we can support children to self-manage their mental health as well as their physical health, we can prevent poor mental wellbeing in childhood and the emergence of mental health problems into adulthood."
The Scottish government's mental health minister Maureen Watt said the issue "needs to be something everybody talks about and is the responsibility of everyone working with children".
She added: "At the heart of our mental health strategy is a commitment, passion and drive to prevent and treat mental health problems with the same vigour as we do physical health problems. Early intervention and prevention are the cornerstone of our approach.
"Our ambitious 10-year strategy, backed by investment of £150m over the next five years, sets out clearly how we can improve early intervention, and ensure better access to services.
"We want people to get the right help at the right time, expect recovery and fully enjoy their rights, free from discrimination and stigma."
["Source-bbc"]