Fashion
Valentine's Day: Men, Get Your Sartorial Game On Point
Women love a dapper man – one who makes a little more effort with what he puts on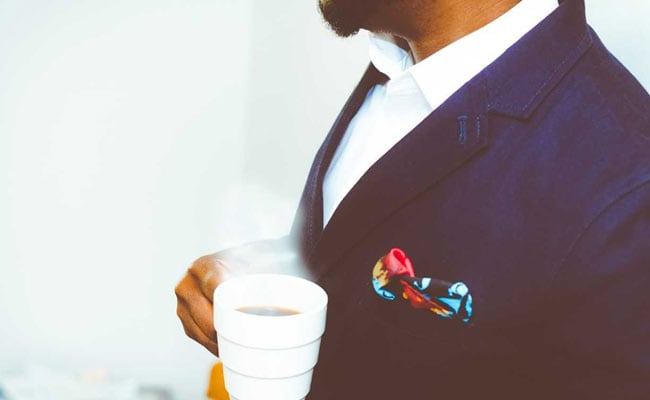 While them ladies are gearing up with stylish new outfits, dear men, are you sure you bringing your sartorial game to the table this Valentine's Day? Sure, you have planned this amazing date and got the right presents, but women like a dapper man – who makes a little more effort with what he puts on. And let's just get this out of the way, it is just basic courtesy to take a little more effort over what you wear when you go out for a date with someone, it shows that this wasn't just something you winged.
So let's go over a few things you guys can cover to appear sharp, suave, and natty this February 14, and every romantic date after.
1. Unkempt Beard Or Hair? Strict No No
You might be dressed to impress but if your hair is unruly or your beard is not shapely and trimmed, the whole look will just go to waste. So spend a little more time at the salon.
2. Shoes Speak
Your shoes should be clean, matching to your outfit and far from looking like sports shoes. While the shoes totally depend on what your outfit is, black or brown brogues do wonders for your look.
3. Sock Talk
Again, going by the outfit you are wearing, go for some cool colored, printed, quirky socks; or no-show socks if the pants are ankle length.
4. No Ill-Fits
Whatever you are wearing, make sure the fitting is fine. Because nothing looks as shabby as oversized clothes do. Special mention for ill-fitting suits – just, no.
5. Boring Shirts Out, Prints In
I know many guys are wary of prints in general. But if worn right, simple prints add a lot of personality to an outfit. I am saying – a nice printed shirt with a navy blue suit. See my point?
6. Accessorize
Yes, it's not just women who do it. Surprise, surprise. Pocket square. Lapel pins. A classy brooch. A nice slim tie. May be a bowtie. Tie pin. Cufflinks. Such variety, much wow.
7. Smell Good
Sadly, this one actually has to be pointed out as many men think that not using a cologne is excusable. Hell. No. I mean, do you guys not know what the right notes of a perfume can do for you?
8. Belt It Up
Please make sure the colour of the belt matches that of the shoes. Please don't wear a belt in case you are donning suspenders.
9. Carry with confidence and chivalry
And that, dear men, should be your last two accessories.
["Source-ndtv"]