Health
Personal Trainer Gains 31Kg To Help Client Lose Weight
Fitness is all about regular exercising and balancing it with optimum nutrition. Experts believe that your diet plays 70% role in determining the efficacy of your workout regime. However, besides the diet, the intensity of your workout will not yield an iota of what is expected if you don't train the right way. We all need our guide, that coach who will selflessly share his knowledge and help us become our best version. A good fitness trainer helps you achieve your goals – what makes him great is his ability to take your journey as if it were his own and fight the battle with you. BodyPower shares an unbelievable story of Adonis Hill and his client Alissa, we bet this one will move you and inspire you in all possible ways.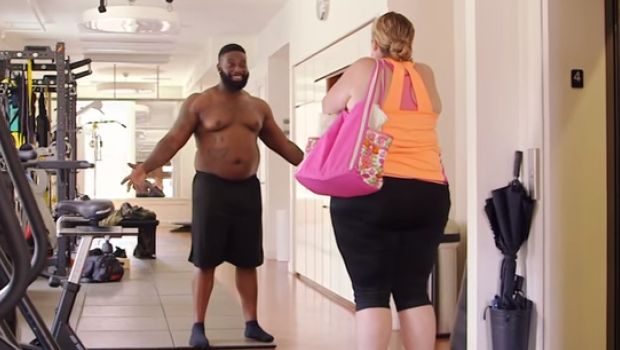 It all started with an American TV show, 'Fit To Fat To Fit', showing personal trainers helping clients reach their fitness goals. As a client, when Alissa went to meet her personal trainer for the first time, she didn't really see what she had imagined in her head.
Adonis Hill, Alissa's personal trainer gained 70 pounds (close to 32 kilograms) in three months to match Alissa, who had been overweight all her life.
As a young 20 year old boy, Adonis had grappled with depression and obesity. He found comfort in fitness and took it as his tool against depression, weight issues and negativity. Today, he trains others to help them find the same happiness his healthy lifestyle once brought him.
"One thing I was nervous about was getting addicted to those foods again and the depression. The last time I was overweight, I was struggling with depression," confessed Adonis.
In order to match Alissa, Adonis went on a crash diet of junk food. He was consuming foods that his previous clients had struggled with, such as bagels, cream cheese, donuts, Big Macs —high-calorie, low-nutrient food items in general. His weight stalled after gaining 22 kgs, then a gallon of soda a day took care of the last few kilograms that were to be gained. Adonis would have coffee and cake for breakfast, pizza for lunch followed by a hearty snack of chips, donuts and Oreos. Fries, Big Macs and apple pie would make for supper. In three months, he was 30 kgs overweight.
Adonis and Alissa worked together to get to their fitter, healthier version. After following a strict diet and a well-structured training regime, Alissa finally lost close to 25 kilograms in 4 months. Today, she is a completely different person altogether. While helping Alissa reach her goal, Adonis kept working on himself to get back to where he first started from.
"I'm still working on myself, and yes I am still fat. I lost 57lbs in 4 months. No one can lose 120lbs overnight. Adonis always told me that it will be a tough ride through and through. "It's okay for this to be hard," he would say. I'm going to keep on fighting for my goals because a pound is a pound no matter how it gets lost. I'm doing this for myself and I'm doing this for all the people who had a bad day and are trying to get back on and couldn't find the energy," shared Alissa.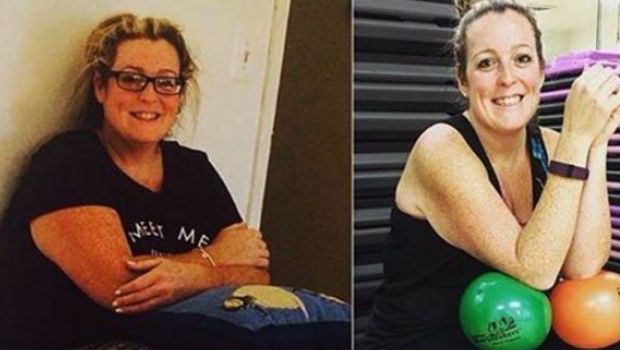 Adonis's adventures in weight gain and loss were also a reminder of how challenging it gets for a person who is overweight. It is a daily struggle, with oneself and with the society that glares back at you. Even the staff at McDonald's where Adonis ate steadily during his weight gain, started to give him attitude. "It got to the point where the cashier actually got annoyed with me and would say, "Two Big Macs again?" And one time she said it with this look of disgust and I just said went and came back later to have it. That's when I realized this was like a real addiction. Hundreds of people go through this every day," noted Adonis.
"An important part of living a happy and fulfilling life includes being part of a close-knit community where you can share, help and support people you care about," concluded Adonis.
Support is all that one needs; a wee bit of motivation can get great deeds done.
["source-ndtv"]