Travel
Top 9 Summer Destinations For Water Sports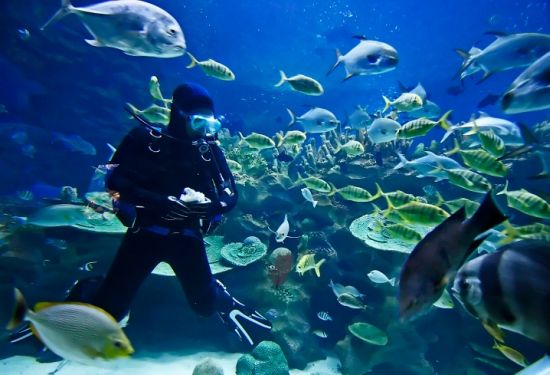 It's summer holiday time; get ready to add more adventure into your life! All the fun, ever-so-enchanting seas and good times await for you.

In this scorching heat, when the sun is out and glistening bright, putting out for an adventurous water sports vacation could probably be the best idea.

Surf the seas, float across the skies, as we wreak you the selection of the best water sports you should definitely try your hands on.

Let go everything and board the fun ride with us! Discover the beautiful shades of nature and take self-explorative walks; you will soon make way for life in a whole new form. Go water sports crazy with these nine full-of-fun rides. Checkout the perfect destinations for water sports with this quick checklist.

Attractions: Right from beautiful beaches, mangrove forests, breath-taking views, Andamans carry many surprises in its kitty. Surely, it's a paradise for all the nature lovers.
Enthusiastic about the marine world? Then, scuba diving is the best choice. Get in your dive suit and dive right in, as our adventure junkie Neha Dixit takes you through the deep blues of Andamans.

Underwater Sea Walk: Mauritius has some great walks, but the most interesting one is surely the underwater walk.
Join Rasik on an underwater walk and make some new friends in the sea. Also learn all the signs and trick for underwater walks, so that when you are there doing your bit, you do it perfectly!

Location: Bondi Beach, Sydney
If you always wondered, is surfing worth that effort, this video will make you give it a world! So stop surfing the net and get ready to walk the real plank with Rasik, and master the art of surfing in water, the right way.

Location: Aqaba, Jordan
Zoom across the Red Sea on a jet ski and bounce along on a banana boat as we take you through the waters of Jordan.

Slice through the waters on a jet ski or grab a parasail and soar over the sea on the inviting islands of Philippines. Watch this video and get to know the best deals in the water sports.

Location: Ile aux cerfs Island, Mauritius
Ile aux Cerfs Island, also known in English as the deer island, is located in the east coast of Mauritius. Join Rasik on his hunt for swimsuit models as he works his way through the seas of Mauritius!

Location: Grand Baie, Mauritius
Get your riding gear on and drive underwater on this unusual scooter. Be ready to face some traffic, but we're sure you won't mind this kind!

Location: IIe Aux Cherfs, Mauritius
Enjoy this sweetest little spot in Mauritius – Iie Aux Cherfs! Get your gear on and hold on tight as Anushka takes you soaring through the skies to enjoy a bird's eye view of the beautiful Ile aux Cerfs.