Travel
7 Things to Do in Dublin, Ireland
1. Of Breweries and Distilleries

Agreed, it is a little cliched to think of beer and whisky at the slightest mention of Dublin, but there is a reason why cliches become so. The beer and whisky in Ireland is fantastic!! Now if you are visiting Dublin, the noteworthy places to go to – in fact a mecca for any thirsty traveller like me – are the Guinness Storehouse and the Old Jameson Distillery.
Guinness Storehouse, housed in the iconic St James gate is a treasure trove of information and trivia about Arthur Guinness, the granddaddy of Irish Stout, and about what makes this 'Black 'n' Tan' so very special. Also special, besides pulling your own pint, is the Guinness Beef stew at the rooftop restaurant.

The Old Jameson Distillery may not be as flashy, but it has its own charm. The atmosphere draws you in as you are welcomed by a huge copper pot still that reminds you of the good old days of spirit making, and the experience carries on with the taste. Don't stop at the tour – join 'The Barrelman's' feast at the distillery, with live Irish music and a complementary shot of Jameson.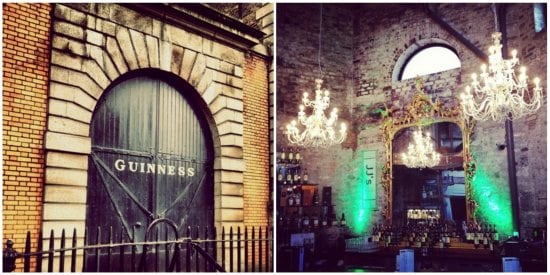 2. Pub Crawls
Now crawling through the pubs of Dublin sounds like a fun idea! And when accompanied by a group of fun people, anecdotes and hilarious tour guides, the mix becomes absolutely intoxicating! There are two great pub crawls that wind their way through the many bars of Dublin – the Musical pub Crawl and the Literary Pub crawl – and both are a Good Craic (crack)!
The musical pub crawl takes you through historic pubs in the Temple Bar area and the guides give you a one-o-one on Irish folk music – the jigs and the reels and all the foot tapping and fiddling that goes with it.
The literary pub crawl takes you to pubs made famous by Irish literary greats like Joyce and Beckett and Shaw, to name a few. Given Ireland's rich literary traditions and no less than four Nobel Laureates, this tour is packed with information. But it's not all geeky stuff… There is a lot of storytelling, joke cracking and merry making to keep you going for the evening. James Joyce said "A good puzzle would be to cross Dublin without passing a pub" and these Pub Crawls will give you a good head start.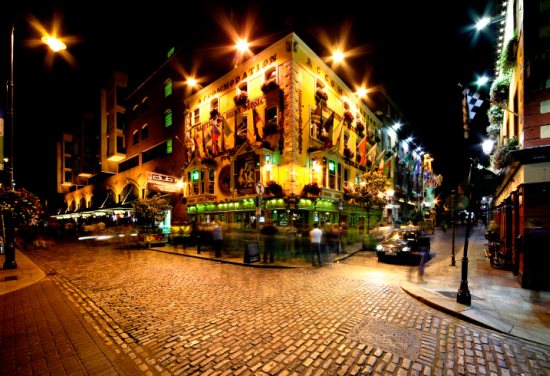 3. Nick Names
Dublin has a ton of statues littered across the city, and a favourite past time for Dubliners is to give them nick names. I will not presume to know them all, but a few of my favourite are: 'The Tart with Cart' or 'The Trollop with the Scallop' – A well-endowed statue of Molly Malone, a Dubliner made famous by an old drinking song, erected on Grafton Street. 'Stiffy at the Liffey' – Yup, national monuments erected for rather solemn causes, do not escape this affectionate pastime. The Spire of Light on Nelson Street is a tall, stainless-steel spire erected in place of the Nelson Pillar that was blown up by the IRA. It now towers proudly over Dublin, aptly nick names 'The Erection at the Intersection','The Prick with a Stick' – James Joyce – lauded author, Nobel Laureate, one of Dublin's most famous sons – has been honoured by a statue on North Earl Street. But if you want to see it, ask for the… well you read it… The Prick with a Stick!
Also look out for 'The Hags with the Bags' and 'The Floozy in the Jacuzzi' and discover a few more of your own.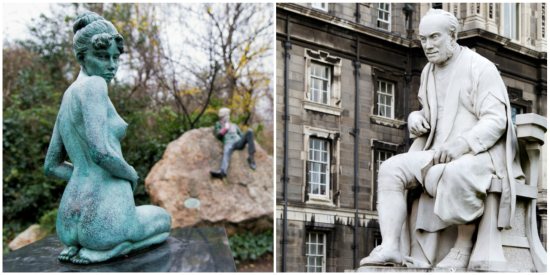 4. Find a 'Session'
The Irish are known for their high spirits and sense of fun… and nothing epitomises it better than their music, and the best way to experience that is by finding a 'Session'. A session is an informal gathering where people get together to play traditional Irish music. There are a ton of options available in Dublin for every night of the week. But better than paying and getting into one, make friends at a pub (believe me, that's easy to do in Dublin) and find a local session that is not part of the tourist circuit. Look out for these sessions after hours and behind closed doors of local pubs.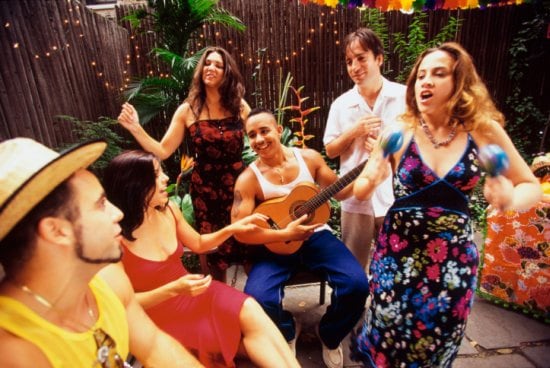 5. Dublin Doors
Not everything in Dublin revolves around its pubs. For those who have a keen eye for architecture, the Dublin Doors are a must see. In the 18th century, Dublin was introduced to Georgian architecture… while the buildings and the symmetry of old Georgian Squares are an absolute treat, what sets them apart are the colourful doors. These doors are characterised by their bright colours and, sometimes original, elaborate brass fittings. You can find Georgian architecture across the city, but for the full effect, check out Leeson Street and Merrion Square. Great background for a typical Dublin Selfie collage!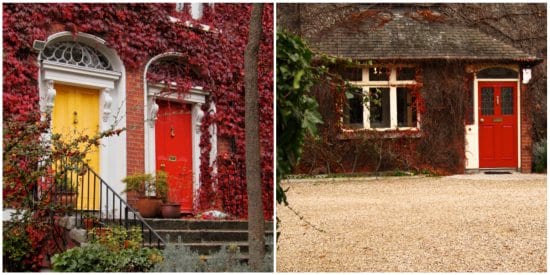 6. James Joyce Tower Museum
Either you have read Joyce's novel, Ulysses and loved it… or, you didn't get the point of it at all. Whatever it may be, James Joyce Tower in Sandy Cove, South County, Dublin is worth a visit. The setting is stunning – a heavy tower set firmly against a steely grey sky with the Irish Sea pounding below it. Joyce stayed in this tower for a short while and used it as a setting for the beginning of Leopold Bloom's adventures on 16th June, 1904 (Today celebrated as Bloom's Day in Dublin), in Ulysses. The museum now houses Joyce's letters and personal effects and the living room is set up just like it is described in the novel. For a breath taking view of the Dublin Bay, take the narrow staircase to rooftop where "Stately, plump Buck Mulligan came from the stairhead".
,br> It is quite an experience to walk around the tower, reading the opening passages from the novel, and looking up to see it described beautifully in Joyce's celebrated words.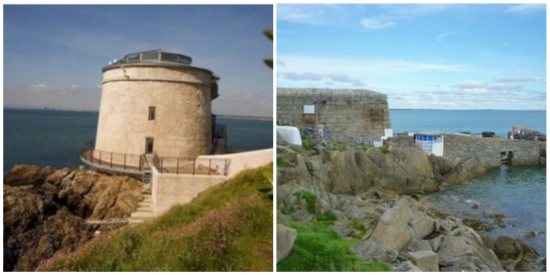 7. Hurling
No… I don't mean what happens to you after a few too many pints… It is, arguably, the world's fastest field sport. Hurling is a sport of ancient Gaelic and Irish origin. The objective is to use a wooden stick called Hurley, like a bat, to swat an almost cricket sized ball called the Sliotar, between the other team's goal post for a point or a goal… much like it's cousin, Gaelic football, or the more familiar sport, rugby. The sport is super exciting watch, if you are quick enough to keep your eyes on the ball. It's like a happy marriage between Rugby, Hockey… ummm… Tennis?… Cricket? Oh well… too fast to tell.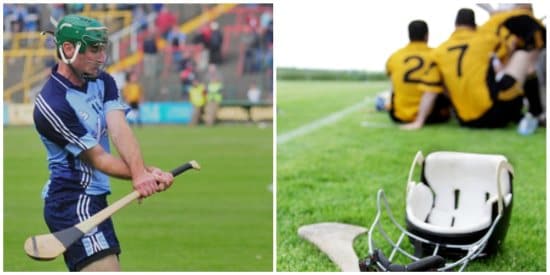 TIP: Keep this famous Irish saying in mind: "When we drink, we get drunk. When we get drunk, we fall asleep. When we fall asleep, we commit no sin. When we commit no sin, we go to Heaven. So, let's all get drunk and go to heaven."