Fashion
5 ways to master sustainable fashion without compromising on style, by Rebecca Corbin-Murray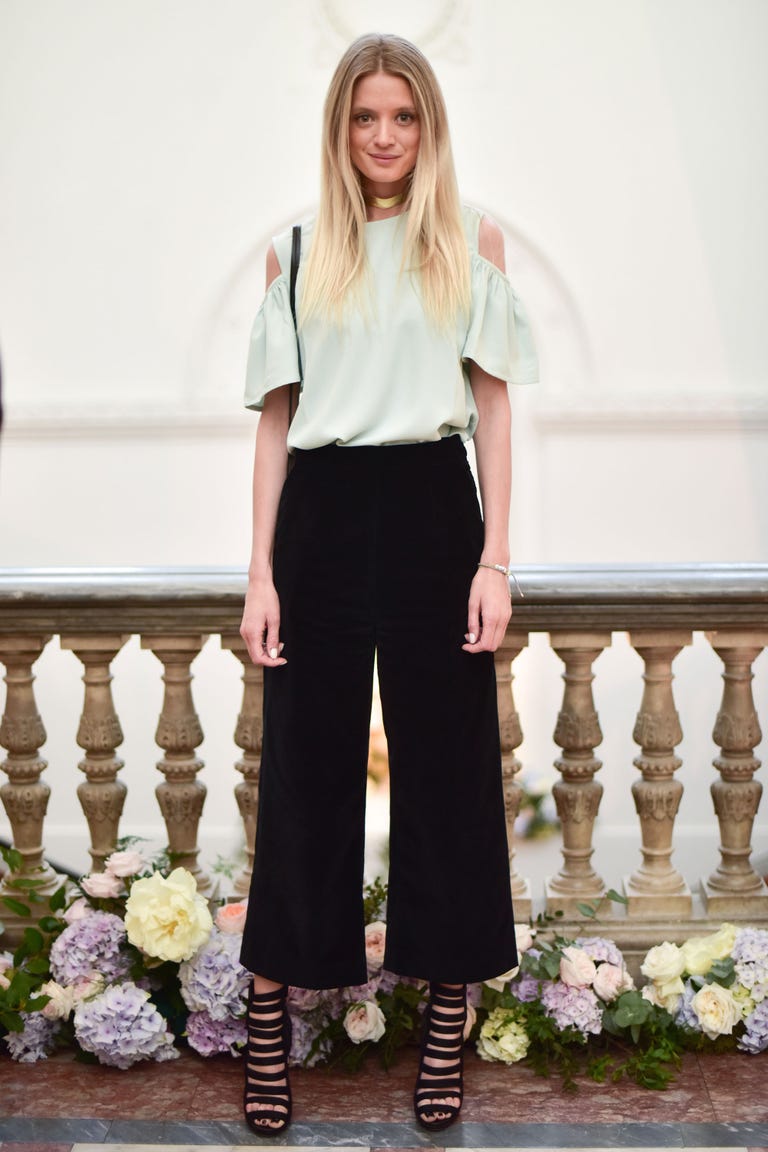 Rebecca Corbin-Murray, stylist to the likes of Lily James, Naomie Harris and Jenna Coleman, is big on sustainable fashion. Fed up with the misconception that shopping ethically means knitting your own clothes or shapeless hemp sacks, she set about dressing her celebrity clientele in cruelty-free, eco-friendly brands. The stylist has also launched an Instagram account dedicated to profiling chic, yet sustainable labels, @the.ecoiste.
If the statistics are anything to go by, Corbin-Murray is more than right to be beating her eco drum; the fashion industry has a huge impact on the environment, in terms of the resources it uses and what it leaves behind. A survey of 2,000 British women by Barnardo's last year found that the average piece of clothing was worn just seven times before being thrown away. And then there's the working conditions of the garment factories that make the clothes we wear; none of us need reminding of the fatal horror that befell the Rana Plaza factory in 2013.
What's needed is more mindful, considered decisions about what and how we buy. Ahead of Earth Day on 22 April, Corbin-Murray tells us the small ways that everyone can shop with a clear conscience.
1. Ask yourself these three questions when buying anything
"Will it last? How many times will you wear it? Are you investing in a forever piece? Buy with your existing wardrobe in mind and complement what you already have to create new looks.
2. Look at the care label
"Any messages regarding how it is made, perhaps regarding the fabrics, anything recycled or organic, will be found on the care label. Is there a website address for further information? You would be amazed how many brands actually give information about their sustainability approach and more responsible ways of producing fashion in general."
3. Avoid synthetic fabrics
"Steer clear of synthetics (rayon, spandex, nylon, acrylic, modal, polyester) unless it's important for the functionality of a garment, (for example, if you need it to be waterproof) as they have a high environmental impact in the production phase. They also shed micro plastics into the ocean and our water supplies when they're washed."
4. Step outside the high-street box
"It is possible to use the high street responsibly if you follow the above advice, but I like labels such as Kitx, Veja, Mainline Basics, Aiayu, Fonnesbech, Jeanerica, Blanche and Woron because they are all cool brands which just happen to be mindful about the fabrics they use. When you want that quick shopping fix, think twice – instead buy vintage or re-tailor something you already own."
5. Don't forget to recycle unwanted clothes
"I do a clear-out about twice a year – I give things to friends/family to increase the life cycle of the pieces. We need to change the infrastructure of fashion to a circular economy; designing out waste and pollution, keeping products and materials in use and regenerating natural systems."
["Source-gadgets.ndtvharpersbazaar"]