Health
Antidepressants in Pregnancy tied to Health Risks for Kids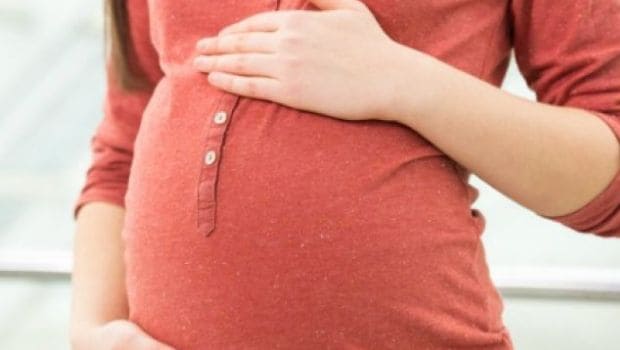 Children exposed to a common type of antidepressant in the womb may be at an increased risk of complications soon after birth and years later, according to two new studies.
One study suggests newborns are more likely to need intensive care after birth if their mothers take selective serotonin reuptake inhibitors (SSRIs) during pregnancy. A second study finds those same children may be at an increased risk for speech and language disorders years later.
Links between SSRIs and these types of birth outcomes have been seen before in previous studies that weren't as reliable, said Dr. Eva Pressman, chair of obstetrics and gynecology at the University of Rochester Medical Center in New York.
Even with these associations, she said, women should make decisions about their SSRI use only after talking with their healthcare providers about their specific circumstances.
"If you don't apply the specifics of the situation, you can do more harm than good by avoiding medication," Pressman, who wasn't involved with the new studies, told Reuters Health. "Individualized care becomes exceedingly important."
Ulrika Norby of Lund University in Sweden and colleagues analyzed data on nearly 750,000 births in that country from 2006 through 2012. About 2 percent of the children had been exposed to SSRIs while in the womb.
About 14 percent of newborns exposed to SSRIs were admitted to the neonatal intensive care unit (NICU) after birth, compared to about 8 percent of those not exposed to the drug, according to the results online October 25th in the journal Pediatrics. The increased risk was more pronounced when mothers took SSRIs late in pregnancy.
"The vast majority of infants exposed to SSRIs during pregnancy did not have problems requiring neonatal care," Norby told Reuters Health in an email. "The risk increase for severe disease is small in the individual case."
In the second study, researchers analyzed data on more than 56,000 children, most under the age of 9, to see if those who'd been exposed to SSRIs in the womb were more likely to have cognitive problems.
The children were born between 1996 and 2010 in Finland. About 28 percent had been exposed to SSRIs during pregnancy. Another 17 percent were born to mothers who had depression but did not purchase SSRIs during pregnancy. The remaining 55 percent were born to mothers who didn't take SSRIs and did not have depression.
There were no links between SSRI exposure in the womb and scholastic or motor disorders in the children, according to Dr. Alan Brown at Columbia University in New York City and his colleagues, who included researchers from the University of Turku in Finland.
But as reported in JAMA Psychiatry October 12th, for children whose mothers purchased at least two SSRI prescriptions during pregnancy, the risk of speech and language disorders was 37 percent higher than it was for children whose mothers had depression but didn't take the drugs and 63 percent higher than for children whose mothers didn't have depression.
"There is a possible association between SSRIs during pregnancy and speech and language delays," Brown told Reuters Health.
In a 2009 joint report, the American College of Obstetricians and Gynecologists and the American Psychiatric Association said depression and antidepressant medications during pregnancy are tied to negative consequences for newborns.
The organizations say some women with mild-to-moderate depression can be treated with psychotherapy alone or with medication. Also, they say, there is a need for ongoing discussions during pregnancy between a woman's psychiatrist and her obstetrician.
"Every situation is unique and must be discussed with the physician responsible for the treatment," Norby said. "It is important not to discontinue treatment without consulting a health care professional. Untreated psychiatric conditions can have profound negative consequences for both the woman and her child."
["source-ndtv"]