Travel
Quirky Museums From Around the World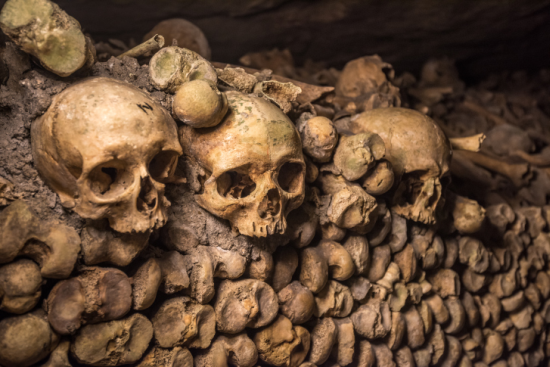 You knew museum could be a sight of amusement. If tweaked fine arts in South Korea had us in splits, Jeju Love Land left us blushing. Museums have taken a 360 flip to gauge their visitors. This list of Quirky Museums gives a glimpse of these museums and makes you want to visit them soon.

1. Spicy and Sourly in South Korea

A museum dedicated to inform the world about of the major items in Korean cuisine, Kimchi. It's definitely worth a taste or we say a visit!

2. Surreal Swiss Art in Switzerland

HR Giger Museum owned by famous sculptor and painter HR Giger, is most artistic spaces in the world with the most mind-boggling space related artifacts. It's a must visit in Switzerland.

3. Toilet Museum in New Delhi

As bizarre as it may sound, Toilet museum in New Delhi, India features historical facts of different countries toilet in the world along various toilet accessories for a fun experience!

4. Up, Close and Personal With War in Karwar

A one of a kind, the INS Chapel Warship Museum in Karwar is an archive of Navy weapons, uniforms and a lot of historical war facts.

5. Weird Fiction in South Korea

From tallest man in the world to lady with smallest feet, and much more, Ripley's believe it or not museum features most intriguing artifacts in the world.

6. Worship Bones in Czech Republic

Church made out of bones? Don't freak out, Bone Church museum in Czech Republic has several segments made of just bones. Creepy or Artsy? You decide!

7. Digitalized Court in the United Kingdom

Wimbledon Lawn tennis museum is a rejoicing experience for all tennis lovers. The museum has exhibits and artifacts dating back to 1555 as well as touch screen computer consoles for visitors to interact with. If you are ardent follower of tennis, this place better be in your itinerary, when in United Kingdom.

8. Art With a Twist in South Korea

With no such 'Do No Touch' policy, Trick Art Museum in South Korea promises a jolly good ride to all its visitors. With the liberty to pose, photograph and touch the arts, this museum is surely worth a visit!

9. Gold Affair in Australia

Ballarat Gold Museum in Australia, a very beautiful historical museum built at the backdrop of 19th century portrays the history of gold in a visual appealing form.

10. Above 18 Only in South Korea

With the portrayal of love in the most explicit way, Jeju Love Land in South Korea is a paradise for honeymooners and lovers.

11. Glimpse of a Legacy in Italy

Salvatore Ferragamo museum in Florence preserves all the work of genius designer Salvatore Ferragamo whose long list of clients included Betty Davis, Audrey Hepburn, Marilyn Monroe.

12. Historical Flashback in Nagaland

Delve into the history and heritage of Nagaland at Heritage Museum at Shangyu Village in Nagaland. A treat for historians and ordinary people who are eager to know more about the Naga customs and traditions of the past.

13. Immortalized Wax in Hong Kong

From Hollywood superstar Johnny Depp to Bollywood superstar Shahrukh Khan, the Madame Tussauds museum brings to the most Unbelievable wax statues of most recognized faces of the world.

14. Kitty Catty in Malaysia

Cat lovers, here a feast for eyes – The Kuching Cat Museum. The place is a very interesting place to have glimpse of all mummified cats of the world. Not just that, it is also a research center for all cat related facts and myths.

15. Literal Step Back in Prague

Franz Kafka Museum conceptualized and curate after Czech author Franz Kafka, whose work was most influential to history of Prague. It's bliss to be here, inspiring yet informative.