Travel
6 of the World's Most Bizarre Hotels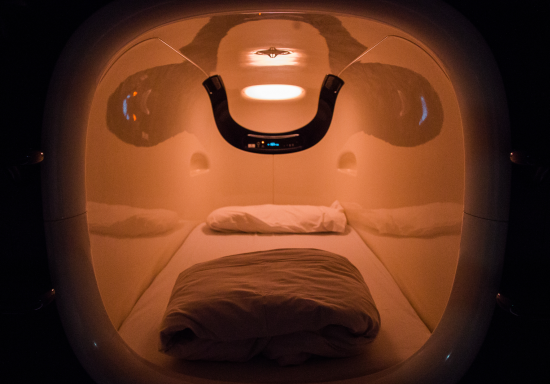 If only all our stays could be this exciting! Amid tigers and forest in Madhya Pradesh to the nonchalantly situated vintage & eccentric style boutique hotel in Sri Lanka, Bizarre stays bring the best stayovers you would have probably ever heard of.

And we bet before this list finish, you would be sorted about your holiday plans and stays.

1. Maid cafe in Tokyo

Manga inspired Maid Cafe would be a treat to stay for all you guys, who looking for some pampering and entertainment. Japanese girls dressed in French outfits takes you back to your childhood days with their cute childlike gestures.

2. Capsule Hotel in Japan

It's light on pocket and an inexplicable experience, Capsule hotel in Tokyo, Japan has small pods designed out of vacant spaces in the premises. It promises every comfort at the most reasonable price. Pods may not be spacious as suites but is well equipped with all amenities. When in Japan, you must experience this!

3. Seek Refuge at Jail in Ireland

Carrigeen Castle, a prison of 19th century converted into a humble abode may be the perfect place for you to stay, if you have spent all your money in Dublin. Amidst lush green lawns and bloomed bright flowers, this place is worth a visit for a quiet and relaxing stay.

4. A Treat for the Eccentric in Sri Lanka
Helga's folly opens doors for you to get a peek into Sri Lankan's way of life. This boutique hotel in Kandy with the most intriguing ambience offers nothing but a fantastical and whimsical stay.

5. A Tree With the View in Kerela

How exciting would it be to stay in a house built at the peak of a tree. Vythri Resort in Kerela promises most memorable stay in a tree house with a breathtaking view of Western Ghats.

6. Wild Stay in Madhya Pradesh

Bandhavgarh National Park situated in dense forests of Madhya Pradesh, promises a quintessential stay in jungle amidst sounds of chirping birds, rustling leaves, roaring tigers and cool breezes. This stay would be an experience of your lifetime.
["source-ndtv"]