Health
The Ultimate Guide to Gym Memberships: 7 Ways You Can Save Money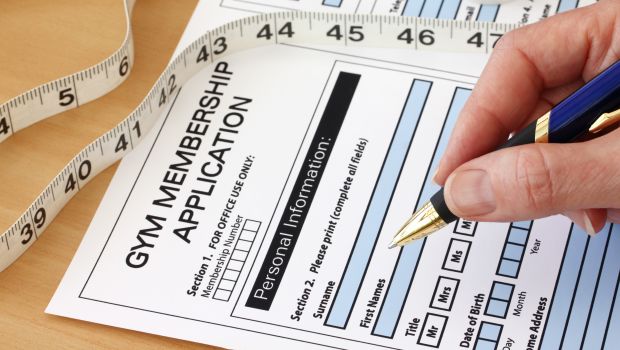 An estimated £3 billion is spent by British gym-goers annually to get into shape and it is a similar case in other countries as well. A large chunk of it goes into buying nutrition books, fitness DVDs, equipment and of course, gym clothing. The budget hits the roof in no time and when it comes to expensive gym membership, one only begins to cringe.
Self-training or regular outdoor runs will always remain the best and most inexpensive ways to stay fit. However, for people with absolutely no history in fitness and a lack of that initial burst of motivation, hitting the gym can come in handy. Let's face it, there is no dearth of fitness centres these days. The glossy, shiny glass walls let you see through and peek at people running on treadmills or breaking into crunches. You feel motivated and make your way to the reception. Just a look at the available packages shortens your smile, breaks your heart and makes you work up the monthly budget silently in your mind.
Join if you must, we present to you a few easy tips to save your from shelling that extra penny from your pocket and make the most of your fitness plan.
1. Go for the trial first
Many chains offer free trail classes for their potential members. It is a great opportunity for you to assess whether or not the service is worth the buck. Try all the services and facilities on offer and see how you fit in.
2. Pay as you go
It is always advisable to take up a plan which will enable you to pay for the number of days you go/per session. It may work out to be more expensive in the short term but comes with the advantage that you can cancel any time and save wasting your money otherwise invested in a long-term plan. It is a perfect way to try it all out before you commit for a year.
3. Rules for cancellation
Always take time to go through your contract and the terms and conditions of your membership. You should know if at all you can freeze your membership and renew it later or transfer it to someone else in the course of uncertain events.
4. Types of Memberships
Always skim through the kinds of membership plans available to you. Check if you can save money on student memberships or couple plans. Many fitness centres have separate tariffs for mid-morning or mid-afternoon training sessions, see if that suits you and if you can save money opting for any of those plans.
5. Discounts
Never shy from availing of a discount. Be watchful of discount codes and groupon-type websites. Many offer discounted gym membership codes for first-time customers.
6. Social media
Just before you sign up, make sure to check out the various social handles of your fitness center. There will be lots of happy, positive comments and testimonials if it is a great gym. Likewise, you will know if it doesn't enjoy a likeable reputation.
7. Don't be reluctant to ask
Don't shy away from voicing your doubts. Seek help and resolve your queries. If you don't understand the pricing structure, fees and overall contract, it is better to talk it through. Many gyms have their membership fee collection outsourced. So another company will chase you for payment in case you default. If this arrangement doesn't make sense to you, maybe a cash 1/3 or 6 month payment would suit you better – which in most cases, is not refundable.
["source-ndtv"]